Purpose: The purpose of the College Model UN All-Star Team is to recognize exemplary individuals in the college MUN community who have made a difference inside and outside of committee. These sometimes represent but are not necessarily limited to just the best delegates or award winners; conferences already determine those accolades. Rather, the College MUN All-Star Team should be representative of the best and most respected leaders in the community. They are diplomatic and skilled in committee, help strengthen the relationships between schools, provide thoughtful leadership, and make the Model UN experience better for everyone.
Process: College students who participated in at least one college Model United Nations conference in North America were eligible to submit one nomination form of up to ten students on the college circuit. Because of the All-Star Team's emphasis on community, students were only allowed to nominate up to two delegates from their own school and were not allowed to nominate themselves. The nomination process took place from April 21-27 and was promoted to a wide range of universities by the Best Delegate Media team. Each nominated name received one vote. Ballots were manually edited for spelling inconsistencies and manually checked for validity; only votes from valid ballots counted in the final numbers. Delegates receiving the top number of votes were given All-Star team honors divided into three tiers that reflect the percentage of votes received: this year it was 11 First Team, 13 Second Team, and 18 Third Team.
Credits: Best Delegate Media Editor-in-Chief Katherine Bonner spread awareness of the nomination process and sourced the All-Star Team biographies and photos. Thank you to all the individuals who contributed biographies, and thanks to everyone on the circuit for participating in recognizing their peers for leadership in the community.
All names are in alphabetical order within each tier. Biographies and photos are provided by the All-Star's peers. This year's biographers represented some of the top delegates on the circuit that were friends, teammates, and competitors of All-Star Team members.
College Model UN All-Star Team (First Team)
Atif Ahmad
Rutgers University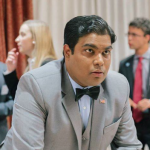 Atif Jalal Ahmad is a Junior at Rutgers University and the outgoing President of the Rutgers University Association of International Relations. Originally hailing from Dhaka, Bangladesh, Atif is a friend of pretty much anybody that he's ever been in a committee or staffed a conference with, and he constantly impresses his peers with his passion for Model UN. This man is living proof that being a genuine guy and a decent person who cares about others is infinitely more important than awards, though he brings home plenty of awards anyway. Next year, Atif will be finishing his undergraduate degree while working on his Masters in UN Studies and playing cricket.

Jack Bagdadi
US Military Academy at West Point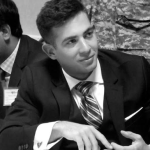 Jack is a rising junior at West Point, and has acted as West Point's assistant head delegate for this year, helping lead them to a Best Large Delegation award at SCSY and Outstanding Small Delegation award at McMUN. Jack 's second year on the circuit yielded him individual wins at SCSY, NCSC, McMUN, UCBMUN, HNMUN, and WorldMUN, and he is looking forward to leading the team next year as well. Jack is known for his eloquence and humor as well as for having a fantastic sense of style (with a particular affinity for three-piece suits).
Jeff Caso
Georgetown University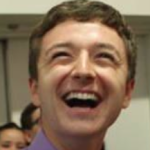 Ever the cheeriest delegate, even in the most frustrating of committees, Jeff Caso has made an indelible mark on the Georgetown Model United Nations team. Jeff has traveled with the team since freshman year, and this past year he served as the team's Conferences Coordinator. He is proud to have spearheaded Georgetown's initial attendance at Harvard WorldMUN, which the Hoyas won in 2014. Jeff capped off a glittering Model UN career with a win at NYUMUNC 2015, and this fall he will be taking his talents and sunny demeanor to McKinsey in Washington, D.C.
Nina Chen
Harvard University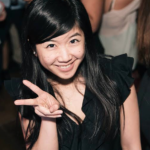 Nina Chen, now a graduating senior, served as Harvard's Co-Head Delegate for the 2013-2014 year, solidifying her status as an extraordinary delegate in both crisis and GA committees. Nina is a beloved delegate on the circuit in general, and within the Harvard team she is someone people look up to and regularly seek advice from. An immensely impressive person outside of MUN as well, Nina will be working in New York City next year doing consulting with Bain.
Apratim Gautam
University of Chicago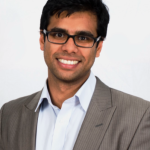 Distinctive from afar (mostly because of his accent), Apratim's done an inspiring job co-leading the University of Chicago Model UN team for the last two years. With a truly impressive record, including very competitive Ad-Hocs and three exciting collegiate committees under his belt, Apratim manages to stay likeable and approachable, as well as an engaging conversationalist. With a host of other Model UN experiences (including a summer teaching Model UN in China), Apratim now takes his skills to Mumbai, India, working in economic development advising – somehow, still living the Model UN dream of doing good in the world.
Blake Goodman
The George Washington University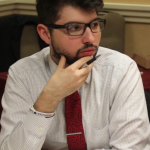 Blake is a graduating senior from The George Washington University and has taken part in college Model UN since his freshmen year. He has been an extremely talented asset and will be very much missed by his Head Delegate, as well as the rest of the GW team. Blake is an extraordinary crisis delegate, and the circuit has lost a Model UN giant to the real world. Blake will be living in Germany for the next year through an elite Congress-Bundestag funded program for recent graduates.
Joe Hall
Harvard University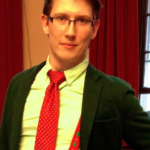 Known for being a true American hero as well as an economics wizard, Joe Hall is a rising senior at Harvard. He served as Co-Head Delegate of the team during the 2014-2015 academic year and will be serving as Secretary-General of WorldMUN 2016. Joe's passion for MUN and dedication to the Harvard Intercollegiate MUN team have made him a particularly beloved member of the Harvard team, and his skill in committee has gained him several individual awards in the past three years. Joe looks forward to another year on the circuit and in particular to seeing his friends from the circuit attend WorldMUN (for which he will be Secretary-General) in Rome in the spring.
Frederick Kolb
University of Florida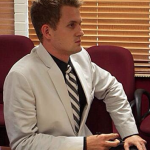 Through his years in Model United Nations, Frederick Kolb has risen as a leader on the circuit. Fred acts with precision, effectively dealing with the crises; this often shows in his speeches where he takes care not to mince words or filibuster. When asked about how he is doing in committee, he often replies humbly about his performance. As he led University of Florida's team through the circuit  (and to many individual and delegation awards) this year, he will be greatly missed.
Kristen Nyman
Florida International University
A rising senior double majoring in International Relations and Political Science, Kristen joined the FIU Model UN program in the fall of 2012 and was a born natural. Kristen has competed at 13 conferences and has claimed best delegate 8 times. This year, Kristen has been on an absolute tear, winning 5 straight best delegate awards at UPMUNC, MCMUN, HNMUN, CHOMUN, and NYUMUNC. Kristen is known for being an extremely hard-working, ambitious delegate who brings out the best in her competition. Kristen will be working as an intern lobbying with Akerman LLP in DC this summer and plans to work in public policy and governmental relations upon graduating.
Delany Sisiruca
Harvard University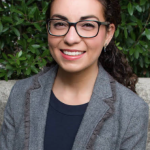 Delany Sisiruca served as one of the Co-Head Delegates for Harvard's team from 2014-2015 and quickly established herself as one of the foremost competitors on the circuit. Throughout her tenure as Head Delegate, she did not miss a single conference that the Harvard team traveled to, and she has competed 15 times on the collegiate circuit so far, with no plans to slow down during her senior year. She as been a part of and/or led 13 delegation-award-winning delegations and led Harvard to its highest-ever Best Delegate ranking at #2 this past fall. When the class of 2015 graduates, Delany will hold the Harvard record for largest number of Model UN conference attended as a staff or delegate by a current undergraduate, at 30. Delany's commitment to Model UN at Harvard culminates this year as she serves as President of Harvard's pan-MUN International Relations Council, which organizes 5 conferences around the world. With another year on the circuit remaining, Delany has already established herself as a fiercely competitive and strong-willed delegate, an effective and beloved leader, and a deeply kind and devoted teammate and friend.
Apratim Vidyarthi
University of California, Berkeley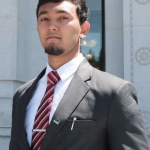 A graduating senior, Apratim currently serves as UC Berkeley's Head Delegate and exemplifies dedication and leadership. Despite studying Nuclear Engineering and Math, Apratim has an opinion on anything and everything, ranging from his fervent belief that golf is not a sport to his obsession with Jon Stewart. Although the list of his individual accomplishments is long (including winning four consecutive gavels this semester and serving as Crisis Director of the Ad-Hoc Committee of the Secretary-General at UCBMUN XIX), his greatest accomplishments this year revolved around his team and community – he led UCBMUN to five delegation awards and helped to build a sense of camaraderie on the circuit as a whole. Next year, Apratim will be departing sunny California for the Engineering and Technology Innovation Management Masters program at Carnegie Mellon University.
College Model UN All-Star Team (Second Team)
Harrison Baker
Georgetown University
Fellow delegates can attest that Harrison is a memorable presence to have in committee – over the course of his impressive 4-year career, he has earned countless friends and accolades across the circuit with his boisterous personality and genial smile. Harrison served as Co-Head Delegate for Georgetown's traveling team this past year, as well as a staffer for Georgetown's college (NCSC) and high school (NAIMUN) conferences. His enduring dedication, insight, and tact will be sorely missed as he graduates and takes his first begrudging steps into the real world.
Nisha Bala
University of Chicago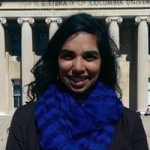 Nisha is a fourth year at the University of Chicago, ostensibly majoring in Mathematics but in reality pursing a double-major in MUN. Affectionately known as the HBIC, she served as President of UChicago's MUN team this year and helped lead the team to great heights while also acting as Crisis Director for the Indian Premier League at ChoMUN XVIII this year. She is well-known on campus and on the circuit for her sense of humour and unyielding optimism.
David Berris
The George Washington University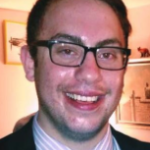 This past year, David served as Head Delegate of the George Washington University Model United Nations team. A rising senior, David has been an integral member of the team since joining the International Affairs Society as a Colonial Cadet in 2012. For the past three years, he has also staffed GW's high school Model UN conference, the Washington Area Model UN Conference (WAMUNC). David will be interning in the Bureau of Educational and Cultural Affairs at the Department of State this coming fall.
Doga Bilgin
Clark University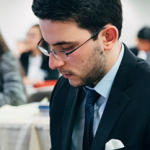 Immediately after joining the Clark University Model UN team in 2012, Doga Bilgin took the MUN circuit by storm. Doga, a serious and competitive delegate, won multiple gavels this year alone at BARMUN, SCSY and HNMUN, among other awards. Outside of committee, he served as Head Delegate for the 2014-2015 season, inspiring his teammates to do their best, often putting their needs above his own. As a rising senior, he looks forward to the new challenges ahead of him in his last year at Clark leading the team, but he always maintains his sense of humor in all his endeavors.
Katherine Ebright
Harvard University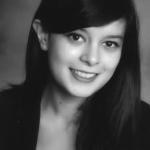 A graduating senior at Harvard, Katherine has been a well-known and powerful force on the circuit over the last four years, both for her success in the committee room and for her love of all things cat-related. She served as Co-Head Delegate for Harvard's traveling team in the 2013-2014 season, and she led all of Harvard's MUN activities this past year as President of Harvard's International Relations Council. She competed at three conferences this year, earning awards at each, including a gavel at McMUN. Between her MUN commitments, Katherine prepared a thesis on youth education in Vietnam (which somehow included the term "Model United Nations" twice) and successfully applied to law school. Katherine will be starting at Columbia Law School in the fall.
Evan Gottesman
Rutgers University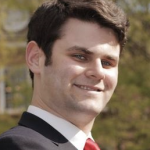 Evan, who previously served as Head Delegate of East Brunswick High School, joined the Rutgers University Association of International Relations (RUAIR) early in his freshman year and has not looked back since. A rising junior, his multiple awards across conferences show that he is ready to lead RUAIR to new heights as President of the club for the upcoming 2015-2016 academic year.
Frank Jiang
UNC-Chapel Hill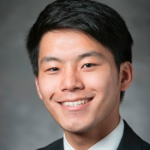 As a sophomore and Head Delegate, Frank led UNC's intercollegiate MUN team to its most successful season so far this past year. Additionally, Frank served as the Head of Recruitment for UNCMUNC, UNC's collegiate conference, and was a major factor in helping the conference grow to over 150 delegates, nearly double the size from last year. Frank's impact on the MUN circuit and within the Carolina International Relations Association has already been tremendous, and his delegation looks forward to seeing what he does with a full two years left to go.
Aaron Kalafarski
University of Florida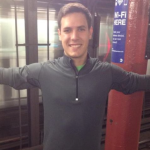 After four long and dedicated years competing with the University of Florida's MUN team, Aaron has received the most total awards of any member in the club's history. Since his freshman year, Aaron has continued to embody the most important elements of MUN: learning, teaching, and friendship. Aaron's passion for international relations and love of organized debate have ultimately influenced his future ambitions. This will be his second summer working as a Best Delegate Diplomacy Fellow, giving back the best way he knows how.
Isabelle Klinghoffer
New York University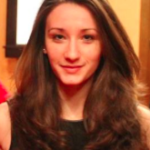 As the Head Delegate of NYU's MUN team, Isabelle has taken it to new heights. Bringing home hardware from coast to coast, this GA queen and training aficionado managed to improve her team's ranking from a 13th to a 4th place in a single semester (Fall 2014) by implementing a rigorous training program she has been seen calling "NYU's toughest and most rewarding class". The past semester, Isabelle has worked in D.C. and led her team to Best Delegation awards at ChoMUN, VAMUN and PICSIC from afar. She is a spirit of passion, an amazing delegate, and a beautiful friend.
Erik Leiden
The Ohio State University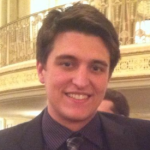 Erik has represented The Ohio State University's Model UN team with flying colors this past year. He directed his team to a new level of representation internationally while winning numerous awards himself. While garnering many accolades as a delegate, he is perhaps more well-known as a teacher, having built OSMUN and MUNCOS, the respective OSU high school and college-level conferences, as well as having served as Secretary-General of the Global Classrooms Middle School MUN for 2015.
Patrick Lowery
UNC-Chapel Hill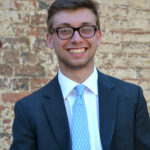 Patrick Lowery has been an inspirational leader inside and outside of committee, competing as Head Delegate for University of North Carolina-Chapel Hill. During his time with the team, he has gained recognition and respect on the circuit from both younger and more seasoned delegates. He has set the example high, striving not to betray committee but to push other delegates to work for the good of the whole.
Rolando Ramirez
Florida International University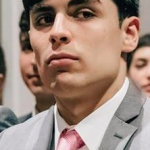 Rolando Ramirez serves as a refreshing reminder of what a Model UN delegate should be. Rolando's stellar performances in all committees he competed in this year along with the respect that he has cultivated across the collegiate circuit has truly established himself and Florida International University as one of the best on the circuit. Rolando's enthusiasm and refinement for all things MUN make him a perfect All-Star.
Ethan Roberts
Florida International University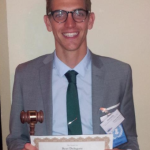 Ethan joined the FIU Model UN team during the Spring 2013 semester and has had an illustrious career competing on the circuit, claiming best delegate in 9 out of 13 conferences. He is a highly-respected delegate, displaying professionalism and leadership in and out of committee, and he is admired by many of his peers. Ethan was promoted to Program Director in the Fall 2014 semester, leading FIU to a Top 5 ranking and an Outstanding Delegation award at HNMUN this Spring. Ethan is graduating with a degree in Economics with a minor in International Relations, and he will continue working as FIU's Model UN program director.
College Model UN All-Star Team (Third Team)
Azizjon Azimi
New York University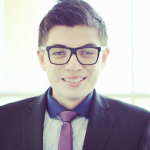 Recently-elected NYUMUN Club President Azizjon Azimi is a person known by many and loved by those who work with him. He served as NYU's Co-Head Delegate this Spring, coaching NYU's team to bring in several new recruits and accrue multiple delegation awards this spring. He has also been responsible for overseeing NYUMUNC VI's & the circuit's largest JCC yet with 12 committees as the USG of Crisis. If spotted, Aziz is always willing to share a laugh and a smile discussing his birthplace, Tajikistan, and his perception of the future for the Middle East.
Josh Barkow
University of Virginia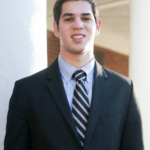 Josh served as Head Delegate for the University of Virginia's MUN team during the 2014-2015 school year, winning an award at every conference the team attended. A second-year majoring in Commerce, Josh has been very dedicated to MUN throughout his college career, chairing committees and consistently traveling with his teammates. More than that, however, Josh has been a great leader and an invaluable asset to the Virginia team, and the program wouldn't be where it is today without him.
George Bucki-Lopez
The Ohio State University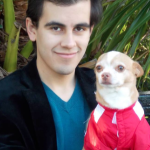 Jorge Bucki Lopez is a third year at The Ohio State University and the President of the Collegiate Council on World Affairs, the MUN club at OSU. Originally from Mexico/Belgium/Brazil with an inexplicably almost-British accent, Jorge has led CCWA to success both at Ohio State and on the circuit this year. Outside of conference organizing at Ohio State and competing on the circuit, Jorge also traveled to Tokyo for the UN Department of Public Information UN4MUN workshop this past November. He has won awards at nearly every conference he's attended for the past two years, including in the Gotham City Ad-Hoc committee at CHOMUN this year, despite having never even seen a Batman movie before.
Carolyn de Roster
The College of William and Mary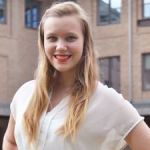 Carolyn is a rising junior majoring in International Relations and the new Head Delegate for the College of William & Mary Model UN team. She has represented the team diligently for the past two years and has excelled in GAs, most notably at WorldMUN for two years in a row. On the circuit, Carolyn is known for working hard in committee and playing harder at social events. In addition to her commitments with Model UN and the International Relations Club, Carolyn remains engaged on campus through the Delta Delta Delta (ΔΔΔ) sorority and the Institute for the Theory and Practice of International Relations.
Yasmin Faruki
Georgetown University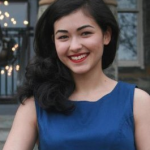 Yasmin Faruki has been a critical part of the Georgetown Model UN team and Conferences Staff. She has been an invaluable asset to the Training Program due to her GA experience and Middle East expertise. Not only has she won Best Delegate at both McMUN and ChoMUN this year, but her tireless enthusiasm has made her one of the most valuable members of the Georgetown team. Her charm and kindness has made her numerous friends on the circuit and on the team. She has interned at the Institute for the Study or War where she monitored terrorist movements in Iraq and Syria. Yasmin is a rising senior who has been accepted into Georgetown's prestigious Accelerated Graduate Program in Security Studies.
Stephanie Herrmann
University of Pennsylvania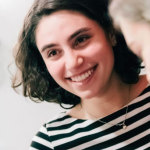 Hailing from the suburbs of Philadelphia, Stephanie is a rising senior at the University of Pennsylvania. She served as Penn's Head Delegate this year led the young team to multiple awards at major conferences like BarMUN, HNMUN, and ChoMUN. Steph has consistently won the hearts of people she meets at conferences and has a formidable track record that goes back to her high school MUN years. She is a hard-working and personable delegate who will undoubtedly continue to make waves in her final year with the Penn team.
Lucas Leblanc
The College of William and Mary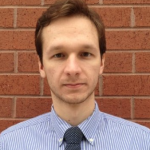 Lucas was the the 2014-2015 Head Delegate and Vice President for the College of William and Mary Model UN program. Lucas is an  International Relations major whose senior honors thesis focused on Catalonian and Scottish independence. Lucas has been a part of the William and Mary International Relations Club for four years and attended WorldMUN twice during that time. Lucas has interned at the Library of Congress and worked with William and Mary's Bosnia Project in Sarajevo.
Megan McNulty
US Military Academy at West Point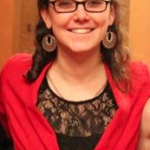 Megan's charming presence in committee makes her one of the finest delegates on the collegiate Model UN circuit. Megan's outstanding achievements in conferences have made her one of West Point's most coveted delegates. Apart from being the apple of everyone's eye at Model UN conferences, Megan is also involved in helping people in need, having helped serve in Liberia.
Ryan Mitton
McGill University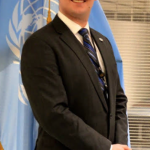 A graduating senior from McGill University, Ryan has won many awards in collegiate Model UN, competed at the WEMUN expo, and helped lead McGill to its first ever placing in the Top 10 MUN rankings. His biggest achievement, though, was being the Secretary-General of McMUN and running its most successful conference yet in 2015. Ryan will be dearly missed on the McGill Delegations team as he moves on to complete his Masters degree in Public Management and Governance at the London School of Economics and Political Science.
Jesse Nelson
US Military Academy at West Point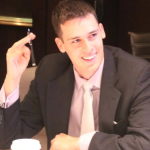 Jesse is a rising senior at West Point and has been on the MUN circuit actively for the last two years. He is well known for his fantastic sense of humor and his approachable yet commanding presence in committee. Jesse finished off his junior year fantastically by picking up awards at UPMUNC, WorldMUN, and NYUMUNC. Jesse is a tenured member of the leadership council for West Point's MUN team and is also chairing a committee at WPSC V in February 2016.
Jesse Orr
University of Chicago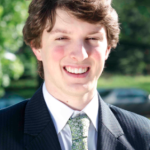 Jesse has devoted his college life to Model UN and spent this past year as Secretary-General of ChoMUN XVIII. He is a graduating senior originally hailing from Baltimore and majoring in South Asian Languages and Civilizations at the University of Chicago. He also competes on the circuit, including at NCSC, UPMUNC, McMUN, and HNMUN this past year. In the past, he has also chaired committees at MUNUC, Chicago's high school conference, and served as a Crisis Director and Chief of Staff at ChoMUN. When not devoting time to Model UN, Jesse reads as much as he possibly can and "knows a lot about a lot". Jesse is an enthusiastic competitor and conference organizer, and he has made friends throughout the circuit.
John Pulice
Harvard University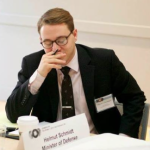 John L. Pulice III has been a devoted Model UN participant as a competitor and staffer since high school, where he led Thomas Jefferson High School to some of its greatest successes. John believes deeply in the social and educational mission of Model United Nations, and he sees it as much more than an exercise in competition; to date, he has never competed in the same committee twice, nor as the same country or position twice. In barely a year as a competitor on the collegiate circuit, John has distinguished himself not only by winning awards at all 6 conferences in which he has competed for Harvard, but also by forming genuine personal friendships with individuals who share his deep love for the mission and practice of Model UN. As a delegate and staff member, he holds himself and his delegates to the highest level of substantive and diplomatic excellence. John is respected and beloved as a mentor to young members of the MUN community at Harvard, and he will be sorely missed.
Alison Schonberg
Cornell University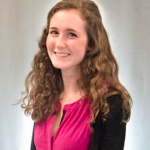 Alison is a junior at Cornell University, majoring in Economics and minoring in China and Asia Pacific Studies. Hailing from Ridgefield, Connecticut, Alison has been a part of the Cornell International Affairs Society (CIAS) for three years and has excelled both as conference staff and a traveling delegate. The team's resident China expert and enthusiast, she has a special knack for crises and dressing up as communist leaders. This year, she acted as Director of Training for CIAS competed at three conferences on the circuit, at which she performed exceptionally well.
Maddy Stanich
University of Chicago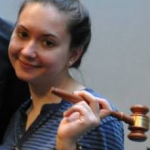 Maddy has been one of the circuit's most distinguished delegates over the past three years. Maddy's fantastic performances in all conferences that she has competed at have made her one of University of Chicago's finest delegates to grace the circuit. Maddy is bright, bubbly, and charming inside and outside of committee, making her an All-Star every delegate should aspire to be.
Rachel Way
Florida State University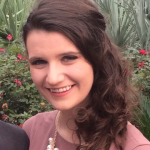 Rachel "The Pirate Queen" Way is a graduating senior at Florida State University, having earned degrees in International Affairs, Political Science, and Religion. This past year Rachel served as the esteemed Director of FSU's World Affairs Program, leading the team to 3 delegation awards while claiming numerous individual accolades over the course of her MUN career. Friend to many on the circuit, Rachel is best known for her fiery competitiveness and caring devotion to improving the quality and experience of Model UN for everyone around her.
Anton Wideroth
University of California, Berkeley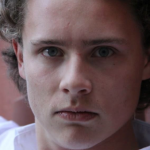 Anton Wideroth is a sophomore who served as UC Berkeley's Co-Head Delegate during the 2014-2015 year. Although he only started MUN in college, Anton has built an impressive record, bringing home 7 awards in 8 conferences (including two gavels). He has also been crucial in cultivating his team's work-hard-party-hard attitude, helping UC Berkeley place at 5 conferences. Those on the circuit know Anton for his charm, pocket squares, and unflinching devotion to IKEA and all other things Swedish. Anton has shown his capacity to debate on a wide variety of issues, showcasing his adaptability in both traditional bodies and crisis committees. Outside of MUN, Anton is interested in the economic development of Southeast Asia, international diplomacy, and conflict theory. Anton will be studying in France this upcoming summer and will be graduating at the end of his junior year.
Benji Wigley
University of California, Berkeley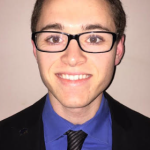 Benji culminated his transformative eight-year Model UN journey this past month by winning a final best delegate from LAMUN 2015, his fourth in four years. Born in Tustin, California, Benji is graduating with honors from UC Berkeley, having finished a double major in Political Science and History. During his tenure, Benji was instrumental in bringing the Berkeley team up from 21st place to being in the Best Delegate Top 10 rankings for the very first time. Akash Sharma, former Secretary-General of Berkeley's annual conference, noted that "Benji is by far the most dedicated and selfless member of the Berkeley MUN team I have ever known. If MUN is a kingdom, Benji is its knight in shining armor."
Sean Zimmerman
Seton Hall University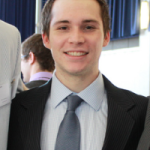 A man with a storied MUN career, Sean served as SHUNA President for two consecutive years, SHUMUN Director-General twice, and Head Delegate. As a graduating senior, he has balanced thesis writing, starting up an NGO, and his responsibilities as training coordinator. His commitment and passion to Model United Nations drove his delegation to their first Outstanding Delegation award and has granted him retirement from the MUN circuit with back-to-back gavels.
**
Congratulations to everyone on the 2014-2015 North American College MUN All-Star Team! We hope the MUN All-Star team recognition will continue to help encourage delegates to engage their community and make it better.