Purpose: The purpose of the College Model UN All-Star Team is to recognize exemplary individuals in the college MUN community who have made a difference inside and outside of committee. These sometimes represent but are not necessarily limited to just the best delegates or award winners; conferences already determine those accolades. Rather, the College MUN All-Star Team should be representative of the best and most respected leaders in the community. They are diplomatic and skilled in committee, help strengthen the relationships between schools, provide thoughtful leadership, and make the Model UN experience better for everyone.
Process: College students who participated in at least one college Model United Nations conference in North America were eligible to submit one nomination form of up to ten students on the college circuit. Because of the All-Star Team's emphasis on community, students were only allowed to nominate up to two delegates from their own school and were not allowed to nominate themselves. The nomination process took place from April 25- May 2, and was promoted to a wide range of universities by the Best Delegate Media team. Each nominated name received one vote. Ballots were manually edited for spelling inconsistencies and manually checked for validity; only votes from valid ballots counted in the final numbers. Delegates receiving the top number of votes were given All-Star team honors divided into three tiers that reflect the percentage of votes received: 10 First Team, 14 Second Team, and 15 Third Team.
Credits: Best Delegate Media Team Member and Summer Diplomacy Fellow Caroline Rose contacted Head Delegates and other college Model UNers to source the All-Star Team biographies and photos, however her own votes and bio were handled separately. Thank you to all the individuals who contributed biographies, and thanks to everyone on the circuit for participating in recognizing their peers for leadership in the community.
All names are in alphabetical order within each tier. Biographies and photos are provided by the All-Star's peers. This year's biographers represented some of the top delegates on the circuit that were friends, teammates, and competitors of All-Star Team members.
College Model UN All-Star Team (First Team)
Atif Jalal Ahmad
Rutgers University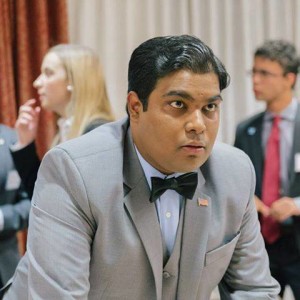 Atif, a graduating Senior, has become somewhat of a legend among the collegiate Model UN circuit. Many will agree that to know Atif Jalal Ahmed, is to love him. Atif emerged on the scene as a freshman in college, never having done nor heard of Model United Nations before. It was not long until Atif began to master the craft of coalition building and art of diplomacy, serving as a consistent award-winner on his Rutgers University Model United Nations team and leader within the organization. However, those on the circuit would agree that Atif embodies a delegate that has not placed utmost importance on just gaveling, but also engaging the surrounding community. Atif is a beacon on the circuit, exemplifying the purpose of Model UN: making lasting friendships. He has served as a mentor to developing teams, a fearless leader in committee, an avid Cricket fanatic, great buddy to have at hockey games, and a genuine friend to all. Collegiate Model UN will without a doubt, miss Atif.
Azizjon Azimi
New York University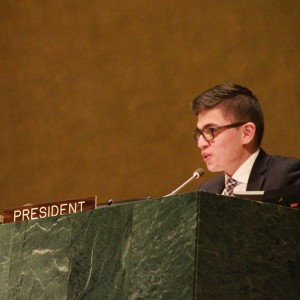 At the mere age of 19, outgoing President and Head Delegate Azizjon Azimi has taken MUN at New York University to new heights. He lead the team to win awards at BarMUN, SCSY, NCSC, PICSIM, VICS and ChoMUN this year and is also proudly graduating with 5 gavels in his humble collection. Aziz is a mentor and role model for many in MUN and is always ready to help out wherever he can. At NYU, he has fostered a partnership with the United Nations and brings Ambassadors and Permanent Representatives to speak on campus every week. Despite getting an average of 3 hours of sleep a night, you can always see Aziz laughing, bubbly and inspiring, looking for the next challenge to overcome or next company to start.

David Berris
George Washington University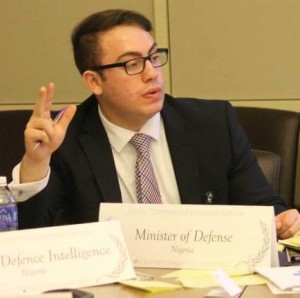 David Berris is a graduating senior and has served as the George Washington University's Head Delegate for 2.5 years. In his college career he has attended and excelled in close to 30 conferences, competing almost exclusively in crisis committees quite successfully. It is an understatement to say that Model UN is a big part of David's life. David will remain in DC to work with City-Year AmeriCorps, bringing the knowledge and interpersonal skills that he gained in Model UN to students. David will also be working as an Editor at the Unmoderated Caucus Magazine.

Dhrupad Bhardwaj
University of Pennsylvania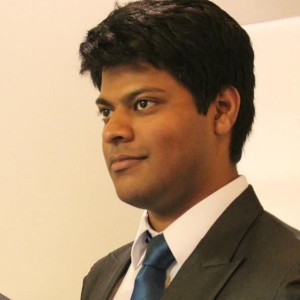 Dhrupad is one of the most well respected and liked delegates on the circuit, well known for his excellence and success in committee as well as his enjoyable presence during social events. Dhrupad is also someone who deeply cares about the  performance of his fellow Penn MUNers and teammates, intensely training them to be better than ever, and has become a mentor for the entire team. Dhrupad is a respected role model — personally and as a delegate — and will be missed sorely (although he'll sure to be visit from Google in New York next year).
Colin Mark
Harvard University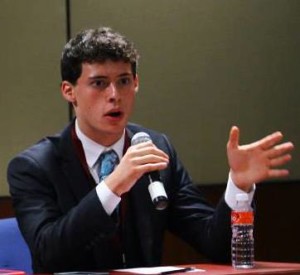 Known for his quirkiness, inability to ever sit still, and channeling his inner thespian in and out of committee, Colin is a rising senior at Harvard College. Colin is known as the "Expert on General Assemblies" on Harvard's team. He certainly lives up to this title, as Colin has picked up awards at NCSC, UPMUNC, and UCBMUN (where he gaveled), and has also taken his skills to crisis, picking up an additional gavel at ChoMUN. Colin is certainly ambitious and incredibly hardworking, but it is friendliness and his desire to constantly work well with others that make him such a good delegate. This summer, Colin will be interning with LRN Corporation as an ethics consultant, and will also be serving as the Under Secretary-General for Committees at HMUN India in August.
Michael Millman
University of Chicago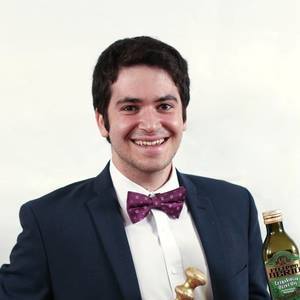 Michael Millman is one of the most respected delegates on the circuit. He had the pleasure of serving as the President of the UChicago MUN team this past year and led the team to another year of many victories. He is also a formidable delegate, having distinguished himself in both crisis and traditional committees (including a couple of ad hocs). He is loved by his friends and teammates, and he loves them too, but not as much as he loves the weather.
Rohan Pidaparti
Harvard University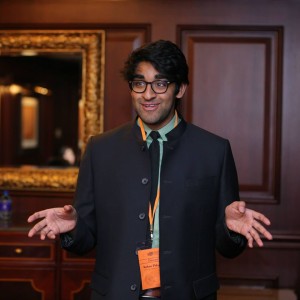 A rising senior, Rohan Pidaparti served as the Co-Head Delegate for Harvard's team from 2015-2016. More than just the multiple gavels he has won this past year, he is well recognized and beloved on the circuit for his devious crisis plans and infamous green shirt, which he always wears to awards ceremonies straight from the delegate socials. Never to turn down the chance to fill his speeches with as many puns as humanly possible, Rohan's greatest skill as a delegate is his ability to bring people together through humor and camaraderie. Having made a lasting impact on the Harvard team and the circuit through his impressive facial hair, delegate social dance moves, and Messi-channeling perseverance, Rohan will continue to make a difference in other delegates' lives as he serves as the Secretary-General of HNMUN-Latin America this coming January.
Caroline Rose
American University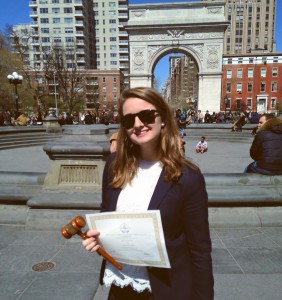 Caroline is a rising junior at American University studying International Relations. She served as Head Delegate of American University's collegiate level Model United Nations team and for the first time thanks to her tireless leadership and hard work, American University was ranked among the Top 25 Model United Nations programs in North America. Caroline has infused American University's Model United Nations program with a spot-on volume of competitive spirit, camaraderie, initiative and care for all things good about Model United Nations. Her stellar leadership for her program has not in any way hindered her ability as a delegate as she continues to dominate committees as reflected by her growing awards list which contains many awards from conferences such as NCSC, UPMUNC, WPMUN to name a few. Caroline's enthusiasm for everything Model United Nations and her competent leadership ability is a blessing for everyone in the circuit and she will take her own Model United Nations skills and American University's reputation to new heights next year.
Delany Sisiruca
Harvard University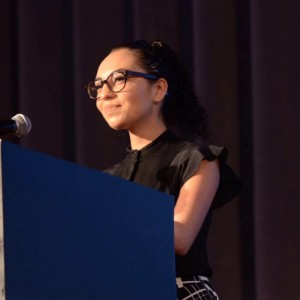 Delany Sisiruca served as the co-Head Delegate for Harvard's Intercollegiate Model United Nations team for the 2014-2015 year, leading Harvard to many victories on the circuit. She continued her great work this year, attending every conference to which the team traveled and serving as a mentor to many of the team's younger delegates. In addition to being a fierce competitor, Delany is also a great friend to many on the circuit, helping people forge new relationships and ensuring that Model UN is an enjoyable, inclusive experience for all.
Mike Sliwinski
Georgetown University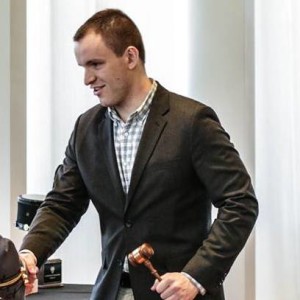 Mike Sliwinski is a graduating senior at Georgetown's School of Foreign Service; for the past year, he has served as the Georgetown Model United Nations team's Conferences Coordinator. Hailing from Connecticut, but often fond of reminding anyone within throwing distance of his Polish heritage, Mike is a true Renaissance man. He speaks four languages, spent a semester abroad in China, and spends time playing squash. Mike led the Georgetown team to great success this year. He was always intent on hearing the opinions of every member of the board and of the team, and carefully balanced the competitive and social aspects of the organization. With his leadership, the Georgetown team and family has never been stronger. Having completed a distinguished academic career, Mike will be moving on to work at Avascent after graduation. His presence will be sorely missed; those coming to leadership after him have enormous shoes to fill, but will all be grateful that we had him as our leader this past year.
College Model UN All-Star Team (Second Team)
Jack Bagdadi
United States Military Academy at West Point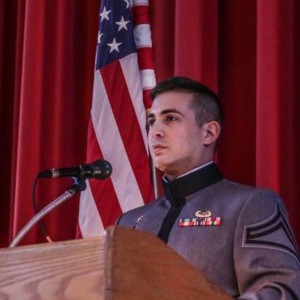 A rising firstie (senior), Jack has acted as the Assistant Head Delegate for West Point's team for the past two years. Jack won multiple Best Delegate awards this season – at CMUNNY, UPMUNC, McMUN, and WorldMUN – and achieved many other accolades throughout the year. He is truly a force to be reckoned with – particularly in Ad-Hocs, which he has a knack for winning. Jack is an amazing person both on and off the circuit, and is admired for his charm, kindness, and love of golden retriever puppies. He truly brings out the best in those around him, which makes him such a great leader and delegate. There is no doubt that Jack will continue to impress and lead his team to victory next year in his final year on the circuit.
Rishi Bhargava
University of California- Los Angeles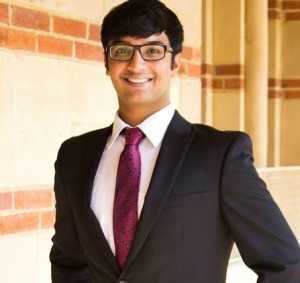 A native of Mumbai, India, Rishi Bhargava is a rising junior at the University of California, Los Angeles. This past year alone, he was named Best Delegate at Aggiemun, Outstanding Delegate at UCBMUN, and Best Delegate at CHOMUN in the Twilight of the Sikh Empire committee, a topic close to his heart. His hard work and dedication helped bring the UCLA travel team back into the Top #25  on the Northern American circuit and has inspired many of his teammates on the UCLA team. Next year, he hopes to bring more visibility and success to the Model United Nations program at UCLA on the circuit.
Natalie Fahlberg
Princeton University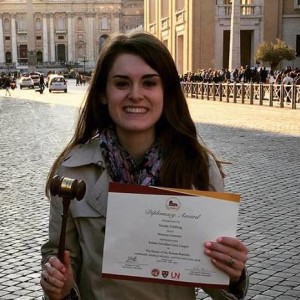 With incredible wit and charm, Natalie Fahlberg has taken the Model UN circuit by storm – proving to be a force to be reckoned within the walls of committee, as well as a valuable friend to many among the circuit. Natalie served as a leading member of Princeton's International Affairs program and as Head Delegate of Princeton's Model UN team this past year. With Natalie at the helm, Princeton has been able to gain accolades and demonstrate themselves as a top-ranked Model United Nations program at SCSY, CMUNNY, BarMUN, DISCON, FCMUN, UPMUNC, &MUN, McMUN, HNMUN, WPMUNI, NYUMUNC, and WorldMUN. Outside of Natalie's extensive success in Model UN, it's easy to see Natalie's love of country and desire to serve – having held multiple internships in her native D.C., participating in ROTC, pursuing a degree in International Relations, and attending Oxford University her Junior Year. We can't wait to see what Natalie does in MUN next year!
Jose Giron
University of Southern California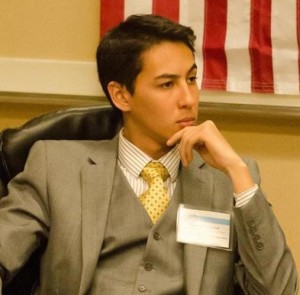 A graduating senior, Jose Giron is truly an icon on the West Coast circuit. Serving as the Deputy Secretary General of TrojanMUN as well as Director of Training this year, Jose helped lead USC to the Best Delegation award at SBIMUN, Best California Delegation at UCBMUN and the Best Small Delegation award at LAMUN along with several individual awards of his own. Although Jose came to California by way of Miami a mere two years ago, his extensive MUN experience and ROP knowledge have been instrumental in the rapid growth of USC's team. An impressive delegate in the crisis room, and an even more formidable person outside of it, Jose will be deeply missed by all those on the circuit.
Joseph Hall
Harvard University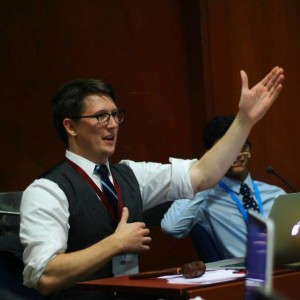 Joseph Peterson Hall is a steadfast patriot, a sharp mind in economics as well as in Model UN, and a loyal friend. Joe has worn a number of hats in Harvard's international relations community, most notably serving as Co-Head Delegate of the traveling team during 2014-2015 and as Secretary-General of WorldMUN 2016. In each of these roles, Joe has been an earnest, pragmatic, and empathetic leader. His passion for learning shows itself in every conversation: not only does Joe seek to understand world issues, he also seeks to understand the people around him. Joe's friendship and curiosity have proved invaluable to so many on the circuit and at Harvard; the sparkle in his eyes and the American flag on his tie will be missed next year.
Charlene Hong
Harvard University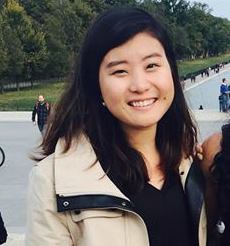 Charlene Hong is a rising senior, and Head Delegate emeritus of Harvard's Intercollegiate Model UN team. She is an incredibly passionate and forceful presence on the circuit, having won many a GA and crisis committee, as well as the hearts of everyone she's come across during her time as a delegate and staffer. Unlike most delegates, she relishes unmoderated caucuses and watching her merge directives/resolutions is both terrifying and inspiring. Underneath a fierce exterior, however, lies a funny, charming, and incredibly sweet person who loves pugs, cuddling, and spending most of her time trying to get virtual cats to visit her garden in Nako Atsume. Charlene has been a role model for everyone on the Harvard team, and will no doubt continue to both inspire us and brighten the circuit with her vibrant personality.
Sasha Klebnikov
University of Pennsylvania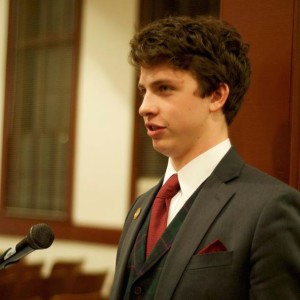 Sasha Klebnikov is as essential to Penn's IAA as oil is to Saudi Arabia's economy. Sasha is a senior studying mechanical engineering and applied mechanics at the University of Pennsylvania and one of the longest-serving members of its International Affairs Association. He's won multiple awards on the college circuit and served as crisis director for some of UPMUNC's most exciting committees. To the younger members of the IAA, Sasha has also served as a friend and mentor. Sasha is known for his ability to masterfully mix his natural creativity and innovation with his knowledge of international affairs in the world to become a truly excellent delegate. Sasha will remain at Penn for one more semester to pursue his master's degree and Penn will greatly miss him when he leaves in December to pursue an engineering career in the oil industry.
Liam Kraft
University of Virginia
A rising third year, Liam Kraft is pursuing a double major in Economics and Foreign Affairs. He is incredibly involved in UVA's International Relations Organization (IRO), and just completed his term as Head Delegate. Active in all Model UN events available, Liam has an impressive track record on the collegiate circuit and is an incredible leader. He is the "dad" of UVA's Model UN Team, and is always caring more about the group as a whole than his own competition!
Justin Lewis
Clark University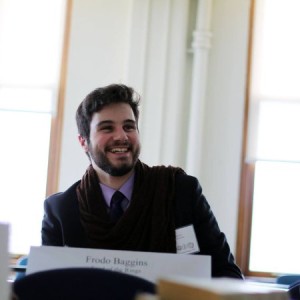 Justin is a graduating senior at Clark and one of the outgoing co-Head Delegates. Involved in Model UN since his sophomore year, Justin Lewis has won several gavels in the past year alone and helped to lead the travel team to win delegation awards during his successful time in Model United Nations. After graduation, Justin will be studying law at the University of Notre Dame in the fall and will be sorely missed along with the other departing members of the program.
Jack Ludtke
Georgetown University
Jack is a rising senior at Georgetown and was recently elected by his peers to be the Conferences Coordinator and Head Delegate for the team next year. Forever chipper and sunny, his intellect and friendliness toward all have made him one of the most charismatic and successful delegates on the circuit, drawing people, gavels, and cameras to him like moths to a flame. Jack is eager to take part in his final year on the circuit, but not before taking his talents to New York, where he will be working as an analyst for the Royal Bank of Canada this summer.
Sean Rastatter
University of Virginia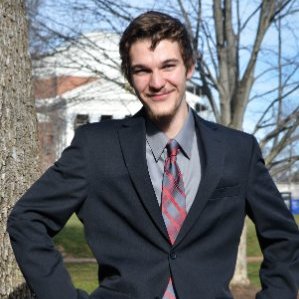 Sean Rastatter is a first year student at the University of Virginia studying Computer Science. Since his sixth grade year, Sean has been enthralled in the processes of parliamentary procedure, crisis arcs, and the subversion of power delegates. Under his leadership, Gar-Field High School's Model UN team expanded from being a small delegation of five people to an established powerhouse on the Northern Virginia Circuit. When he's not talking about Model UN, Sean enjoys watching a variety of sports teams, including the Washington Capitals (unfortunately) and the New York Mets (also unfortunate). After making his way around the collegiate circuit, Sean is beyond excited to become one of UVA's head delegates for the next school year, ready to share this success with his fellow Wahoos.
Maddy Stanich
University of Chicago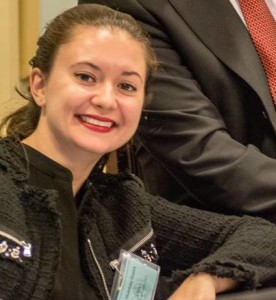 Madeleine Stanich is a force to be reckoned with. A formidable delegate in her own right, her studies in History and Political Science at the University of Chicago have greatly aided her performance on the circuit. Maddy has participated in Model United Nations competitively since high school and boasts a stupendous record. Although she will never admit it, she loves this activity dearly and if she goes to law school some day, will most likely compete on their team as well. After  graduation, she will be working at Accenture Strategy in Chicago.
Will Stelpflug
University of North Carolina- Chapel Hill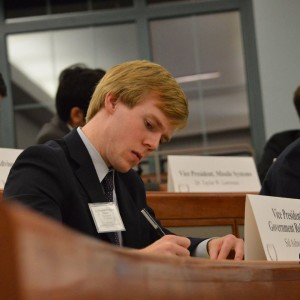 Head Delegate Will Stelpflug spent his senior year leading UNC's MUN team to its most successful season yet. Truly a power delegate in committee, Will is an influential debater, a thoughtful negotiator, a creative thinker, and a humble person. After investing nearly 8 years into MUN, traveling to 24 conferences, and building UNC's MUN team into the renowned delegation it is today, Will has left a legacy and his charisma in committee and at socials will be greatly missed. In the fall, this amazing crisis delegate will be taking his talents to McKinsey in Washington, D.C., where he'll work in consulting and tackle real-life crises. The circuit has lost a legend.
Brian Tanner
University of North Carolina- Chapel Hill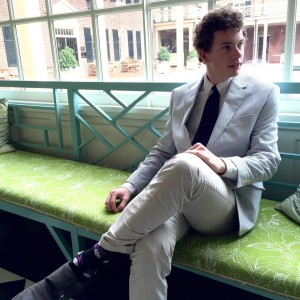 Brian Tanner is a rising junior at the University of North Carolina at Chapel Hill, pursuing Economics and Public Policy. With a knack for policy, Brian has been extremely successful at the Model UN program at UNC, winning awards at Duke University, University of Virginia, Boston University, and more. He has been a great friend to his teammates, as well as a fantastic role model to incoming members of UNC's program. There is no doubt Brian will continue this success on the circuit in the next upcoming season!
College Model UN All-Star Team (Third Team)
Doga Bilgin
Clark University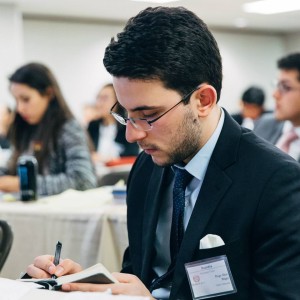 Doga Bilgin is a graduating senior of Clark University. In his Model United Nations career, Doga has excelled at many things: Clark University's Head Delegate, a phenomenal mentor to incoming students, an outstanding delegate across conference committees, and a friend to his teammates and those across the collegiate circuit. Doga's impressive knowledge of economics and statistical analysis has enabled him to conduct research at Clark and Harvard, intern at places like the Economic Policy Research Foundation of Turkey, and succeed in all corners of the collegiate circuit. There is no doubt Doga has brought a positive impact to his teammates and the surrounding collegiate circuit.
Jessica Brito
Florida International University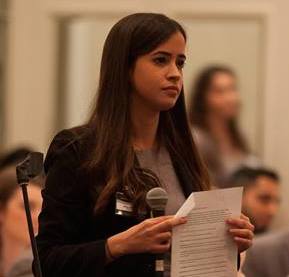 FIU's head delegate for this past year, Jessica Brito can best be described as a true force of nature. Delegates on the circuit know her by her attributes: she brings out the best in those she competes with, relentlessly pursues excellence, and is a true friend to all she meets. The integrity with which she competes is admirable and is surely the main reason for her success in competing. Jessica placed in some of this year's most challenging committees and went head-to-head with the circuit's finest. She competed at seven conferences this year and took home an award at every one, including claiming best delegate at CMUNNY. Her record speaks for itself and we fully expect that record to grow in prestige as she continues to compete with FIU until her graduation next spring. Until then, Jessica is interning this summer in Washington, D.C. at notable lobbying firm, Whitmer and Worrall.
Grayson Dimick
University of California- Berkeley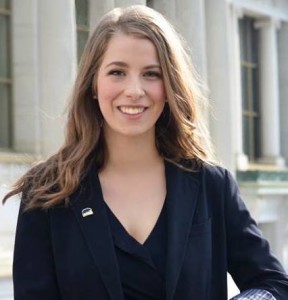 In only her third year of MUN, Grayson took on the circuit as one of UCBMUN's two Head Delegates. In her position, she has been instrumental in maintaining UCBMUN's success on the West Coast, leading UCBMUN to three delegation awards, including Outstanding Small Delegation at UPMUNC this year. She also won a trio of awards herself, including consecutive gavels at HNMUN, LAMUN, and ChoMUN this year. In addition to her Head Delegate responsibilities, Grayson was also the Crisis Director of the Ad-Hoc Committee of the Secretary General at UCBMUN XX. Expect to see her and her (in)famous RBF next year as she leads UCBMUN to even further heights.
Ashley Inman
University of Florida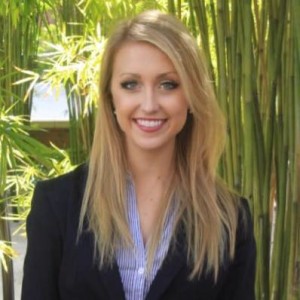 Ashley is a graduating senior from the University of Florida and has been involved in Model UN for eight years. Ashley's passion and talent for Model UN is visible to everyone that competes with her. Not only has she won awards at almost every conference she has attended, she is a leader within UF Model UN. She previously served as the Chief of Membership Development and has been an integral part of training the team. Ashley interned at the State Department during her last semester at UF and still competed in two conferences, showing her dedication to the club and the circuit. Ashley's intelligence, enthusiasm, and commitment to MUN will be sorely missed.
Kevin Markowski
Florida International University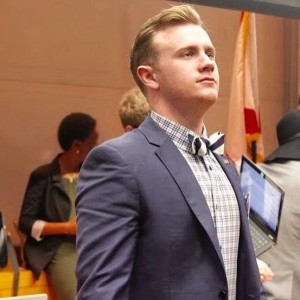 A respected delegate who is as passionate about international relations as the characters he plays, Kevin Markowski is an ideal Model UN All-Star. His personality and drive to solve issues make him a presence that is hard to miss in committee. Kevin has had a great sophomore year competing around the circuit, claiming awards in several large conferences including NCSC, McMUN, HNMUN, and ChoMUN. Aside from Model UN, Kevin is also very involved on campus and will be interning at the U.S. Department of Commerce, International Trade Administration this summer.
Matthew McLaughlin
Michigan State University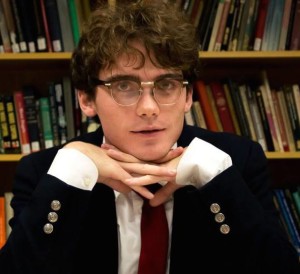 Matthew McLaughlin is a graduating senior at Michigan State University. He spent three years on the MSU International Relations Organization's executive board, including one year as President. Matt won BarMUN's Adhoc gavel this year, as well as Oustanding Delegate at ChoMUN. He also spent the last year as USG of Crisis for MSUMUN, MSU's high school conference. Matt is well know and well liked on the circuit, and his dance moves are infamous at Del Fests everywhere. His love for bread and geese will take him far in life, as will his acceptance to MSU's Masters in Business Analytics program.
Anson Mersereau
George Washington University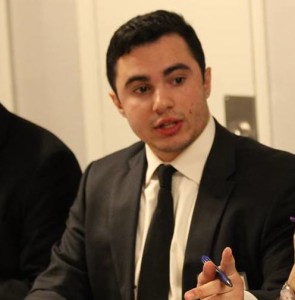 As a rising junior, Anson has made an impactful mark on the GW Team since his freshmen year. His expertise in crisis will continue to lead to the new comers on the team to try something new or enable the veterans to perfect their skills. Hs has become a force to be reckoned with consistent performances throughout the past two years competing on the collegiate circuit. He will continue to be a member of the leadership as Vice Head Delegate for the upcoming school year as GW continues to grow with a fairly young competition team.
Utkarsh Pandey
University of California- Los Angeles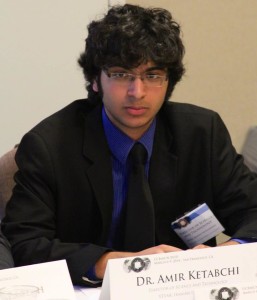 A graduating senior and one of UCLA's two Head Delegates this past year, Utkarsh Pandey is one of the most gregarious people on the circuit, and liked by virtually all who are lucky enough to meet him. At conferences, Utkarsh can generally be found cuddling with one of his many friends or drinking a ton of water. He is one of the most respected and accomplished members of UCLA's competitive travel team, and his exemplary kindness and leadership abilities as head delegate have enabled UCLA's travel team to achieve the highest ranking in the team's history. When asked about the team's recent success, every member of UCLA's team would cite Utkarsh's invaluable guidance and insight as Head of Training as indispensable. Utkarsh's bright personality will be sorely missed at UCLA and on the circuit as he goes on to great success in the years to come.
Sean Sakaguchi
Claremont McKenna College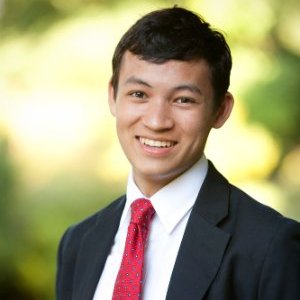 Sean is a graduating senior at Claremont McKenna College, having studied Philosophy, Politics, and Economics; Economics-Accounting; Financial Economics. Sean's ambition in life matches his experience in Model United Nations. Sean has been incredibly successful in the committees he's participated in, as well as serving as Vice President of Claremont McKenna's Model UN program, Co-Director of Educational Outreach, and as Undersecretary General and a Chair in Claremont McKenna's conference. There is no doubt Sean will be missed next year by his teammates and the college circuit!
Justin Schmerler
University of California- Los Angeles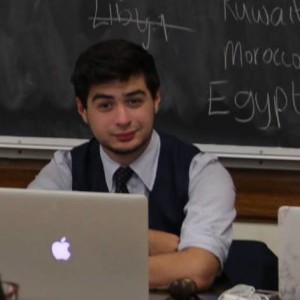 Despite his humble beginnings in New York, Justin's decision to go to UCLA has borne fruit in the form of a successful year on the MUN travel team in his freshman year. Known to be endearingly humble and faultlessly obedient, Justin is affectionately known as "Schmerls" within the MUN club at UCLA. Inside and outside of committee, Justin demonstrates an unparalleled ability to listen to those around him. Known to never take credit for his own achievements, Justin insists that he owes the entirety of his success to his Head Delegates and mentors from the UCLA team.
Somya Shankar
College of William & Mary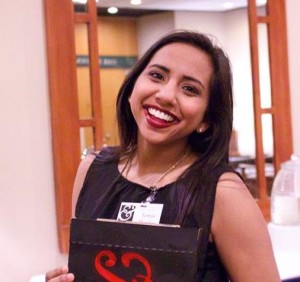 Somya Shankar is a rising junior at the College of William & Mary. She is a premed student who has somehow found an incredible love for Model UN. Somya made her mark on the MUN circuit her freshman year, winning best delegate at McMUN and a diplomacy award at Harvard WorldMUN. Since then, she has continued to win awards at a number of conferences while also staffing William & Mary's three conferences. Next year, Somya will be serving as William & Mary's head delegate. She is a beloved delegate on the circuit, and surely her social prowess will help lead the William & Mary team in the upcoming year.
Will Stewart
Vanderbilt University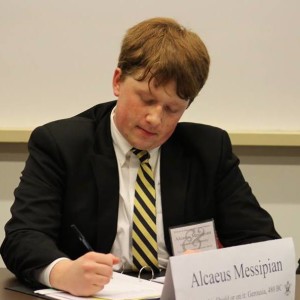 Will is a rising senior at Vanderbilt and the current VP of Conferences for Vanderbilt International Relations Association, the most senior head delegate of Vanderbilt's Model UN team. Having been a head delegate since his Sophomore year, Will's impressive career has included more than 20 individual awards. Bringing a unique blend of competitiveness and likability to conferences, he's distinguished by his creative crisis notes and sheer ability to get things passed. Besides his reputation as a delegate, Will is known on his team as an extremely accomplished leader who has presided over a stellar rise in Vanderbilt's rankings through changing the team's culture and completely overhauling the training regimen.
Varsha Venkatasubramanian
University of California- Berkeley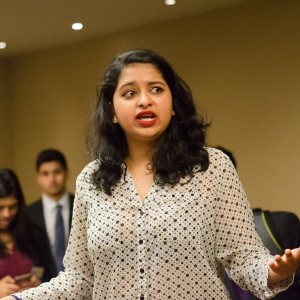 Before starting her fourth and last year of MUN, Varsha had not competed at a single conference, instead focusing on staffing UCBMUN her first years. However, after being elected to the position of Secretary-General of UCBMUN XX, she decided to attend as many conferences in a year as she could. The end result? A 100% success rate as she won awards at each of the six conferences she attended, including gavels at UPMUNC and HNMUN. She mirrored her success on the circuit by running the largest UCBMUN conference to date, with over 520 delegates participating across 17 different committees. Varsha plans on joining the workforce after graduation, working for San Francisco's own Beautylish in Union Square next year.
Chris Zhang
Vanderbilt University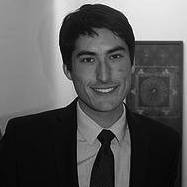 When he won two gavels in the first semester of his freshman year, Chris Zhang set the bar for himself almost impossibly high; a year and a half later, he has exceeded it. Just finishing his sophomore year, Chris is unquestionably Vanderbilt University's most valuable delegate, having won awards (the majority of which were gavels) at 11 of the 12 college conferences he's attended. To say he is the future of this program would be selling him short, because he is already in many ways the driving force behind his team, who can't wait to see what the next two years bring for him.
Kara Zielinski
George Washington University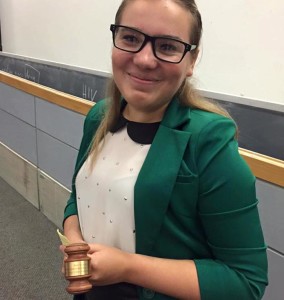 As the incoming Head Delegate of The George Washington University team, Kara has proven herself as a leader not only in committee, but amongst her peers on the team as well. She is a resident GA gem on the team and will continue the great success that the team has had this past season. Under her leadership, the new class of Colonial Cadets and rest of the upperclassmen will continue to improve their skills in committee and be a serious contender at each conference the team attends. The entire team at GW is looking forward to see everything Kara has to offer.
---
Congratulations to everyone on the 2015-2016 North American College MUN All-Star Team! We hope the MUN All-Star team recognition will continue to help encourage delegates to engage their community and make it better.