Purpose: The purpose of the North American College Model UN All-Star Team is to recognize exemplary individuals in the college MUN community who have made a difference inside and outside of committee. These sometimes represent but are not necessarily limited to just the best delegates or award winners; conferences already determine those accolades. Rather, the College MUN All-Star Team should be representative of the best and most respected leaders in the community. They are diplomatic and skilled in committee, help strengthen the relationships between schools, provide thoughtful leadership, and make the Model UN experience better for everyone.
Process: College students who participated in at least one college Model United Nations conference in North America were eligible to submit one nomination form of up to ten students on the college circuit. Because of the All-Star Team's emphasis on community, students were only allowed to nominate up to two delegates from their own school and were not allowed to nominate themselves. The nomination process took place from April 25- May 2, and was promoted to a wide range of universities by the Best Delegate Media team. Each nominated name received one vote. Ballots were manually edited for spelling inconsistencies and manually checked for validity; only votes from valid ballots counted in the final numbers. Delegates receiving the top number of votes were given All-Star team honors divided into three tiers that reflect the percentage of votes received: 12 First Team, 13 Second Team, and 19 Third Team.
Credits: Best Delegate Program Manager Conna Walsh contacted Head Delegates and other college Model UNers to source the All-Star Team biographies and photos. Thank you to all the individuals who contributed biographies, and thanks to everyone on the circuit for participating in recognizing their peers for leadership in the community.
All names are in alphabetical order by last name within each tier. Biographies and photos are provided by the All-Star's peers. This year's biographers represented some of the top delegates on the circuit that were friends, teammates, and competitors of All-Star Team members.
College Model UN All-Star Team (First Team)
Shravan Balaji
University of Pennsylvania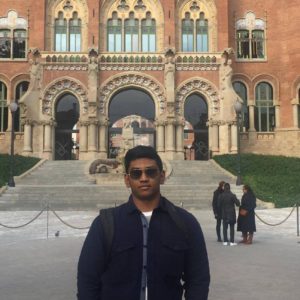 Shravan is a rising junior at the University of Pennsylvania and is a member of the Huntsman Program, studying business and International Relations. Shravan came in to Penn with a love of Model UN stoked through years of high school competition, and expressed it through joining intercol (UPenn's traveling team,) and UPMUNC, before finally settling upon his love of competition in his sophomore year. His dedication to his team shows, having flown back from a semester abroad this semester not once, but twice, to compete at HNMUN and for elections, where he won the position of Director of Intercol, and will be serving as head delegate next year. Those who meet Shravan would all agree that, besides his signature sunglasses, his most noticeable feature is his love of Model UN, and the passion and intensity he brings to any committee he competes in is sure to liven up the room. He is dedicated, kind, and willing to help truly anyone, but comes to win no matter what, and it shows in his lengthy award record, including winning awards at conferences such CMUNNY and HNMUN, as well as gaveling at SCSY and NCSC this year. Shravan is sure to keep you on your toes, and is always a joy to experience a conference with.
Jessica Brito
Florida International University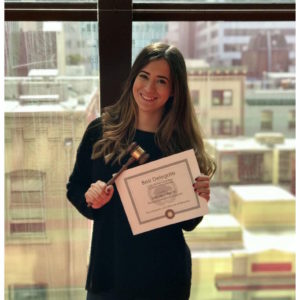 Jessica Brito is a graduating Senior finishing her third year on the Model UN circuit. Over the course of her time she won awards at over 17 conferences and brought home Best Delegate 8 times (four of those being ad-hocs). If you haven't been in committee with her you've probably heard her name. In committee, she elevates the competitive nature of everyone around her and outside of committee she has crafted some truly meaningful relationships that will last beyond her time on the circuit. She left a true legacy on her team as Head Delegate, Mentor, and friend. FIU will have a void to fill with Jessica gone and will surely be missed. After graduation Jessica will begin a full time position at Gartner, Inc., a technology research and consulting firm.
Charlene Hong
Harvard University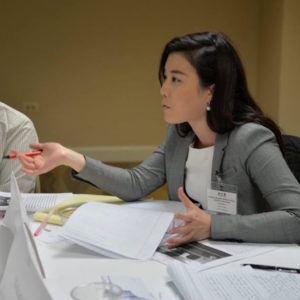 Charlene Hong is a graduating senior, and Head Delegate emeritus of the year 2015-2016. After abdicating power, she still managed to travel to almost every conference and performed spectacularly. She is a forceful and passionate presence on the circuit, excelling in both GA's and crisis committees. Unlike most delegates, she relishes unmoderated caucuses and watching her merge directives/resolutions is both terrifying and inspiring. Beyond her successful award rate, during her time on the circuit, she has managed to capture the love and affection of fellow delegates.  When not killing it committee, this funny and charming girl can be seen cuddling, watching dog videos, and listening to Despacito on repeat (the Justin Bieber version, of course). She is also passionate about challenging the stereotypes about women in Model UN and has helped champion female empowerment on the circuit and at Harvard. Charlene will be remembered as a role model for the Harvard team, as a mother-like figure, and as a potato. She is an inspiration and will be sorely missed on the circuit and at Harvard.
Shantam Jain
University of California, Los Angeles (U.C.L.A.)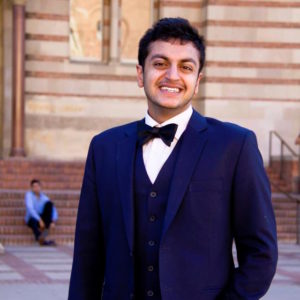 Shantam Jain is the outgoing President of Model UN at UCLA, and in his final year he won 5 best delegate awards in 5 conferences. He has also led UCLA's travel team to unprecedented success. Under his leadership, UCLA won the more awards this year on the circuit than any year in its long existence, including a Best Small Delegation award at ChoMUN. With Shantam and many other top UCLA delegates leaving at the end of this year, it is very likely that Shantam led the most successful team UCLA will ever have. He will be greatly missed by his team and the many friends he has made around the circuit.
Jack Ludtke
Georgetown University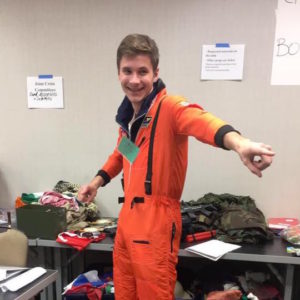 Jack Ludtke is a graduating senior in Georgetown's McDonough School of Business; over the last year, Jack has served as the Georgetown team's Head Delegate, Conferences Coordinator, and "dad." Jack won multiple Best Delegate awards this season, and has truly been a force on the circuit in both General Assemblies and Crisis Committees. Ask Jack about space and you can be guaranteed endless passion about Elon Musk, the technical aspects of space committees, and creative ways to adapt your interests to quirky committee techniques. Jack will leave huge shoes to fill next year, but is sure to put all of his talents to good use working for Deloitte in the fall!
Colin Mark
Harvard University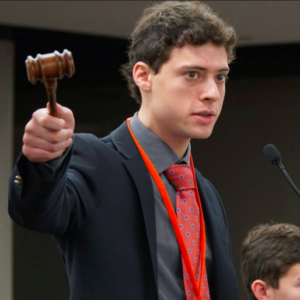 After nearly a decade of competitive excellence in high school and college, Colin Mark has become something of an icon on the Model UN circuit. His final year as a delegate has also been his most successful, marked by awards at NCSC, UPMUNC, UCBMUN, and ChoMUN. Colin's passion for the thrill of the competition is surpassed only by the size of his heart and his genuine desire to share the joys of diplomacy with all those around him. His commitment to MUN extends even beyond the committee room, as demonstrated by his award-winning thesis on states' responsibility to control non-state actors, and after graduation, Colin hopes to put the skills he has developed on the circuit to use as a legal analyst in the offices of Kobre & Kim in New York. Though his departure leaves a GA-sized hole in all of our hearts, including his own, Colin can take solace in the fact that he will be remembered as one of the best delegates (and friends) the circuit has ever seen.
Kevin Markowski
Florida International University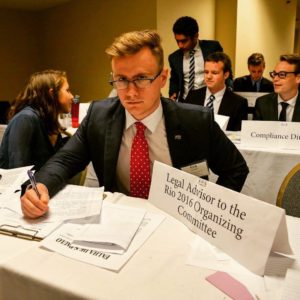 Kevin was head delegate for FIU this past year and he paved an impressive path for his successors to fill. This year, Kevin competed at nine conferences and claimed best delegate at six of them (bringing his total best delegate count to nine), all while leading his delegation to be awarded at eight of those conferences. He is best known of the circuit for his fervor, his relentless spirit, his incredible, natural talent, and his relentless points of inquiry. In a committee room, he is an unstoppable force to be reckoned with, and out of the committee room he is an unmatched friend and mentor. This summer Kevin will be working with Gartner, Inc. in tech consulting and will return to the circuit to compete in the fall. Kevin has one more year on the circuit before graduating and joining the federal consulting world. We expect to see some great things from him as he continues to lead FIU's team as Assistant Program Director.
Ben Monticello
Michigan State University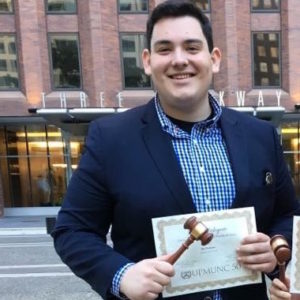 Benjamin Albert Monticello ferociously led Michigan State's International Relations Organization as President this past year. Ben is a graduating senior who experienced a highly decorated MUN career receiving eight awards, including two gavels. Ben was instrumental in MSUIRO's success this year, and as a leader, he facilitated a team culture that perfectly embodied competitiveness and inclusivity. On conferences Ben made life-long friends with delegates throughout the circuit and mentored his fellow Spartans, all while competing at the highest level. At MSU Ben was a Chair for three innovative and wildly successful committees at Michigan State University Model United Nations high school conference. After graduation Ben will attend Georgetown University's McCourt School of Public Policy to pursue his Masters of Public Policy. Ben's impact on MSUIRO will live on for years to come, and we will always remember him as our "Power Del with a Heart of Gold."
Krishnan Sethumadhavan
University of Pennsylvania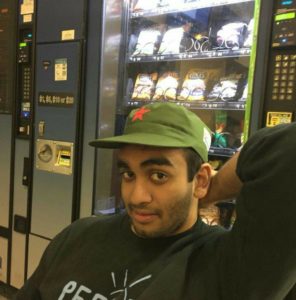 Krishnan is the Renaissance Man of Penn's International Affairs Association. A beloved figure who served as the Secretary-General of ILMUNC XXXII and the Chief of Staff of Intercol, he embodied the spirit of MUN in competition, organization, and social events. This year, Krishnan had success in both GA and Crisis committees, including a gavel at Harvard where he continued Penn's uncanny success in the world of space. Incredible at coming up with crisis ideas for both himself and his teammates, his easygoing demeanor, generosity, and humility earned him the widespread respect he has not only at Penn, but on the circuit. He will be taking his talents to DC next year consulting for Bain, although no one would be surprised if he ended up leading some form of Marxist Revolution anytime soon. He (and his remarkably convincing left-wing propaganda) will be missed.
Ashish Sharma
University of Pennsylvania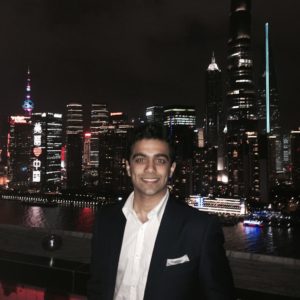 Ashish has been the most dedicated possible member of the International Affairs Association (IAA) at the University of Pennsylvania. Having start his career as an entry-level team member of our travel team, Intercol, he quickly moved up the ranks of our organization because of his brilliance, indefatigability, and sharp wit. Just to give you a sample of his dedication to the club, he served as the Director of Intercol as a junior, has participated as a senior staffer for both our high school and college conferences, has staffed multiple international conferences in China and Peru, and most recently finished out an incredibly successful term as President of the IAA. His presence on the circuit is always felt and his multiple awards speak to his prowess at MUN. Most importantly, he has served as a mentor and father figure to the younger members of our team and is an inspiration to us all. Penn will truly miss Ashish when he graduates on to bigger things and we encourage him to visit early and often!
Derrick Siebman
United States Military Academy at West Point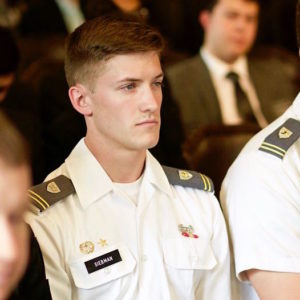 Derrick Siebman is a rising Firstie – or senior – on the Model UN team at the United States Military Academy at West Point. Derrick has been extremely passionate about Model UN (and the Army Team) since his plebe year, and often voices his love for the thoughtful and realistic solutions he encounters at every conference. This past year, he helped lead his team to several excellent performances, including delegation awards at NCSC and &MUN, and served as the Deputy Commander of WPMUNI VI. In committee, Derrick is known for his sharp wit, his dry sense of humor, and his love of "the one true major:" Economics. His knowledge of Gauss-Markov assumptions is renowned throughout the circuit. Though originally from Childress, Texas (or what Derrick refers to as "the Greatest Place on Earth"), Derrick will be spending time in Washington, D.C. interning for the RAND Corporation and the World Bank this summer. He will be serving as the Head Delegate next year, where his enthusiasm for Model UN will surely lead the USMA team to more success.
Gideon Ticho
Vanderbilt University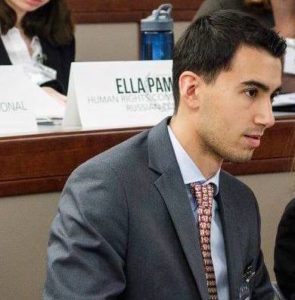 As a graduating senior, Gideon has had one of the best records in the history of Vanderbilt Model UN. In the past two years, Gideon has received either Outstanding or Best Delegate awards at every conference he's attended. As a former head delegate and president of the Vanderbilt International Relations Association, the impact that Gideon had on Vandy's MUN program is overwhelming. Under Gideon's tireless leadership, Vanderbilt's program rapidly grew in size and reached new levels of excellence. Able to write crisis notes at seemingly super-human speeds while simultaneously being personable enough to be loved by an entire committee, Gideon has served as an amazing role model for younger delegates. Gideon's presence on Vanderbilt's team will be sorely missed, not only as one of the its best delegates, but as an inspirational leader and friend to all.
College Model UN All-Star Team (Second Team)
Greg Adams
University of Chicago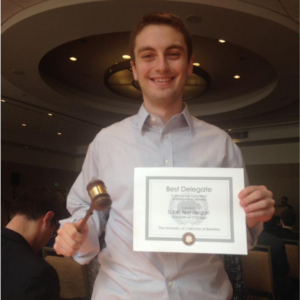 Greg Adams is a formidable delegate, having picked up awards on traditional and crisis committees across the circuit. A frequent Ad-Hoc star, Greg relishes opportunities to engage with the unexpected. His folksy charm and wild imagination have served him well both in committee and on the University of Chicago Team, where he served as Director this past year. Depending on the conversation, Greg hails alternatively from Washington DC or the Virginia countryside. With a bookshelf full of gavels, a public policy degree full of computer science classes, and a heart full of dreams, Greg will be working in Chicago next year as a consultant for Accenture Consulting. The UChicago team will truly miss him.
Rishi Bhargava
University of California, Los Angeles (U.C.L.A)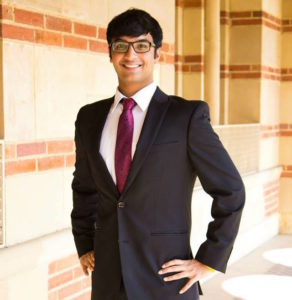 Apart from the obvious charm, Rishi's work ethic and dedication makes him a force to be reckoned with on the circuit. This year Rishi picked up his third gavel at TrojanMUN and won other accolades throughout the year. Not only did Rishi serve as a head delegate and training director for UCLA's travel team, but also as "team mom," always more concerned about the rest of the team and ensuring that they have a "baller time." His approachable and jovial personality makes him one of the most beloved delegates on and off the UCLA team. Rishi has made significant efforts to increase a sense of inclusivity within the travel team and has contributed to allowing 30% more members travel this year than in years past. Rishi was integral in ensuring that the UCLA team superseded its prior records at every conference they traveled to in 2016-2017, while picking up several delegation awards at conferences like ChoMUN, UCBMUN, AggieMUN and SBIMUN. He is determined to continue the trend next year as UCLA's head delegate for 2017-2018.
Miriam Bial
University of Chicago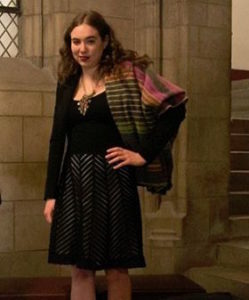 In the committee room, Miriam Bial always brings her A game, with a level of confidence that can only be found in a natural leader. How fitting, because Miriam has unquestionably been the heart and soul of the UChicago MUN Team for the past year both within and outside competition. Despite how hard she works on a daily basis, she is always willing to make time to meet with members individually- helping us practice or just being there to talk. She brings that positivity to conference, always encouraging and debriefing members after each committee session to ensure we know what we're doing and feel comfortable competing. Within the competitive, she has been an impactful force on the circuit pushing herself, her partners, and other delegates to go above and beyond to consistently rise to every challenge and improve. Miriam has definitely left her mark on her team, her university, and the circuit as a whole.
Alex Maisel
Cornell University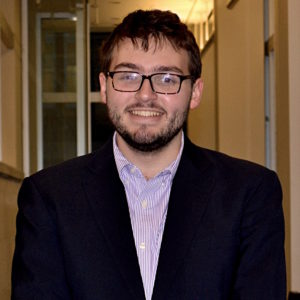 Alex Maisel is a rising Senior at Cornell University majoring in Statistics. Hailing from Sharon, Massachusetts, Alex has been involved in Model United Nations since high school and has been a critical part of the team at Cornell. His energy both in and outside of the committee room always makes him an exciting person to be around and a force on the circuit, whether he is representing a financial executive or a socialist warlord. This year, Alex helped lead an initiative to make the Cornell Model United Nations Conference (CMUNC) the first North American collegiate conference for high schoolers to feature the UN4MUN committee method. The UN4MUN method stresses diplomacy and consensus more than other methods, and it is the method that most closely resembles actual United Nations procedure. Alex was able to successfully adapt UN4MUN to CMUNC, and his work and passion gave the delegates who participated an unforgettable experience. When Alex is not in committee, he enjoys the company of friends, studies late nights in the Ithaca Collegetown eHub building, and introduces peers to the wonders of Facebook meme groups.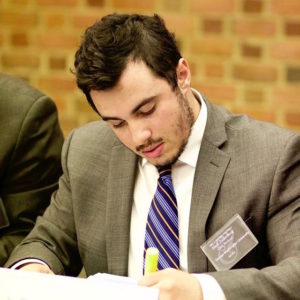 Anson Mersereau
George Washington University
Anson Mersereau is a rising senior at the George Washington University. He has served on the Head Delegate Apparatus for the past two years. Anson is known on the circuit for his impressive performances in crisis committees. In committee, Anson is active in debate. Through crisis arcs, Anson is creative and innovative. He is always willing to talk to fellow team members about their crisis arcs, and provide them with new ideas and advice. The GW team is very thankful to have Anson!
Peter Mills
University of California, Davis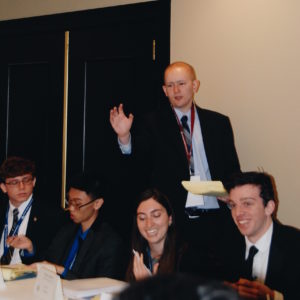 Peter Mills has successfully led the travel team for University of California, Davis as Secretary General of Travel to multiple conferences. He has been actively involved with Model United Nations for past four years; including traveling to multiple conferences and serving on the secretariat for high school and collegiate MUN conferences. Peter has won several notable awards during his time as a delegate, the most recent being a Best Delegate in LAMUN's ad hoc committee. Over the course of his college career, Peter has made a lasting impact on the MUN circuit. Delegates in Peter's committees, whether he is competing or hosting, would describe Peter as passionate, smart, and highly conniving. In addition to his amicable presence on the circuit, Peter has been a caring mentor for his entire team, who have frequently discussed sabotaging his grades so that he does not graduate and stays in Davis MUN forever.
Rohan Pidaparti
Harvard University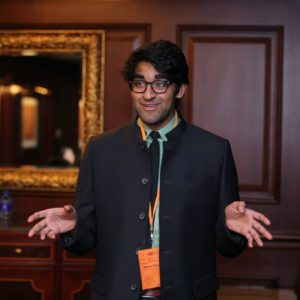 Rohan Pidaparti is truly one of the giants of the circuit. Affable, articulate, and creative, he exemplifies what it means to be a great delegate and a better person. With a career spanning all four years of his collegiate tenure, he served as one of Harvard University's head delegates during the 2015 – 2016 season and as the Secretary-General in 2017's HNMUN-Latin America. Along with the invaluable guidance he provided younger members of his team, he was known throughout the circuit as being someone who had earned the respect of all that crossed his path. Revered as a crisis virtuoso, Rohan provided a master class in MUN substance and strategy at every turn. As he moves forward with his post-grad life with Teach For America, the circuit will definitely not be the same without his characteristic upbeat attitude, committee expertise, or legendary green Hawaiian shirt.
Sean Rastatter
University of Virginia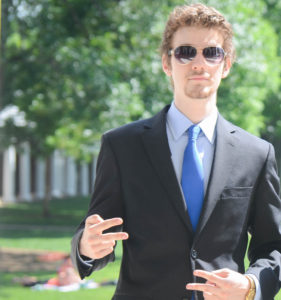 Sean Rastatter is a second year student in the School of Engineering and Applied Sciences studying Computer Science with a Business Minor. Avoiding the infamous "sophomore slump", Sean came back with a vengeance in 2017. As one of UVA's Head Delegates, Sean greatly enhanced the training procedures of team, while simultaneously bringing home awards at competitive conferences like NCSC and CMUNNY. Outside of MUN, Sean enjoys talking about More Life, catching up on current events via AP, and watching the Washington Capitals tank in the postseason. As his tenure comes to a close, he is looking forward to seeing the team develop and grow over the next academic year.
Caroline Rose
American University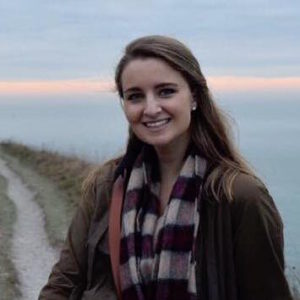 Caroline Rose has been a Head Delegate, a mentor, a delegate and a friend to many, many people on the Model UN circuit. To say that Caroline IS Model UN would not be an understatement. Starting in high school, then at AU and Best Delegate MUN Institute, Caroline's passion and dedication to Model UN has never been questioned. Caroline takes Model UN more seriously than anyone else around her. When she isn't competing, Caroline is interning somewhere prestigious having to do with Foreign Affairs, which is probably why she's so good at MUN. Caroline has been a force to be reckoned with since joining AU's team in the fall of 2014, and is a large, no, THE largest reason for the team's success. Caroline has been many things on the Model UN circuit, but above all else she has been a tremendous friend. She is an exceptional delegate and person. Without a doubt, she deserves a spot on this list, for the second time, along with these other incredible delegates.
Justin Schmerler
University of California, Los Angeles (U.C.L.A.)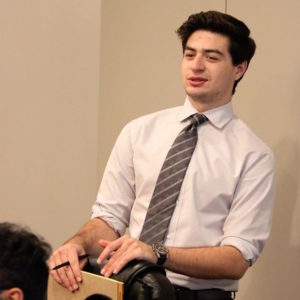 Legend tells that when Justin "Dead Eyes" Schmerler was born in the impoverished village of Manhattan, the traders on the floor of the NYSE fell silent and still for a moment, out of respect for their newborn king. Five years after reaching manhood, Justin then headed westward to conquer new worlds; namely, UCLA. Joining Model UN in his freshman year, he set the West Coast MUN circuit ablaze with his aggressive presence in crisis committees. Now in his second year, Justin served on UCLA's Travel Team this season, earning an Honorable Mention at HNMUN and gaveling at TrojanMUN and ChoMUN. He is best known on the circuit for his deep knowledge of all things financial, his intense personality, and his insistence on being called "Schmerlin." He looks forward to telling you about his internships, and eventually tanking the American economy.
Somya Shankar
College of William & Mary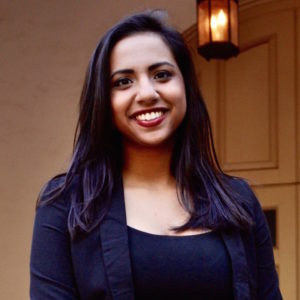 Somya Shankar, a rising senior studying chemistry and public health, served as the William & Mary head delegate for the 2016-2017 season. She has made her mark on the circuit since her freshman year, and is best known for her work ethic in committee, social prowess across conferences, and love for all things military related. Despite facing several obstacles in the past year, Somya found the time and energy to transform William & Mary's MUN training program, foster an inclusive spirit, and instill a love for Model UN in young team members. Under her leadership, she led the William & Mary team to 11 conferences and much success, most notably at Harvard WorldMUN in Montreal. Next year, she will serve as the Chief of Staff for &MUN, William & Mary's collegiate Model UN conference, and is sure to continue to make waves on the circuit in her final year traveling with the William & Mary team.
Chris Zhang
Vanderbilt University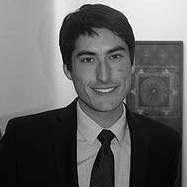 Chris, a rising senior who will be graduating in December, has been one of Vanderbilt MUN's central figures during his tenure with the team, and a key member of the club's executive board for 2 years. His career has had its ups (the numerous individual honors he has accrued) and its downs (including, but not limited to, being the "broken nose kid" at VICS last year), but throughout it he has consistently displayed a standard of commitment that few on the circuit can match. He radiates confidence, has an uncanny ability to pull complex crisis arcs out of thin air, and displays an incredible work ethic. In his last semester of MUN, we look forward to seeing Chris go out with a bang, and wish him the best of luck in his future endeavors!
Kara Zielinski
George Washington University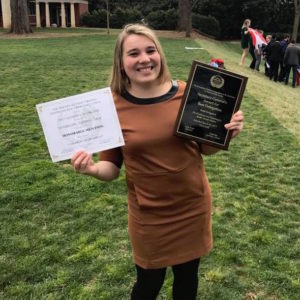 Kara is one of the best delegates on the circuit and is only a rising senior. She is able to excel in general assemblies as well as crisis committees. Kara has won awards in almost every committee she has been in this year and led her delegation to multiple delegation awards. Not only is she a great delegate, but she is one of the best head delegates on the circuit. She cares for her delegates success and happiness more than her own and puts her all into making sure every conference is a great team experience. She has added new conferences to George Washington's schedule and she has led her team to a great season. She has been a friend, fierce opponent, and a great leader on the circuit for the last three years. Kara will continue to do great things as George Washington's head delegate next year.
College Model UN All-Star Team (Third Team)
Devansh Agarwal
University of Virginia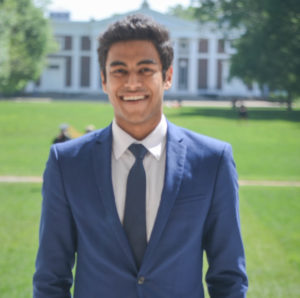 Devansh is a rising second year from Kolkata, India, hoping to major in hard knocks (Commerce). Through hard work, scheming, and a lot of charisma, Devansh has become not only a top delegate for the team, but a top delegate on the circuit. Despite popular belief, he does not take naps. Every time he takes an L, he bounces back for his team with awards and full smiles. Coming off a three-conference sweep, Devansh is one of the hottest first-years on the Model UN circuit. He is poised to take on the role as one of UVA's head delegates next year, where he will undoubtedly lead the team to continued success and good times. Also, he wants the world to know that he's in TKE.
Jack Bagdadi
United States Military Academy at West Point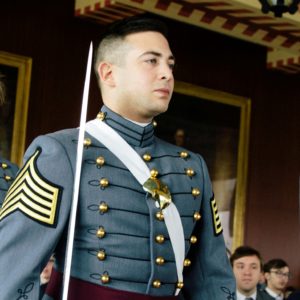 Graduating from the United States Military Academy at West Point with a degree in International Relations, Jack Bagdadi will be moving on from Model UN to commission as an infantry officer in the U.S. Army. He has been a notable member of the circuit for four years, accruing an outsized reputation and winning a collection of gavels along the way. His individual successes aside, he proudly led the West Point team for the past year as head delegate and cadet-in-charge, pushing his team to widespread success and multiple delegation awards. An excellent delegate, leader, and friend, Jack's presence will be missed as he passes the torch on to the next generation.
Leah Day
University of Virginia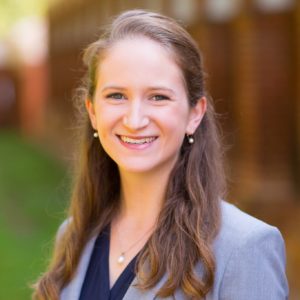 Leah is a fourth year at the University of Virginia in the Public Policy Accelerated Masters Program. She served as Charge de Affairs for the Virginia International Crisis Simulation's (VICS) 20th and 21st iterations, and served as Secretary General for VICS XXII. Under Leah's leadership, VICS has become larger and more competitive than ever. Leah would integrate VICS into everything that she did, recruiting staffers at weekly meetings of UVA's International Relations Organization and promoting the conference when traveling as a delegate. Leah's passion for conference planning has substantially improved VICS as a conference, and has earned her a well deserved spot on this year's All-Star team.
Grayson Dimick
University of California, Berkeley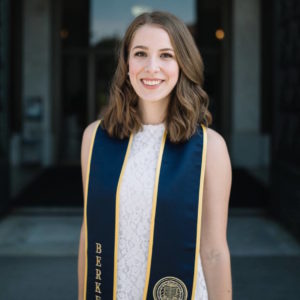 Over the course of her collegiate career, Grayson Dimick has grown to be something of an icon on the MUN circuit. Your head delegate knows someone at Berkeley? That someone is almost always Grayson. She's taken on nearly every club position in UCBMUN, taken home an award at nearly every conference, and is also somehow writing two theses and graduating as UC Berkeley's political science valedictorian this year. Grayson's aggressive mothering tactics and uncanny ability to shush entire delegations in hotel rooms will be sorely missed (by delegates on the circuit and hotel security alike). After graduation, she'll work in healthcare policy research before attending law school.
Tim Faass
Michigan State University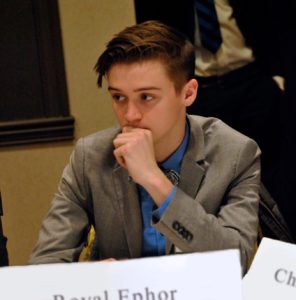 Tim Faass is a rising senior at Michigan State University, where he's served as Vice President of Conference Preparation for the last year. Tim took his job in stride, completely revamping the way that MSU delegates prepare for and compete at conferences. Despite his insistance that being from Maryland makes him a 'southern boy', Tim is well liked and respected across the circuit as an incredibly competitive and friendly delegate. Outside his awards as a delegate, his goofy but also somehow serious personality is impossible to forget. Even though he'll be graduating a semester early, his impact on MSU and MUN won't soon be forgotten.
Yakau Feldman
McGill University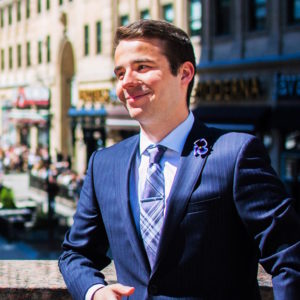 Hailing from East Brunswick, New Jersey, Yakau Feldman served with excellence as the VP Delegation Affairs & Head Delegate for the McGill Delegations Team for the 2016-2017 year. Yakau fundamentally restructured the McGill MUN program, leading to the 2nd highest finish by McGill University in its history, including McGill's first Large Delegation Award. Yakau was incredibly dedicated to improving the Team and mentoring each and every single member of the team, freshmen and seniors alike. His competence in relation to the job, combined with his intense passion and love for MUN, was not only incredibly refreshing, it was necessary to allow the McGill team to flourish. While we will miss him running around after delegates making sure they don't lose their cars, his many motivational speeches and car games, we wish Yakau all the best in his future, where he will pursue a career as a Financial analyst. His legacy & impact on the McGill team will continue to persist in the years to come, and we are incredibly grateful for his work on the team.
Seth Fiderer
College of William & Mary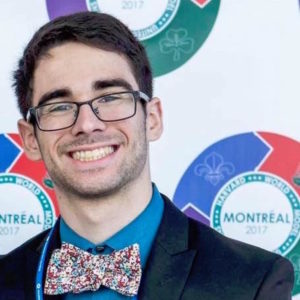 Seth is a rising sophomore at the College of William & Mary, majoring in International Relations and Environmental Science. He entered his first year on the collegiate circuit with a bang, bringing home gavels from both CMUNNY and WorldMUN. Seth is an extremely versatile delegate who excels in both GAs and in crisis, as proven by his awards this year. Besides being one of William & Mary's rising stars on the circuit, Seth has played instrumental roles in all three of the Model UN conferences that William & Mary hosts throughout the school year. Despite it only being his first year competing at the collegiate level, Seth has already made a name for himself both inside of committee and outside of it as being one of the friendliest, most hardworking, and most diplomatic delegates from the William & Mary team. Seth has an uncanny knack for making friends across teams and is loved by everyone who has the pleasure of knowing him. His enthusiasm and love for Model UN will surely lead him to great heights for the rest of his years on the circuit and beyond.
Georgina Kenchington
Georgetown University
Hailing from New York and the U.K. , Georgina "Geo" represents all the best parts of both places, and will convince you that NYC bagels are a vital American commodity. On the circuit she can easily take the title of Queen of JCCs – or Queen of crisis altogether, due to her incredible ability to devise some of the most creative crisis plans the circuit has ever seen. This past year, Georgina gaveled three crisis committees while going head to head with some of the circuit's best. Georgina is loved and admired by many, and will easily befriend and empower her competitors. As long as it is not related to mining, Georgina is always there to help out her peers – making her a valuable asset not only to the GU team but the circuit as a whole. As a rising senior at Georgetown University, Georgina will make her final impact this year by serving as the new head delegate of the team, and the crisis manager of the ad hoc committee at NCSC XLV.
Kelly McGurk
University of Florida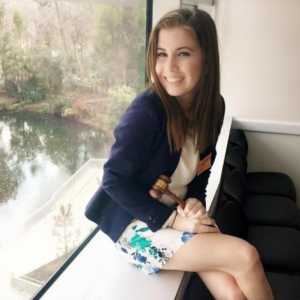 Kelly McGurk was the University of Florida's Director of Conference Logistics for the past two years and has served on the executive board for the past three years, helping to lead the team to many victories over this time. She also has directed multiple times at UF's high school and college conferences. On top of all of her club commitments, she still goes out and competes regularly on the circuit, excelling in both General Assembly and Crisis committees. She has put her heart and soul into UF every year she has been a member and has become a role model for so many younger members of the club. Kelly graduated this May and will no doubt go on to do amazing things.
Daniel Montoya
Harvard University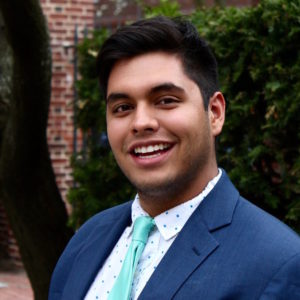 Daniel is a rising senior at Harvard and served as one of Harvard's head delegates for the 2016-2017 year, leading the team to many victories. He is affectionately called Dad by many of the freshmen newcomers to the team as he is well-known in both the team and the circuit for giving some of the best hugs around. However, despite his cuddly exterior, Daniel is also widely respected by all for being a fierce competitor with many creative crisis secrets up his sleeve. Having already made a lasting impact on other delegates' lives both as a head delegate and the Director-General of Harvard's high school conference in India, Daniel will take his commitment to making Model UN a warm and loving community for all to new heights as he serves as the Harvard International Relations Council's president for the upcoming year.
Katy Pentz
Florida State University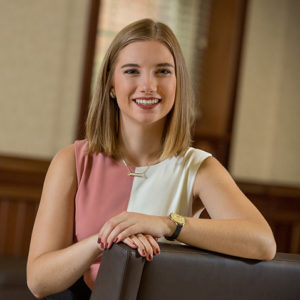 Kathryn with a "Q" Pentz is a graduating senior at the Florida State University, earning degrees in Political Science, International Affairs, and Russian and Eastern European studies. During the 2016-2017 season, Katy served as the FSU World Affairs Program's (WAP) Director of Conferences and Logistics, Head Delegate, and beloved "WAP Mom" to all. Throughout her four years on the Florida State team, Katy has dedicated her time to mentoring new delegates and continuing to raise the bar for her fellow teammates. Her hard work and success will leave a tremendous legacy not only upon Florida State University and the World Affairs Program, but the entire Model UN circuit.
Corinne Riley
University of Chicago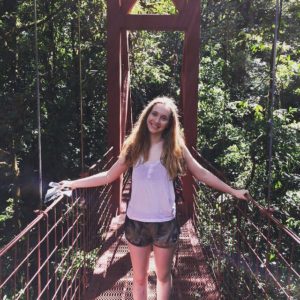 Corinne "Getchu A" Riley is a boss lady by any standards. As the Vice President of the UChicago Model UN team, she has competed on a range of committees, representing UK on the DISEC at HNMUN to channeling Stalin at UCBMUN. One of the most well liked delegates on the circuit, Corinne doesn't have a "low energy" mode. Her life is summed up by a litany of acronyms: MUN, IOP (Institute of Politics), KAT (Kappa Alpha Theta), JP (JP Morgan and Chase) and PMQ, with MUN occupying first place. Outside of MUN, Corinne spends her time insisting on double sided printing and recycling to save the environment, and will be working for JP Morgan this summer. In the coming school year, she will be President of UChicago's MUN Team.
Judson Rogers
University of California, Santa Cruz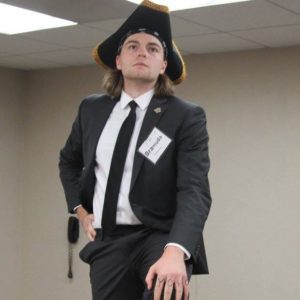 Judson Rogers has been called many things: a "dynamic and impressive delegate" by many, "handsome" by his mother, and "the wiliest varmint west of the Mississippi" by a ghost. A legend on the California circuit, he has recently helped build and lead UCSC's team as a junior transfer. This year, he exploded onto the national circuit as well, representing the Slugs for the first time at HNMUN and ChoMUN. Known for his unique blend of wit, charm, intellect, and dizzying creativity, any committee with him is sure to be a good time for it. Catch him in his final season on the circuit next year, running crisis and dropping the occasional freestyle rap.
Oksana Ryjouk
American University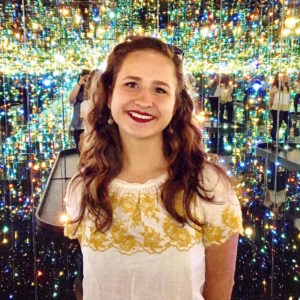 Oksana Ryjouk is a rising senior in American University's School of International Service. She has been one of the most seasoned delegates on the American University team, and arguably one of the most lively members of the collegiate circuit. All that know Oksana are aware of her grit and dedication; she never has backed away from a challenge. The greatest gift Oksana has been — both to American's team and to the circuit at large — is that she is the life of the party and intellectual engine of the committee. Her mentorship, training, and loyalty to the state of New Jersey has kept the American University team on their toes, and we look forward to seeing her continue to climb in 2018!
Chris Steadman
Old Dominion University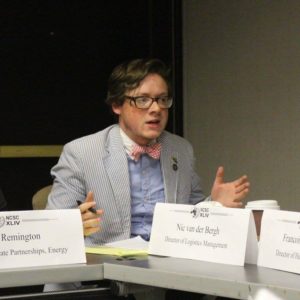 With his trademark bowties, big smile, and never ending supply of puns, graduating senior Chris Steadman will certainly be missed on the circuit. Serving multiple terms as both Old Dominion's Head Delegate and Secretary-General of ODUMUNC, Chris has left a lasting legacy on ODU's MUN program. Both the conference and the team have reached new heights in large part thanks to his determination and dedication to MUN. Beyond his skill as a delegate (and his often ridiculously insane crisis arcs), Chris earned the respect of many on the circuit him through his wit, charm, and gracious hospitality. He is loved almost as much by those that shared one committee room with him, as those who've spent many a social at his side. His classmates, teammates, and friends on the circuit all wish him the best of luck in his future endeavors!
Disha Subramaniam
University of California, Berkeley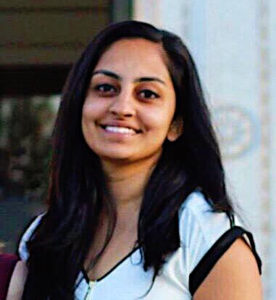 If one were to describe Disha Subramaniam in one word, it would be "empowered." A senior at University of California, Berkeley this year, Disha has shown her dedication to UCBMUN for four rewarding years, concluding her MUN career as the team's Head Delegate. A warm, loving leader, Disha is affectionately known as the Team Mom of UCBMUN. When Disha is not preparing for conferences, her door is always open to any team member who wants to try her world-famous chai. This year, Disha used her eight years of General Assembly experience to reinvigorate and expand Berkeley's GA/specialized body team. Thanks to her mentorship and guidance, Berkeley's GA/specialized body team has rapidly grown, with more delegates participating and winning awards in these committees than ever before. On the circuit, Disha is truly a delegate to be reckoned with, mastering and dominating both the East Coast and West Coast styles of GAs. She capped off her senior year with awards at every conference she attended – UPMUNC, TrojanMUN, HNMUN, AggieMUN, and LAMUN. A bright source of warmth and constant support at all hours of the day and night (and a master at puns), Disha will be very missed next year. Though it will be difficult, UCBMUN will "chai" to carry on without her.
Amanda Warren
University of Pennsylvania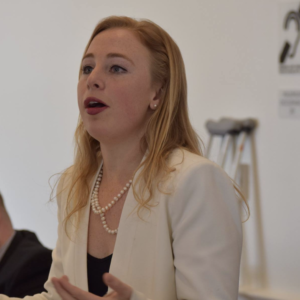 Amanda Warren is one of the most respected and loved member on the Penn team and the circuit as a whole. Amanda entered the Model UN scene as a freshman who had never competed before and has grown to become our strongest competitor with the highest point total and highest number of awards on the Penn team this year with awards at ChoMUN, HNMUN, NCSC and CMUNNY. On the Penn team, she is known as a mentor, a close friend and a role model. Her charming personality and sense of adventure allow her to effortlessly forge friendships and she has left a lasting impression on people from around the circuit (in more ways than one). She will continue to be an invaluable leader for the Penn team next year when she serves as the Chief-of-Staff of Intercol.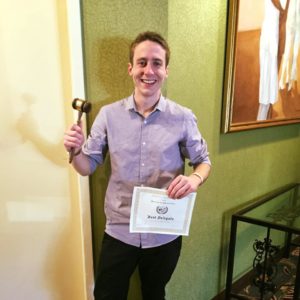 Clark Wintle
College of the Canyons
Clark Wintle is a rising star on the Model United Nations west coast circuit. After starting his MUN career in 2015, Clark has collected four gavels and a slew of other awards at the most competitive conferences the west has to offer. What makes Clark truly unique is how he masterfully navigates specialized committees, making him a well know and truly feared delegate on the circuit. He is one of the most well-respected members of COC's MUN team and has a become a benchmark for all delegates that come after him to strive for.