"You can never be overdressed or overeducated" – Oscar Wilde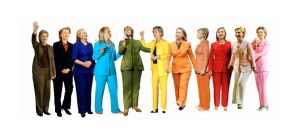 Deciding what to wear to a Model United Nations conference can be stressful for even the most seasoned delegates. Your outfit is more than just a fashion statement, it is a way to present yourself to other delegates as an organized, well prepared, and professional member of committee. While content of debate is obviously important, your ideas will go a lot further in committee if you up your presentation game. From bad weather to bad hair days, a myriad of problems and circumstances can make choosing the perfect outfit seem impossible but fear not- we're here to help!
What is Western Business Attire?
This question is one that stumps delegates from Illinois to Ireland. Western Business Attire for women is more than just pantsuits, below is a brief set of rules to help you easily execute WBA from head to toe.
Makeup: Keep it simple and professional. Neutral colors such as tan and beige are usually good. To add some flare many women like doing a statement lip with a brighter shade of red. WARNING: More makeup means more maintenance, a fresh, clean look will allow you to focus more on committee instead of worrying if your mascara is running.
Tops: Collared button downs are always a safe bet. These can be in nearly any color or material and are almost always tasteful. If you want to mix it up, just make sure that your blouse is more formal than a cotton tee-shirt and avoid low necklines and sheer material. No matter what kind of top you're wearing, be sure to pair it with blazer or sweater.  Typically, blazers are considered more formal and should be worn for opening and closing ceremonies. However, cardigans are acceptable for most committee sessions.
Skirts and dresses: Deciding on an appropriate yet stylish skirt or dress can be tricky. An easy guideline to ensure professionalism is The Fingertip Rule. Stand up straight with your arms fully extended at your side, if your hemline reaches below your fingertips the skirt or dress is probably appropriate for committee. During the winter months tights or stockings are preferred for business attire. If you choose to wear pants just make sure they aren't jeans or leggings.
Shoes: Footwear is often one of the most difficult aspects of WBA. The deciding factor for choosing shoes should be their level of comfort. Having to walk around a conference in toe-pinching shoes or teetering around in six inch heels can spoil the whole day. There are plenty of comfortable options besides those tempting stilettos that you saw at the department store. Ballet flats and kitten-heels can be just as professional and much easier to walk in than many wedges, pumps, and other footwear often worn to MUN conferences.
Your wardrobe can be a way to express yourself and have fun in MUN. Being comfortable in your clothes can help boost your confidence and establish yourself as a young professional ready to tackle any challenge that may come up in committee. If you're still having trouble with WBA, leave your questions in the comments below!