Over 2,600 delegates from Chicago, the Midwest, and China attended the silver anniversary of the Model United Nations of the University of Chicago Conference (MUNUC) at the Palmer House from February 7-10, 2013.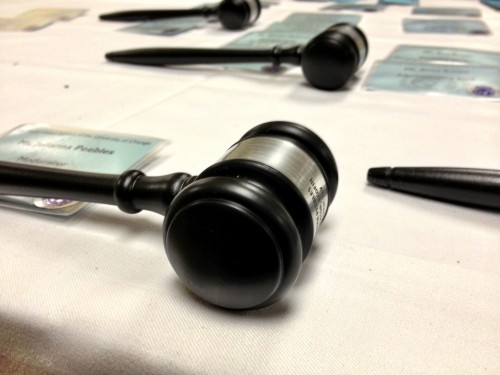 John Boyer, Dean of the College of the University of Chicago, welcomed delegates and advisors to the conference and the city of Chicago. Maureen McLaughlin, Director of International Affairs at the US Department of Education, opened the conference as the keynote speaker and spoke about the importance of 21st century skills.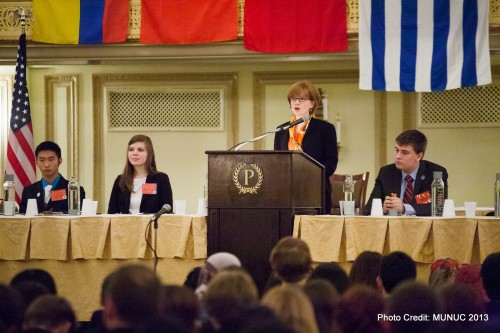 Secretary-General Gabriel Panek and his Secretariat managed over 185 University of Chicago students to organize 26 committees. In addition to traditional GA simulations of DISEC, SOCHUM, ECOFIN, and Legal, the 1971 Historical GA discussed "Representation of China within the United Nations" and the historic convention on the "Elimination of all forms of Racial and Ethnic Discrimination."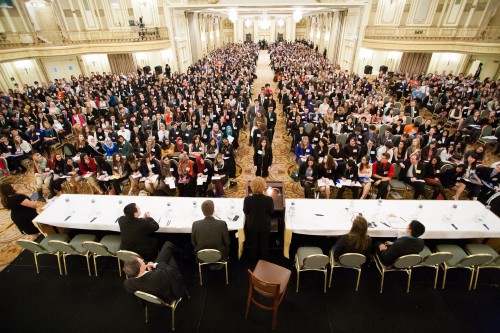 MUN all-star Mark Mahvi headed up a simulation of the 1991 European Council Summit at Maasricht, which established the European Union. There was also a simulation of the US Bureau of Alcohol, Tobacco, Firearms, and Explosives, which is not commonly seen at MUN conferences. And MUNUC featured national cabinet simulations of Brazil, Egypt, and North Korea after the death of Kim Jong-Il in December 2011.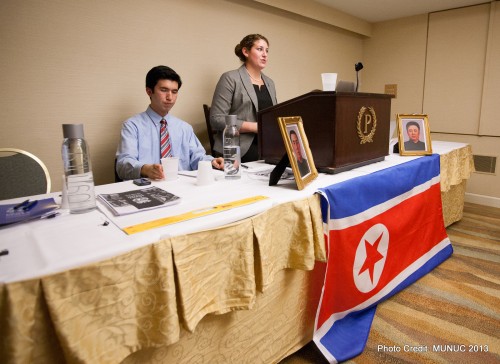 MUNUC prides itself on having a more educational focus and downplays the awards. For that reason, the conference does not offer delegation awards or a Best Delegate award. American Heritage School, Liberty Public Schools, and Illinois Math and Science received the greatest number of awards at the conference.
Other strong performers included Cranbrook Kingswood Upper School, Culver Academy, Deerfield High School, Elmont Memorial High School, and Glenbrook South High School.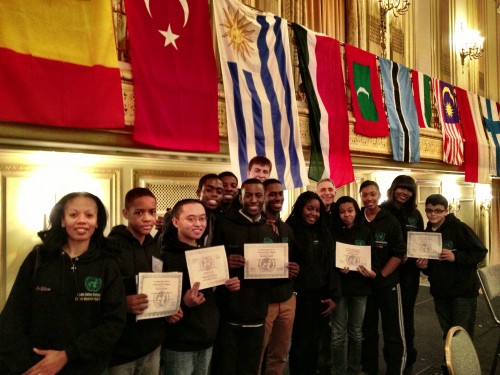 Thank you to Gabe and the MUNUC Secretariat for inviting me to the conference! Congratulations to all delegates, advisors, and staff on a successful conference!
Check out pictures of the conference on the Best Delegate Facebook Album.