Hello and welcome back to the Best Delegate Community!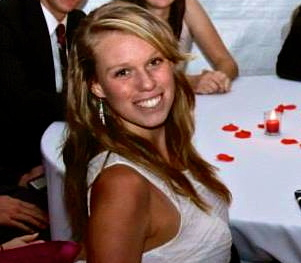 My name is Ellen Perfect and I am proud to serve as Best Delegate's new Global Media Secretary-General. Before I discuss this year's media team and our goals, I'd like to give the community a short introduction to myself.
I have worked with Best Delegate for close to two years now, previously serving as the Media Associate for the US Northwest and the Media Manager for the US West, Midwest, and South. I have also worked with Best Delegate's summer programs at Georgetown and Berkeley the past two summers. While my Model UN journey began in California's beautiful Bay Area, I have now attended conferences of all types and sizes at both the high school and collegiate level. I have six years of Model UN experience, spanning my time as Head Delegate of my high school's program to my current role as a member of Claremont McKenna's top-ranked  travel team. I now serve as the Under-Secretary-General of Specialized Bodies and Crisis for the McKennaMUN high school conference.
As Media Secretary-General, my concern is the entire Model UN community and this semester, I will be partnering with the regional Under-Secretary-Generals and Chairs to respond to the needs and feedback of our readers. This year, Best Delegate has renewed its commitment to providing high-quality learning materials and serving as a connection point for global MUN students. To this end, each of the chairs will work to tailor content to their region of focus to ensure that each of you receives the content that is most relevant to your needs. My personal goal this year is to connect our readers directly with the Best Delegate staff through an increased team membership with smaller regional responsibilities, more coverage for our international readers, and more regular and efficient social media and email response rates.
As we kick off our new media term, our staff is excited to hear from you, our readers, about what you would like to see from your regional chairs. If you would like more information about goals for your region, are interested in suggesting an article topic, or have any other feedback or questions, I encourage you to contact our team at media@nullbestdelegate.com.
Remember to check the website for introductions from your region's chairs, and good luck to all of you kicking off your first club meetings! To start the year off strong, check out our articles on running your first meeting, recruiting strong members, and building your team's conference itinerary.
Ellen Perfect
Best Delegate Media SG