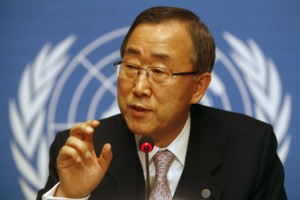 Today is the launch of the Best Delegate database of Model United Nations conferences! It's a lot more global and comprehensive than the one we had for the current school year, and we hope you will find this resource valuable in finding and selecting conferences to attend. If you are new to MUN, you can read about our tips to choosing conferences. If you are already familiar with the circuits, make sure to check back tomorrow for our analysis of the calendar and market trends. This database will be updated weekly and conferences may submit updated dates and information here.
The actual database is under the "Conferences" page (bookmark or check back on that page frequently), but we've provided quick links for you here:
High School Conferences:
North America | Europe | Asia Pacific | Latin America | Middle East | Africa
College Conferences:
North America | Europe | Asia Pacific | Latin America, Middle East, and Africa
Middle School and Elementary School Conferences:
Global
You can use the quick links above to find conferences faster – conferences are grouped by academic level and by cultural geography and then sorted by date for the 2011-12 academic calendar starting in September 2011. Conferences with their updated dates will have them listed; conferences that have not announced updated dates are listed alphabetically with the month that they last hosted their conference in 2010-11.  You can also use Control+F on your keyboard to search by keyword (e.g. conference name, state, city, or country) once you're at the actual Conferences page.
The Best Delegate World Tour will be announced over the summer. Conferences can propose for us to visit their conference by filling our this form. Check back to see which conferences we will be featuring in 2011-12!