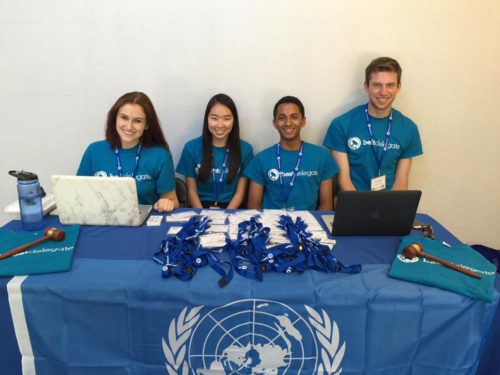 Best Delegate is currently recruiting for its 2016-2017 staff! There are currently positions available in three departments: the Global Media Team, the Marketing Team, and the Product Development Team.
The Global Media Team is the team behind running BestDelegate.com, the world's leading Model UN resource website. The team produces articles that provide the global readership with the latest strategies and tips, community and conference news, and MUN Institute alumni features. This team is ideal for those who want to be part of the hub of the global MUN community, work with a team of MUN leaders from around the world, and give back their knowledge to the next generation of MUN readers.
The Marketing Team has a few positions that are ideal for with prior Best Delegate experience who want to help spread awareness of Best Delegate products and services. The Product Development Team has a few positions that are ideal for those with strong curriculum-writing backgrounds to turn their knowledge into products and services that can be used by the MUN community.