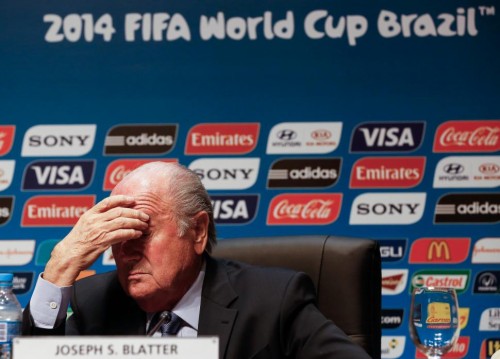 The International Federation of Association Football (FIFA) is the gatekeeper and arbiter of international football (soccer), responsible for organizing the international tournaments that we know, love, and anxiously await every 4 years. Established in 1904, FIFA has helped make the game into the global sport that it is today. Recently, however, FIFA has come under intense criticism for many of its practices, such as:
Complaints that FIFA strong-arms host countries into adopting unfavorable laws, such as forcing Brazil to allow alcohol into their World Cup stadiums
Allegations that FIFA has been levying unfair costs and burdens on national associations to host the World Cup, while taking most of the profits from the tournaments for their own organization
Accusations of fraud and bribery in determining World Cup host countries, most recently with Qatar's selection to host World Cup 22
With all of this controversy, we feel it's time to bring some MUN problem-solving to the topic of international Football.
For this competition, please submit a position paper (as yourself) highlighting the background and potential solutions for FIFA Reform. Please be sure to define what role you think FIFA should play in international soccer, and also how they can best play that role while respecting member associations. Submissions should be 1 page, single space, with 12pt Times New Roman Font, and submitted to Erik@nullBestDelegate.com by 11:59PM EST on July 13 (the night of the World Cup Final!). The winner will receive a Best Delegate T-Shirt, a Certificate of Recognition, and will be recognized on BestDelegate.com. Please be advised that all submissions may become public. Any questions can be sent to Erik@nullBestDelegate.com.  All high school and university students are welcome to participate!