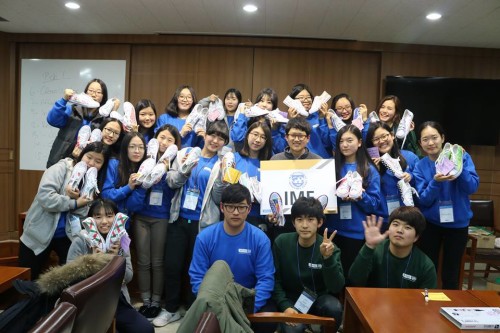 A wave of blue sweatshirts crashes into the classroom. Like most middle schoolers, the delegates of the 6th WFUNA Korea Camp were loud, giggly, and filled with energy.  The camp, held at the Kyung Hee University Graduate Institute of Peace Studies, hosted 80 students in Elementary, Middle, and High School coming together to practice English, learn about the United Nations, and participate in their first Model United Nations conference using UN4MUN procedure.
The Students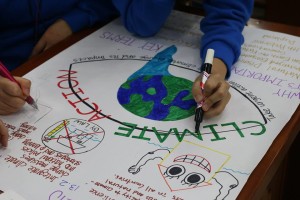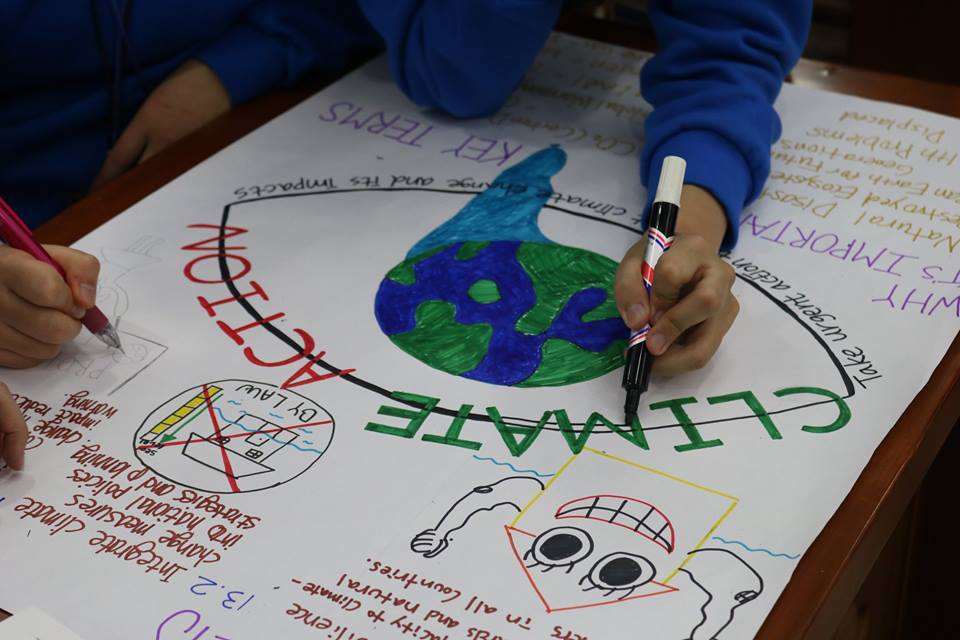 Korean classroom culture is vastly different from that of America. The most striking difference was the intense competition and pride that was pretty much standard amongst students as young as the third grade. If delegates didn't raise their hands in class, it was because they were extremely hesitant to open themselves up to embarrassment from a wrong answer.
In just one week students from the third grade to their last year of high school came together to learn public speaking, research skills, UN studies, and competed in a two day Model United Nations conference. And all of this was in English- the second (or third) language of all the students. The first four days of the conference were devoted to students learning invaluable MUN skills. In a country home to the current Secretary-General of the United Nations, students were eager to learn about the UN and Sustainable Development, and were able to use that knowledge to practice delivering speeches and finding solutions to the world's biggest problems.  
The Staff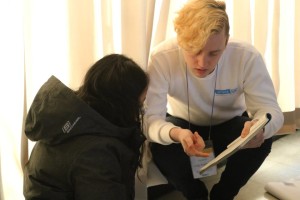 The trainers at the camp were a host of university students from around the world, including some of the top MUNers from their respective circuits in Europe, North America, and Korea. WIMUN staffers, top collegiate competitors , and former Diplomacy Fellows from 8 different countries were among the ranks of the Best Delegate staff this year. In few other places will you find a group of nearly 20 college students and recent graduates with this much passion and enthusiasm for teaching Model United Nations.
The Model UN Conference
After four days of intense lessons and activities about the UN, students geared up for the first ever Model UN conference. Chairs, elected from their class, gaveled in their committee session for their fellow students. Delegates began by delivering their speeches to the committee, demonstrating their improvement in English, their new knowledge abotu the UN, and their well-practiced public speaking style to the rest of their class. After hours of intense negotiation and line-by-line review, the resolutions were all adopted by consensus both in committee and in the closing plenary session, under the guidance of their elected President of the General Assembly. Once all resolutions were adopted, the closing gavel marked the end of the 6th annual WFUNA Youth Camp and the completion of an exciting week for all the students, trainers, and mentors lucky enough to be there.