This guest article was written by Nickolas Harris, an MUN advisor at Esculea Internacional Sampedrana in San Pedro Sula, Honduras
Best Delegate came to San Pedro Sula last month to help our students improve their hard and soft Model United Nations skills. The visit to Escuela Internacional Sampedrana (EIS) was Kevin and Ryan's second, and it was a great pleasure to host them again.
Since their first visit in September of 2012, our MUN club has grown from 25-30 delegates to 80 delegates. We've transformed from a team winning few awards to the team winning the most domestic awards in Honduras at the 2012-2013 national conference. There have been various internal policy changes which helped move the club forward, however a major part of our growth the past 13 months can be attributed to the workshops held by Best Delegate.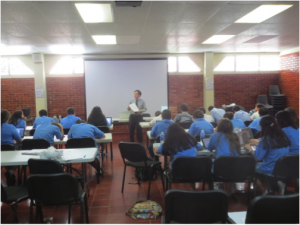 When I was first introduced to Best Delegate, I was still in my second year advising for EIS's Model UN club, and I was in much need for greater knowledge that would help me guide the team forward. I had bought and read every book relating to MUN during the summer of 2012, yet I did not feel completely prepared.
Despite its incredible growth at the international and domestic level, Model United Nations books are limited to 6-7 choices. The majority tend to be more about the United Nations itself than Model United Nations simulations. Unlike history, biology or chemistry, there is no way to major in MUN, nor are there professors who specialize in the subject. In that sense, it has been an incredible experience to be able to work with Ryan and Kevin, who are the two closest people right now to being considered "professors" in this field.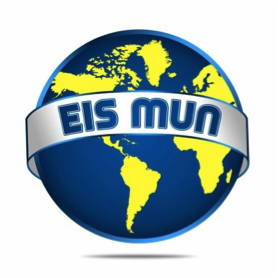 With Kevin and Ryan's coaching, our delegates were able to acquire and improve their hard skills such as resolution writing, position paper writing and parliamentary procedure, as well as their soft skills such as public speaking and negotiation tactics. Although the training was for only a week, the amount of information students and advisors were able to gain during this period was massive.
It was incredibly inspiring for our students to see individuals like Ryan and Kevin, who were top tier MUN delegates themselves, show us firsthand how a "Best Delegate" would speak in public or how a "Best Delegate" would write a resolution. Although I am still in my third year,  I hope to utilize my training experience with Best Delegate to as an MUN club advisor for decades to come.