Nearly 1,400 delegates attended the thirteenth annual session of the Boston Invitational Model United Nations Conference (BosMUN) hosted by the International Affairs Association of Boston University at the Boston Park Plaza from February 21-23, 2014.
Over 75 schools were in attendance, many from Greater Boston and the New England area. Schools also flew in from New Jersey, Florida, Texas, Illinois, and Minnesota. Several schools came from as far away as Honduras and Nicaragua.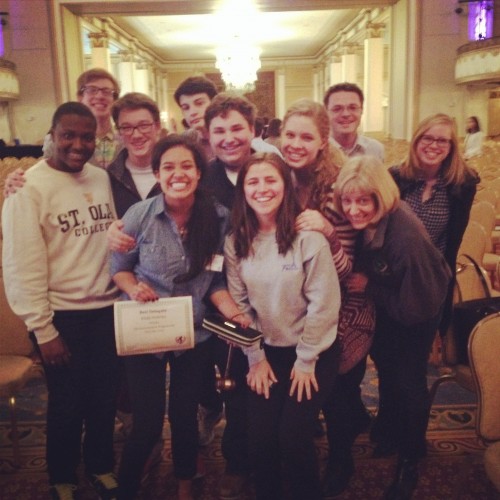 Secretary-General Dustin Vandenberg led a staff of over 100 Boston University students to organize the thirteenth annual BosMUN. After closing ceremonies, I asked Dustin what he hoped delegates learned from the conference:
"Model UN combines things I love: international relations, public speaking, management, meeting new people, and being able to lead.

I hope more than anything that delegates learned a renewed sense of confidence in themselves about getting up in front of a group of people, talking about controversial ideas, and being able to negotiate and compromise."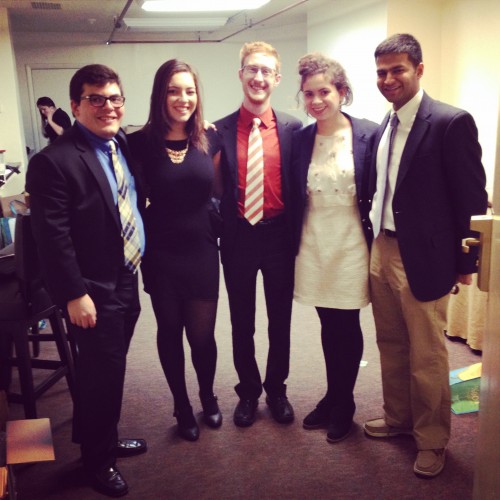 BosMUN's conference charity was the Cystic Fibrosis Foundation. Affecting more than 30,000 people in the United States and 70,000 people worldwide, cystic fibrosis is a genetic disease that clogs the lungs, obstructs the pancreas, and leads to life-threatening infections.
In his opening ceremonies speech, Dustin shared that his sister had died because of cystic fibrosis. Throughout the conference, each committee raised funds to support the work of the Cystic Fibrosis Foundation and its Great Strides campaign. By the end of weekend, BosMUN had raised $2,400 to find a cure for cystic fibrosis.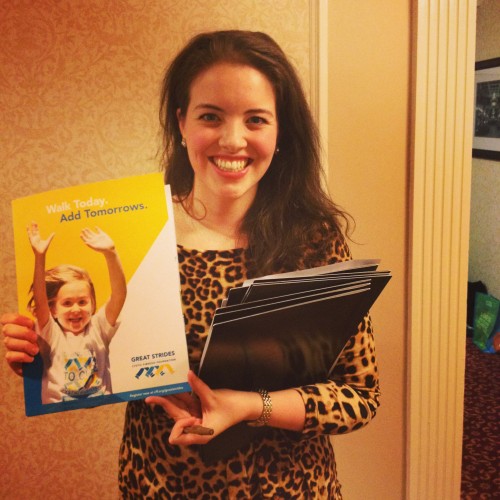 BosMUN featured 28 committees covering a range of topics as well as points in history. Several committees addressed the Israeli-Palestinian conflict, including a 1947 Question of Palestine committee and a 1982 Israel-Palestine JCC. A third of the committees were historical simulations, including 1973 Pinochet's Cabinet, 1968 Democratic National Convention, and 1948 Communist Party of Czechoslovakia.
The delegation awards went to:
Best Large Delegation: Phillips Academy Andover (Massachusetts)
Best Small Delegation: University of Chicago Laboratory School (Illinois)
Outstanding Large Delegation: Cape Coral High School (Florida)
Outstanding Small Delegation: Al-Ghazaly School (New Jersey)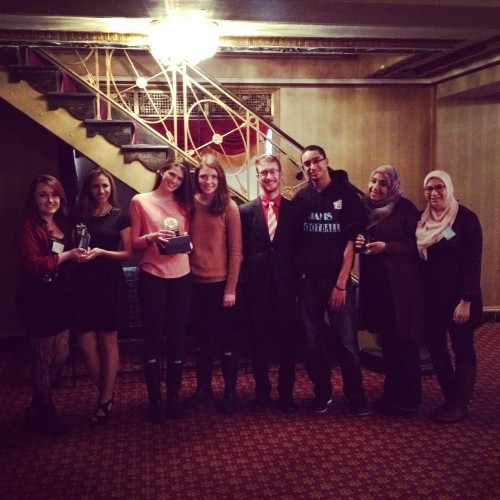 Congratulations to all delegates, advisors, and staff on a successful BosMUN! And thank you to Dustin for having me visit!
Visit our Facebook page for more pictures of the conference!