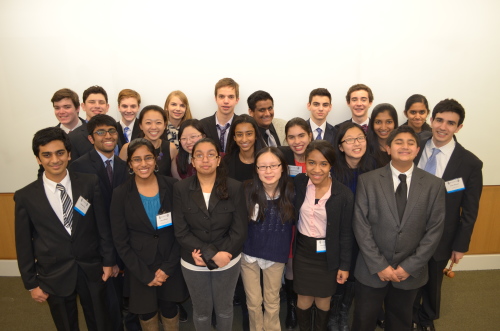 On Saturday, January 31, and Saturday, February 1, 2015, more than 250 middle school students, some traveling from as far away as Georgia and Ecuador, braved freezing temperatures to attend Boston University Academy's third annual Model United Nations conference, affectionately known as BUAMUN.
The weekend kicked off with opening remarks from Ryan Villanueva of Best Delegate and Charles Dunbar of Boston University's Department of International Relations. Professor Dunbar, who has served as a UN Special Representative in Western Sahara, shared his perspective on the region's situation, a topic of particular interest to delegates participating in BUAMUN's triple joint crisis simulation of Morocco, Algeria, and Western Sahara.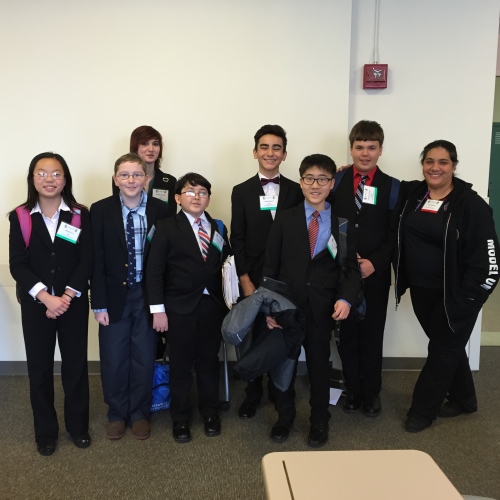 More than 50 student staffers from BU Academy ran eleven committees, simulating everything from UN bodies to specialized agencies like INTERPOL to historical events like the Cuban Missile Crisis. The delegates, both newcomers to Model UN and experienced participants alike, discussed complex issues like the recent Ebola outbreak and the rise of the Bolshevik party in the early 20th century.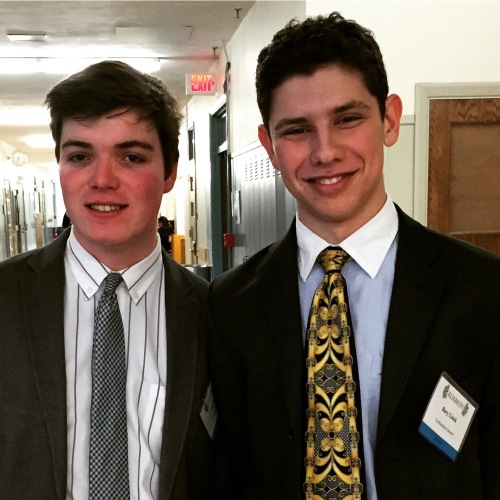 This guest post was written by Katy Brown, BUAMUN Director-General. Thank you Katy, Joe, and Bary for having me visit and speak, and congratulations to all delegates, advisors, and staff on a wonderful conference!