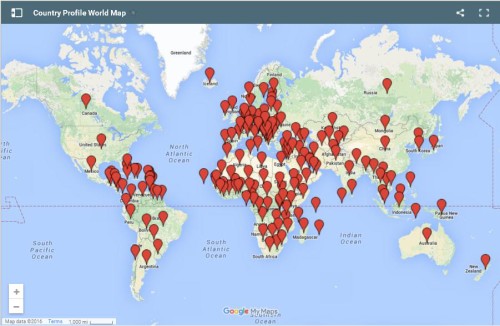 The internet is full of resources for Model UN delegates to research their country and policy before a conference. The only problem: How do you find them? With 193 Member States and myriad sources of information, it can be challenging to consistently find credible and useful sources. That's why we've done the hard work for you- with our new Country Profile and Policy Map, you can find critical information on your country from some of the best sources available, including:
The CIA World Factbook– Looking for data about your country's geography, its economy, its government, its population, or anything else? They've got you covered.
UN Member States on the Record- Want to find what your country has said at the UN about your topic? This is the resource that real diplomats use, and now you can too!
Your country's official government website, UN Mission, historical timeline, and more!
Click here to check out our newest research resource for MUNers of all levels. You can also find this page under the "Resources" tab from anywhere on our website. Happy researching!