Guest post written by Siddharth Hariharan, Secretary-General of CWRU's Model UN team
On March 7th and 8th, 2017, nearly 500 high school students gathered at the Cleveland Council on World Affairs' (CCWA) inaugural Cleveland Spring Conference at Case Western Reserve University (CWRU).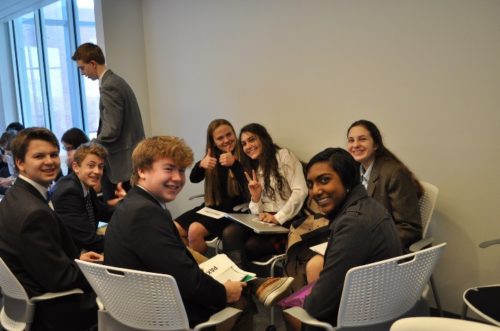 The opening ceremony was kicked-off by the CCWA's Charles Polinko, who welcomed delegates to the conference. CWRU's president Barbara Snyder followed his remarks and then our keynote speaker, Jillian Wolstein and Patti Davis, from a Cleveland based non-profit H.E.L.P. Malawi spoke to the delegates. Both keynote speakers delivered moving speeches about their journeys and about the importance of education for all. Finally, the podium was given to CWRU Model UN's Secretary-General, Siddharth Hariharan, who declared the conference to be opened with a bang of a gavel.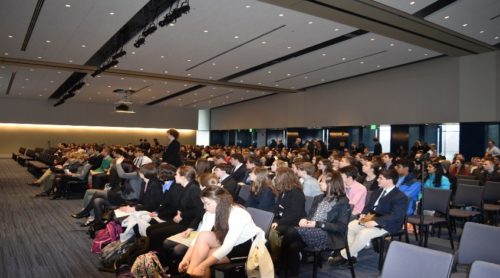 Over the two days, delegates from all over Northeast Ohio participated in 8 committees addressing a range of topics such as fighting terrorism in DISEC, promoting education for refugees in the UNHCR, and discussing marine debris in the Environmental Programme. Delegates in every committee engaged in thoughtful debate on their topics as they collaborated to create solutions and craft resolutions. Between interruptions from some "guest speakers" who spurred debate, students from the 8th grade to seniors all took turns addressing their respective assemblies with vigor.
In the UN Security Council committee, many delegates were thrown a curveball by CWRU Model UN staff when they found out it was a crisis committee, a rarity for many schools on the local Ohio circuit. The delegates handled the adjustment well as they scribbled notes and directives down to solve ever-escalating issues in North Korea, East Africa, and Venezuela. At the end of the last day, delegates were not ready to see it end and had nothing but good things to say of the committee and staff. Crisis will certainly be a staple of the conference for many local schools in the years to come and will hopefully continue to grow.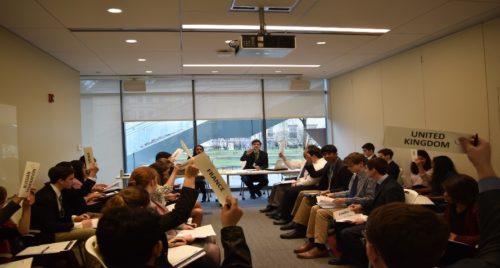 On the afternoon of the 8th, students once again filled the University Center ballroom for the closing ceremony, where committee chairs and staff handed out awards and took pictures with the winners. Finally, the Secretary-General took the stage one last time and brought the conference to a close.