I'm here for day 2 of the Columbia Model United Nations Conference and Exposition (CMUNCE). I had a chance to interview a few students from Alghazaly High School in New Jersey and the Convent of the Sacred Heart in New York City about their favorite part of the conference so far.
CMUNCE started selling roses today. The dashing Wendy (from the Ross School in Long Island) already got a few.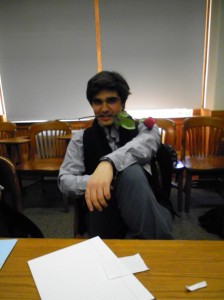 And wigs are back in style in this historical simulation of British admirals.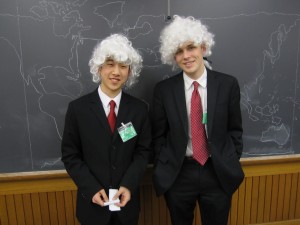 Check back for more CMUNCE coverage!