There are three high school conferences taking place this weekend: the Princeton Model United Nations Conference (PMUNC), the Regional High School Model United Nations conference (RHSMUN) hosted by IMUNA, and the Los Angeles Inivtational Model United Nations conference (LAIMUN) hosted by Mira Costa High School.
Princeton Model United Nations Conference (PMUNC)

Princeton will be hosting roughly 1,100 delegates its high school conference, PMUNC, this weekend in Princeton, New Jersey. Besides its committees, the conference also has an Essay Contest on the topic "How do you define the role of the United Nations Security Council in the 21st century? What reforms – if any – should be undertaken in order to help fulfill this purpose more effectively?" Secretary-General Tiffania Willetts will be leading a team of 130 staffers from over 35 countries.
Regional High School Model United Nations (RHSMUN)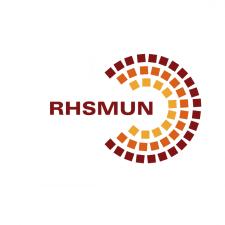 The International Model United Nations Association (IMUNA) will be hosting its second of its three conferences this year with RHSMUN in Salt Lake City, Utah.  The conference focuses on "Education through Simulation" and year's conference lineup offers a diverse set of eight traditional UN committees including the World Bank, ICJ, NGO Forum, and a 1978 Historical Security Council. The conference is well-attended by schools throughout the western United States including several California powerhouses. It has also historically drawn staffers from throughout the western United States, but this year we see staffers coming from East Coast schools such as Harvard, Yale, U.Penn, Duke, American, and Florida Atlantic to compliment the staffers from Colorado, Utah, Rice, Colorado State, Chapman, and more. The Secretary-General this year is Aaron Bothner from the University of Pennsylvania.
Mira Costa High School's Los Angeles Invitational Model United Nations conference (LAIMUN)

California powerhouse Mira Costa High School takes a break from the competition after winning Best Delegation at the UCLA and Edison High MUN conferences earlier this year by hosting their sixteenth annual novice conference, LAIMUN, in Manhattan Beach, California. Roughly 735 students from eighteen schools are expected to attend and will participate in 15 traditional UN committees. After hosting this conference, Mira Costa will travel to compete with the best around the country at the University of Chicago's MUNUC, University of California Berkeley's BMUN, and the NHSMUN Conference in New York. The advisor is Bob Timberlake.
**
Are you attending any of these conferences? Email us at ryan@nullbestdelegate.com know if you'd like to submit a recap, photos, or awards announcements from the conferences!