This is a guest post contributed by Yashvi Gattani, CIAC VII Director of Outreach.
This year, the Cornell International Affairs Conference VII hosted a record of 160 delegates from 15 different colleges around the US and abroad this past weekend of November 3-6, 2016. This is the biggest CIAC to date with 9 committees, held at Cornell's campus in Ithaca, New York with the beautiful fall weather.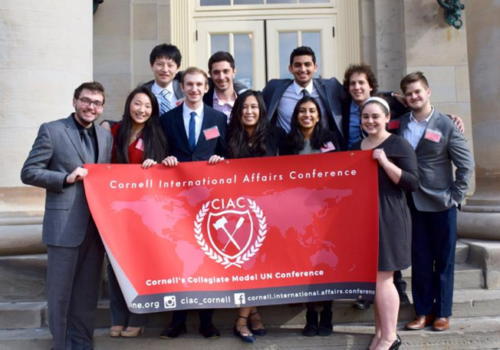 A unique feature of CIAC is the Triple Crisis Committees. In this CIAC, we had Colombian Cartels of the DEA, Cali, and Medellin Cartels. They faced incredible odds in order to defeat the cartels, cocaine, communist insurrection, and general chaos in Colombia. The DEA generously brought liberal democracy to Colombia, taking land, and raiding lands where necessary, in order to release Colombia from it's toxic hold of the Medellin and Cali Cartels.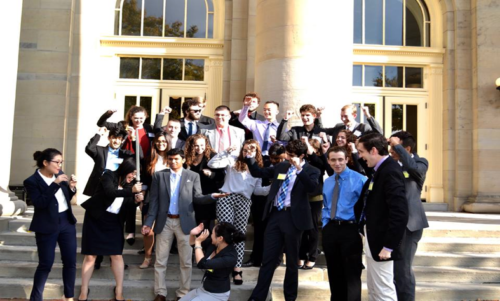 Another exciting committee was the Motion Pictures Association of America, which became the largest crisis committee ever in CIAC history by the end of the weekend. While walking into the conference rooms on the red carpet and being followed by paparazzi, our directors, actors and actresses take strong responsibility in the future of our movie industry in increasing diversity and resurrection against online streaming services. With upcoming new streaming service NetPrime, delegates actively found ways including finding the spies, collaboration with NetPrime, to improve our industry.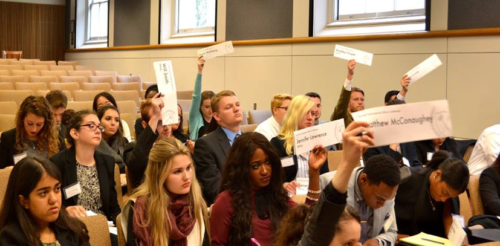 Outside of the committee room, our weekend comprised of fun-filled social events for our delegates. A Lounge night was a huge dance party in downtown Ithaca. On Saturday night, delegates were able to indulge in Karaoke night at K-House. For the first time, we introduced a CIAC geo-filter so that delegates could sing and snap at the same time, as well as snap during the entire weekend!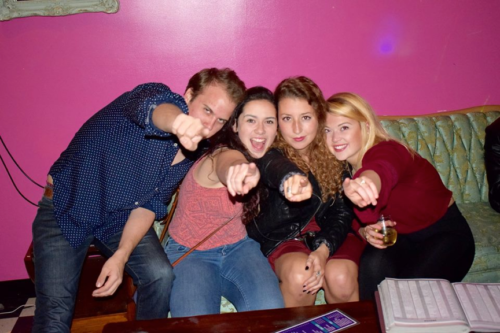 Congratulations to the winners of our delegation awards:
Best Delegation – Ithaca College
Outstanding Delegation – Seton Hall
This was by far our most successful CIAC yet, and the entire Cornell Model United Nations team can't wait to invite colleges back to Ithaca next fall for CIAC VIII!