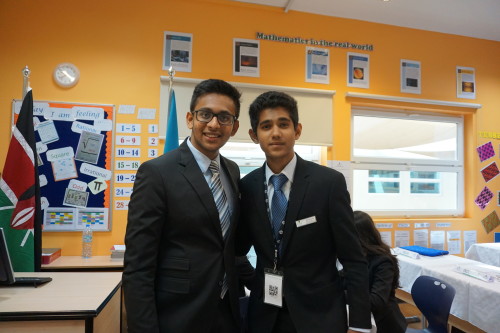 Dubai International Academy Model United Nations (DIAMUN) is an annual MUN conference in Dubai, United Arab Emirates. DIAMUN was founded by Poonam Bhojani, the CEO of Innoventures Education. The 8th Annual DIAMUN had over 42 schools and 800 delegates attend on March 16th to 19th, 2016.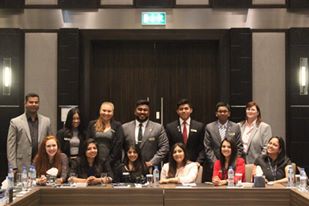 DIAMUN 2016's theme was Women and Development, the theme was chosen in order to distinguish DIAMUN from other MiddleEastern MUN conferences.
Specifically, DIAMUN's secretariat's team consisted of 4 male and 6 female leaders for an almost equal ratio according to Deputy Secretary-General Divij Bindal. In addition, the opening ceremony was conducted at American University of Dubai where the keynote speaker was Mr. Lawrence Chickering, the founder of Educate Girls Globally (EGG).
With this in mind, the Special Conference topics revolved around equal access to education and increasing job opportunities for women in the MENA region. This is clearly evidenced in committees such as the World Economic Forum and the League of Arab States, which discussed on women empowerment as a catalyst for socio-economic development and measures to attain women's involvement and representation in politics and management levels throughout the Arab League states respectively.
In addition,the latest committees included SPCA (Special Conference in Arabic), Approval Panel (APQ), and Youth Assembly. All of which facilitated debate sessio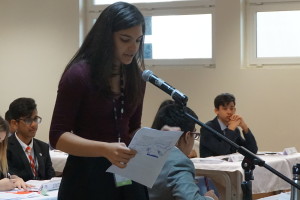 ns on gender empowerment topics such as "Understanding the challenges faced by women in refugee camps" and "Action Paper on Achieving Gender Equality in the MENA Region."
President of the General Assembly Suhail Mayor reported "The SPCA was created to connect with our roots in the UAE, specifically, a committee dealing with gender empowerment and understanding localized issues in the MENA region."
Overall, the 8th DIAMUN inspired numerous delegates around the world to not only enjoy debating but to also advocate for gender equality.