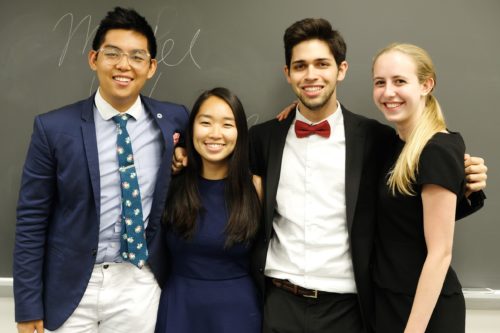 Spend the summer doing what you love most – Model United Nations!
Best Delegate is searching for top university students to serve as Diplomacy Fellows, English Exchange Fellows, and Residential Counselors this summer at the Model United Nations Institute (MUNI). In order to help prepare fellows for the summer, they will receive expert training from Best Delegate staff. Following their training, fellows will travel across the United States teaching at MUNI locations from June 10 – August 4, 2018.
This opportunity will provide fellows the chance to grow personally and professionally as they combine their passion for Model UN with their professional goals. In addition, all staff will receive a competitive stipend with housing, meals, and transportation between locations provided.
If you're interested, make sure to read the descriptions here and apply by January 22!