This recap has been provided by Ray Li, Director-General of Duke International Security Conference (DISCon)
The Duke International Relations Association (DIRA) hosted the Duke International Security Conference (DISCon) on the weekend of November 16th-18th in lovely Durham, North Carolina. DISCon is unique in that it is an 11 way joint crisis conference that pits country committees and non state actors against each other in order to explore how competing strategic interests of existing and emerging powers create conflict, and how policy can be constructed to mitigate these tensions. The conference is executed with cutting edge crisis simulation technology, specifically our online crisis interface, multimedia integration, and inclusion of real-time Google Maps updates.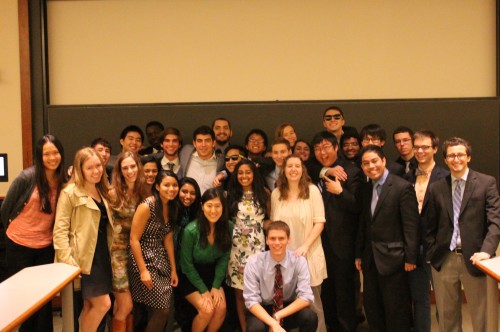 A record number of delegates attended this year's DISCon, with delegations from the University of Pennsylvania, Emory, Tulane, Elon, the University of Pittsburgh, the University of North Carolina, Pennsylvania State University, Northwestern, Virginia Tech, and William and Mary. This year's crisis theme was  "Central Asia and the Energy Challenge: Overcoming the Natural Resource Curse." The delegates explored how resource dynamics and increasing wealth in Central Asia affect regional and domestic politics in the context of pre-existing issues of ethnic heterogeneity and inequitable power dynamics. All delegates did a fantastic job of tackling the fast paced crises that our staff threw at them from negotiating pipeline deals with the Shell or Exxon Mobil committees to establishing multinational water treaties.
Delegation Awards
Best Delegation: University of Pennsylvania
Outstanding Delegation: Tulane University
We hope all delegates enjoyed the crisis simulation, the social event at the infamous Shooters Saloon (we hope you rode the mechanical bull or danced in the cage), and the beautiful campus of Duke University.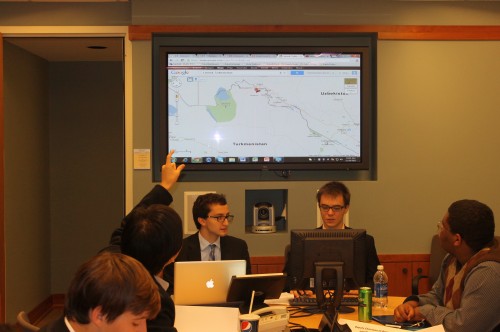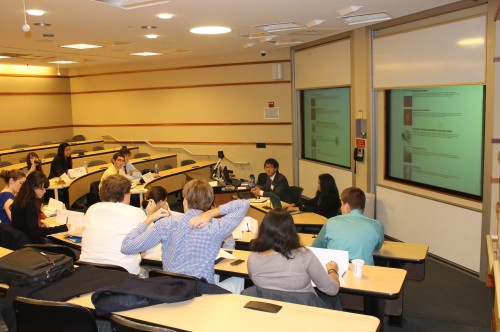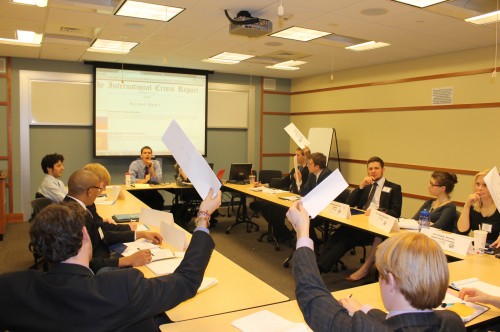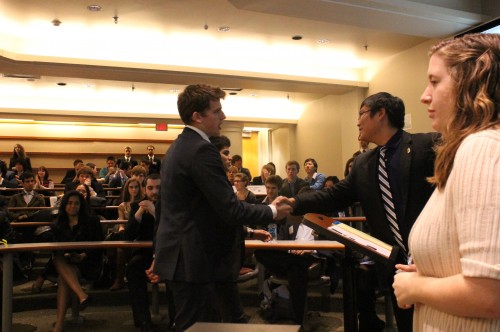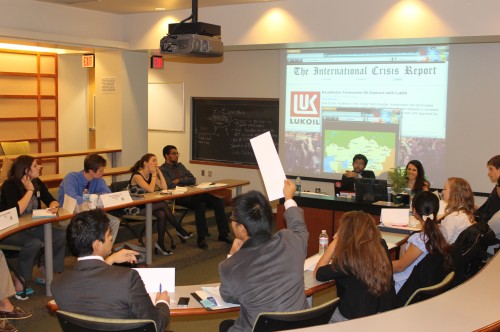 If you are interested in coming to DISCon 2013 please email ray.li@nullduke.edu to be added to next year's mailing list and visit our website at www.discon.org