This year, the Duke University Model United Nations Conference (DUMUNC) hosted over 500 delegates from 25 schools from across the Atlantic Coast for its thirty-second annual conference. In its first year in downtown Durham, NC, at the Durham Convention Center,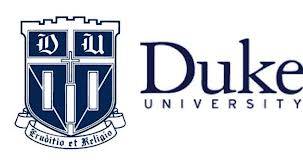 DUMUNC offered three general assemblies, two smaller assemblies, three specialized crisis committees, and a three-committee joint crisis. Topics ranged from a discussion of climate change in the Bilderberg Group to a Mali midnight crisis in the Security Council, and each committee was distinguished by the high quality of dais staff and crisis planning that DUMUNC has become known for.
DUMUNC was incredibly honored this year to welcome Julie Ruterbories, the Diplomat-in-Residence for the Southeast, as the keynote speaker for this year's opening ceremonies. Ms. Ruterbories has served this country all across Western Europe and Central Asia, most recently as Consul General in Amsterdam. Ms. Ruterbories spoke about her long career in the Foreign Service, and highlighted how she was one of the first representatives of the United States to enter Kyrgyztan after its independence from the Soviet Union.
The weekend was one of rigorous, stimulating, and productive debate. Delegates negotiated furiously over a fractured North Korea in the wake of Kim Jong-Un's death, rewrote history after September 11th in President Bush's cabinet, and enacted sweeping reforms of insect-borne illness and early education policy in the WHO and UNICEF, among many other exciting resolutions and crises.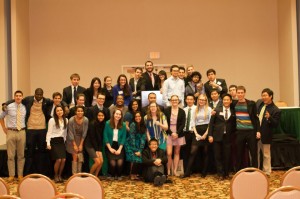 The DUMUNC Secretariat would like to thank here all the staff who made the conference possible with their dedication and work, as well as the delegates and advisors who made it such a dynamic and exciting experience. One advisor called it "the best organized and executed" conference he had been to in twelve years of MUN, and DUMUNC's culture of quality assurance and improvement will make next year even better.
Best Delegation: Langley High School
Outstanding Delegation: Early College at Guilford.