This article was provided by Fairleigh Dickinson University.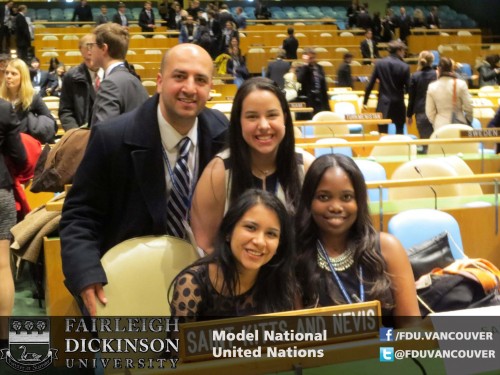 Model UN as a Pathway to University
When applying to university, students need to find creative ways to stand out, express who they are as a person, and explain how they will contribute to their community. And one thing that stands out on applications to Fairleigh Dickinson University – Vancouver (FDU-Vancouver) is Model United Nations experience.
Model UN delegates are better able to articulate themselves. They have a broader sense of the world. And they go into university with a sense of purpose and self-awareness, which is something that every university looks for — especially universities with a global mission statement.
"We find that students with Model UN experience are able to contribute meaningfully to our university mission. They fit in well at FDU–Vancouver and go on to much success."

Dr. James Gifford, Director of the University Core at FDU-Vancouver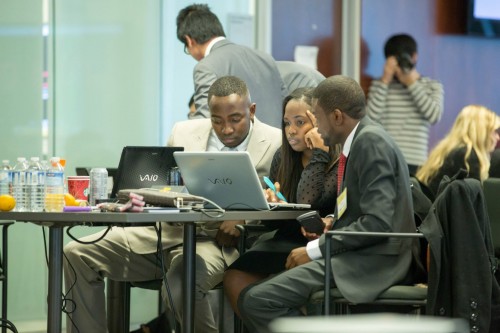 Dr. Gifford also mentioned that students "who participate in MUN have a reason to do better in school; they are more self-aware of why the subjects that they study matter in the greater scheme of things."
From the admissions department's perspective, when MUN is listed on an application, it shows the university that the student is involved and globally aware. At FDU, if a student has MUN experience, they will be recommended to apply for additional scholarships that are available specifically for students with this kind of international interest.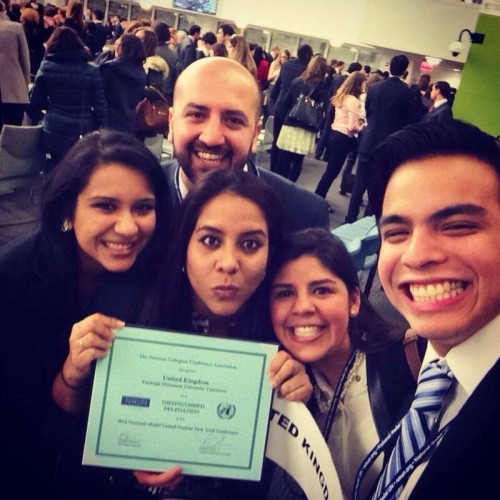 FDU–Vancouver is a branch campus of Fairleigh Dickinson University that was created with the mission to be "of and for the world." The university's recognition as a leader in global education has led to a special relationship with the United Nations — a relationship that provides unique opportunities for its faculty and students.
All courses have an international focus and multicultural student body; there are monthly Consul General Visits, UN broadcasts and collaboration with United Nations Associations. UN Days such as Happiness Day and International Women's Day as well as International Holidays are celebrated across campus. It is a truly international environment.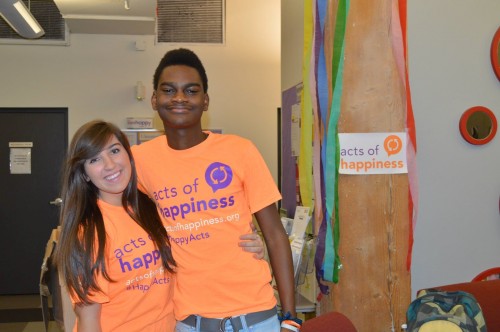 The Global Scholars Program
FDU–Vancouver's prestigious Global Scholars program allows students to be part of a distinctive learning community committed to a global perspective in which breadth of knowledge, cross-cultural understanding, and ethical actions create a more harmonious and prosperous world. And Model UN experience is a competitive advantage to be accepted into the program.
The University views investing in students as an investment in the future of the world. Students admitted to the Global Scholars Program receive a scholarship ranging from US$18,060 to US$60,190 for the duration of their degree program.
FDU–Vancouver is prepared to offer ten Global Scholars scholarships to Best Delegate Summer Programs participants in recognition of their students' alignment with the university's values.
Best Delegate Summer Programs participants will fit in well at FDU–Vancouver, which not only has an award-winning Model UN team — Model UN values and activities are the backbone of the university.
We are excited to work with Best Delegate and provide Global Scholars scholarships to Best Delegate Summer Programs participants!
The FDU-Vancouver Global Scholars scholarship application will be available to Best Delegate Summer Programs participants in August 2014. More information will be released during the programs.
Click here to apply to Best Delegate Summer Programs!
May 1 is the regular application deadline for the Diplomat and Junior Diplomat Programs. Applications are still being accepted for the Secretary-General and Ambassador Programs on a rolling basis.
Visit the Best Delegate Summer Programs website for more information.