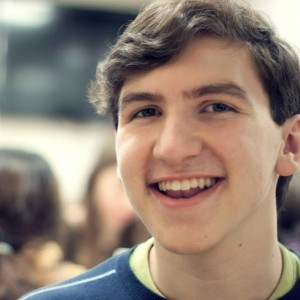 Hello readers!  My name is Bill Kosmidis, but when you see me at conferences throughout the year, please call me Billy! I am incredibly excited to be your Chair of the USA Midwest this year, and I know I will work my hardest to provide useful articles and content to represent my region.  This is my first year working for Best Delegate, but already I know this year's team is overflowing with the most dedicated, caring, and Model UN-loving people around the world.
Since I joined Model UN as a freshman, I have practically lived on Best Delegate's website (its been my homepage since sophomore year!), and it still feels like a dream to be here writing alongside the amazing delegates whose articles guided my Model UN career.  Now, I am a Senior at Glenbrook South High School in a suburb north of Chicago, where I have been the President and Head Delegate of the team since my junior year, having also served as Publicity chair my sophomore year.   Glenbrook South was practically a ghost to the Midwest circuit in my first years on the team, but now I am proud to say we have won several team awards across the country, and got onto our first plane to NHSMUN last year where we received the Award of Distinction (equivalent to Best Delegation)!  Moreover, Glenbrook South will be hosting its own conference for the first time this year, GBSMUN, in April, of which I will serve as Secretary-General! Thus, I am ecstatic to bring this same successful growth to the Best Delegate team.
The articles on this website really honed my skills as a Delegate and as a club leader, causing me to receive Best Delegate awards at all my conferences during my Junior year.  Therefore, I really want to give back to the Best Delegate Community by sharing my "secret weapons" and other tips I wish I knew when I first started Model UN.  By paying it forward I hope to reach out to the same nervously excited freshman who, like me, might have attended their first Model UN meeting simply because they heard there was going to be food.  If I can reach out to at least one of my readers, my goal as a Chair this year will be fulfilled because, for me, its all about causing a positive ripple effect in our community.  Though I once rode the waves from the ripples of my predecessors to the Chair of the Midwest position, I now hope to be the source of positive change in the lives of Model UN delegates across the globe through my contribution to Best Delegate
Thanks for your support and readership!  I look forward to meeting as many of you as possible this year!
Bill Kosmidis
Chair of the USA Midwest
Glenbrook South High School