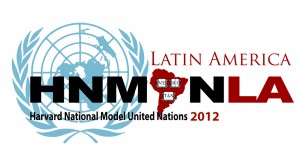 Today's guest post was written by Ricky Hanzich, Secretary-General of HNMUN 2011 and HNMUN-LA Conference Founder. Ricky just graduated from Harvard and he now teaches in Phoenix, Arizona, with Teach for America!
Registration is now open for Harvard's Latin American edition of HNMUN at hnmunla.org! Here are just a few highlights of a conference poised to revolutionize the delegate experience:
1. Unforgettable Location: Set in Buenos Aires, Argentina at the crossroads of Latin American and European culture, HNMUN-LA gives delegates the opportunity to explore one of the most diverse and interesting cities in the world.
2. Unparalleled Committee Start Times: Committees start after 1PM each day, allowing all to enjoy the incredible social events offered each night.
3. Ideal Committee Sizes: With a maximum committee size of 200 in the largest General Assemblies, HNMUN-LA offers more manageable and intimate committee sizes and working groups.
4. Unrivaled Night Life: From Argentine Tango to partying on a boat in Rio de la Plata on the final evening of conference, HNMUN-LA will host the most entertaining social events on the circuit.
5. Open Applications: HNMUN-LA welcomes applications from students from any and all universities around the world.
Register as a delegate or staff member now at www.hnmunla.org. Be a part of the MUN Revolution today!