It's high school championship weekend! Best Delegate will not only be liveblogging at the National High School Model United Nations (NHSMUN) conference this weekend, but we are also scheduled to speak at the advisors panel — the other speakers in the lineup are from Kiva and the World Bank! We are thrilled about the opportunity and look forward to sharing our experiences. In the meantime, here is the weekend championship analysis as well as conference preview:
Championship Analysis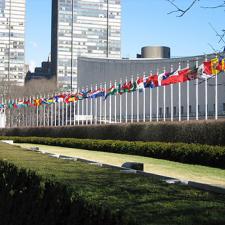 NHSMUN draws many of the best high school Model UN programs around the world to its setting in New York City and the United Nations to compete for what is essentially the high school championship.
However, several Best Delegate readers have pointed out that several of the most successful MUN programs are actually at different conferences this weekend. Harvard HMUN champion The Dalton School, HMUN runner-up Horace Mann High School, and U.Penn ILMUNC champion West Windsor Plainsboro High School South will all be going head-to-head at Cornell's CMUNC, while Georgetown NAIMUN runner-up Port Charlotte High School will be close to home at Florida Gulf Coast's SWFLMUN.
Nevertheless, competition at NHSMUN is expected to be fierce. Based off this seasons results to date, the front runner to win Best Delegation is Mira Costa High School after watching them dominate the awards at U.Chicago MUNUC.
National High School Model United Nations (NHSMUN)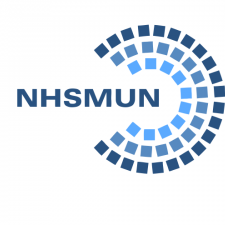 NHSMUN is hosted by the International MUN Association and will be hosting its 37th conference in New York City and the United Nations Headquarters. Over 3,000 high school students from over 150 schools and over 20 countries are expected to participate at the conference. The conference features a huge lineup of 25 traditional UN committees and the staff hails from a variety of colleges. NHSMUN also partnered up with the Norwegian Permanent Mission to the UN to put on the 2011 Trygve Lie Youth Initiative multimedia challenge. The Secretary-General is Max Ross and the Director-General is Chris Talamo, both of Dartmouth College.
*Editor's Note: Chris Talamo attended high school with Best Delegate's Ryan Villanueva and appears in our guide: How Model UN Can Help You Get into College.
Other conferences this week:
Special shout outs to our friends and readers at Cornell University and York University — we wish both staffs a successful conference!
Good luck to all the delegates!