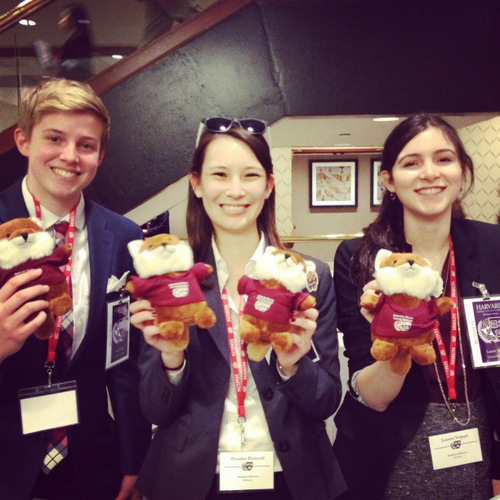 Over 3,000 high school delegates from 36 countries attended the 61st session of the Harvard Model United Nations Conference (HMUN) at the Sheraton Boston Hotel from January 30 to February 2, 2014. Secretary-General Samuel Leiter and the HMUN Secretariat led a staff of over 200 Harvard undergraduate students to organize this year's HMUN, which is one of the world's largest and most international MUN conferences.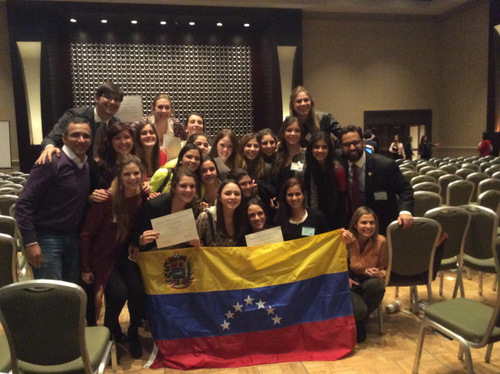 I asked Samuel what he and his staff wanted delegates to take away from the conference after it's over. He told me that one of the big reasons schools choose to attend HMUN is because of how international the conference is and how that allows students to appreciate perspectives much different from their own.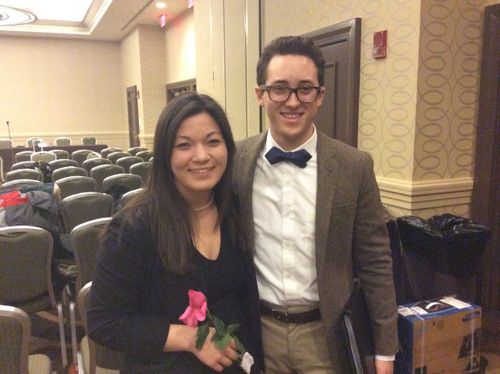 HMUN is well-known for its large General Assembly committees. In addition to traditional simulations of DISEC, ECOFIN, SPECPOL, SOCHUM, and LEGAL, the GA committees included a Special Summit on the Millennium Development Goals and the Post-2015 Development Agenda, a High-Level Meeting on Arab States, and a historical simulation of the 1789 National Constituent Assembly of France.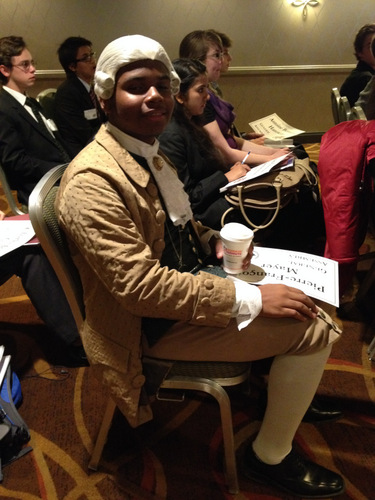 HMUN also simulated several crisis committees. The Security Council discussed the Situation in Afghanistan while the 1994 Historical Security Council discussed the Situation in Rwanda. HMUN featured simulations both ancient and hypothetical, from the 323 BCE Babylon committee to an emergency meeting of the "RSA" taking place in a world where all electronics have stopped working. The 1982 Falklands War Joint Cabinet Crisis also included a Spanish-language Argentinian cabinet.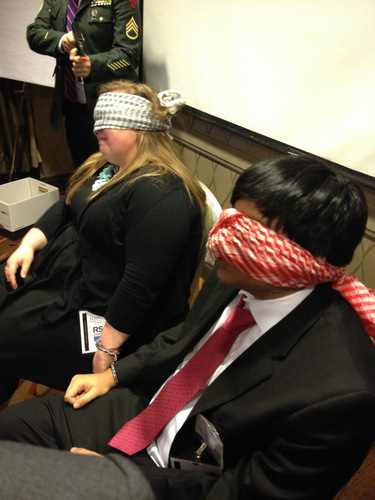 In addition to Model UN committees, HMUN featured additional educational programming and guest speakers. Polaris Project CEO Bradley Myles delivered a keynote address at opening ceremonies that asked delegates what made them outraged, and he shared his story of fighting against human trafficking and achieving a world without slavery. Each committee engaged in a friendly fundraising competition throughout the conference, which raised over $13,000.
HMUN also organized a speakers panel of Harvard alumni speaking about "life after HMUN." The conference also featured programming for advisors including guest speakers Abigail Kelble, who spoke about the Millennium Campus Network and her work promoting the MDGs among college students, and Irene Sharo, who spoke about her experiences with entrepreneurship in education. And several advisors held a discussion panel on the challenges and rewards of preparing students for HMUN, and advice for fellow advisors.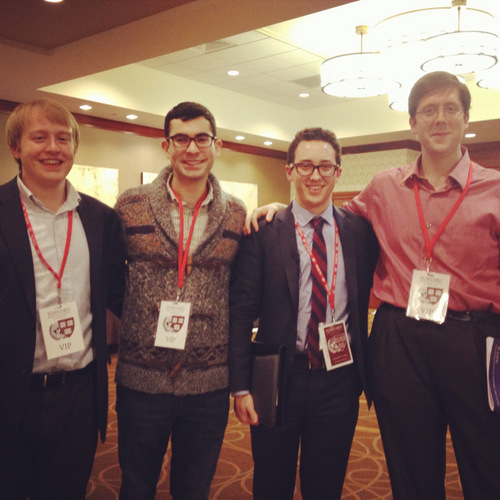 HMUN is one of the most competitive high school-level MUN conferences in the world, with delegates researching and preparing months in advance, and working at all hours throughout the conference to draft and submit resolutions.
At closing ceremonies, the awards were announced, and they went to…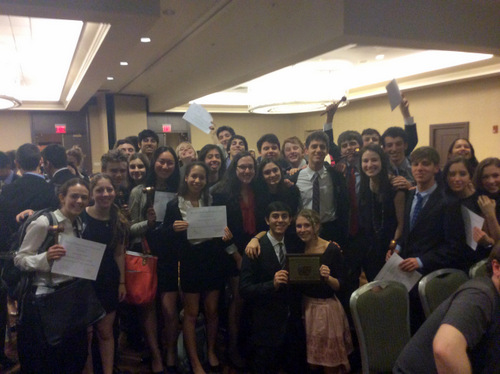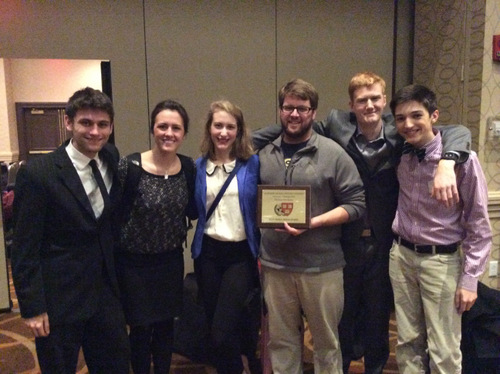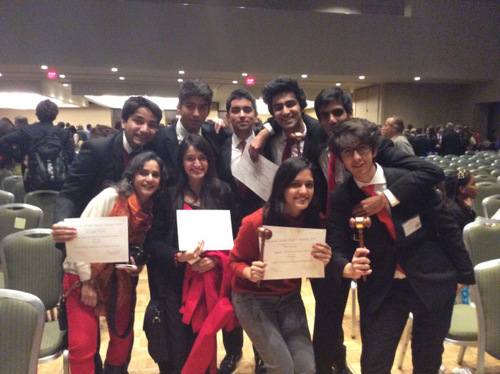 Congratulations to all delegates, advisors, and staff on a successful conference! And special thanks to Sam and Miranda for having me visit!
Check out our pictures of HMUN 2014 on Facebook!