There were several major conferences this weekend including Harvard National and Georgetown NAIMUN — we have all the liveblog coverage below! Also, we are doing an Opportunities Abroad theme this week – each day we will cover conference outside the United States that your team can participate in this summer including our trip to China!
Conference Recaps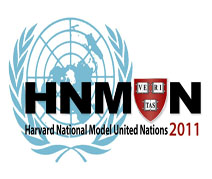 Harvard National Model United Nations (HNMUN)
Georgetown North American Invitational Model United Nations (NAIMUN)

Click on the "Learn More" button below for upcoming conferences, preview of the Opportunities Abroad week, tons of interesting community news from the past two weeks, and for when we'll release the Spring Tour Schedule!
Conferences This Week:
High School Conferences:
For high school students in Southern California: Best Delegate's Ryan Villanueva is on tour this week and the beginning of next week speaking with different advisors and clubs. Please email him at ryan@nullbestdelegate.com if your school is interested in setting up a meeting or workshop with him.
College Conferences
For college students: please check out An Open Letter from the Leadership of the West Point Security Conference.
Opportunities Abroad Week
We'll be featuring several opportunities abroad this week. Check back every day to learn more about how you can get involved in Model UN abroad this summer including our trip to China!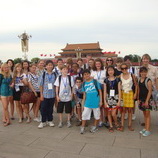 Tuesday: WEMUN in China
Wednesday: MUNPK in Pakistan
Thursday: Ryan's MUN Experience in China
Friday: List of International MUN Conferences
Saturday: Kevin's Experience in China
Community News
Best Delegate News
HNMUN and NAIMUN concludes Best Delegate's Winter Tour. We're taking a break from the road this week but we'll be back next week with our Spring Tour schedule!
High School News
College News