As rightly pointed out by Nick in his article, the market of the MUN conferences is a competitive one. This article is aimed to give a few pieces of advice on how to sell your conference and attract delegates. Although conferences don't necessarily make profit (many are even run as charities), they are enterprises and use of the correct market strategies is key to high turnout and overall success.
This article is primarily aimed at conferences' organisers, the Secretariat.
1. Define The Targeted Consumer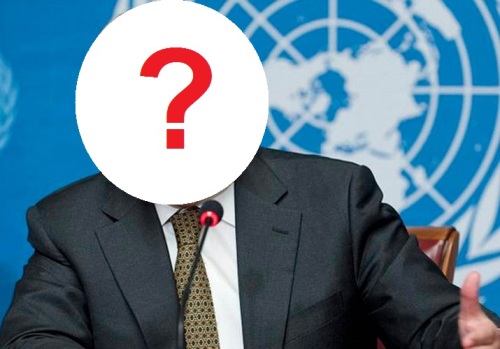 Think about the ideal delegate you want to see in your conference. Is it a high school or university-level conference? Is it beginner-friendly, or mostly experience-orientated? Have you followed the necessary requirements to be able to invite foreign delegates, or there are no such formalities in your country? The approach "We welcome everyone" is not working, and I will explain why further on.
The right definition of the targeted consumer is vital because then you know how and where to advertise your conference.
2. Define The Market 
 You might wish to go for a broader market and sell your conference not as an "international body simulating activity" (here come all the MEUs and MNATOs) but rather as "future leaders, public speaking and CV-enhancing activity" (various youth gatherings fall under that definition, such as Rotaract conferences). This choice would mean you attract not only students interested in the international politics but also those studying law, management and social sciences.
Again, identifying the correct market directs you how and where to look for prospective delegates.
3. Highlight your Unique Trait
In other words, what makes you special? What do you have to offer to encourage your targeted consumer to choose you? How do you differ from your competitors? This element is of paramount importance, especially if you are a beginner-focused conference; beginners usually can't judge a conference by its reputation.
Also, choosing a theme for your conference is a good tip. This means that even before the committee topics are announced, prospective delegates had an idea what to expect.
4. Be Objective
 "Best conference on the continent" – well, who said that? Was there a survey or were statistics published demonstrating this? "Most experienced staff" – have you calculated the average number of the conferences your staff members attended and compared it to the average number of your major competitors? No? Then don't put it in your advertising. Your potential consumer is not stupid. If you aim for a delegate of rather average intelligence, that is what you will get. If you think that your prospective delegate will take your word for it, don't be surprised by "I can count to potato" delegates coming to your conference.
5. Think About where your Targeted Consumer's Lounges 
That is not Facebook! At least, that is not only Facebook. In every MUN-conference group I see a multitude of posts await me, "apply to our conference in the middle of nowhere!" And I want to ask – why should I? This again brings us back to the third point – what makes your conference unique and why whilst scrolling through my newsfeed I should pick up on you. There are plenty of student forums and university newsletters, and again these are good platforms if you want to attract a broader market.
A good idea would be giving out brochures at other MUN-conferences – in the heart of the potential consumers' habitat! However, do it in advance. If your conference is in the next two weeks, advertising so late won't be as fruitful. It is rare students' can afford, time and moneywise, to go to two conferences in one month.
 My know-how is personal approaches to presidents of MUN-societies in other universities. Write them an e-mail (but find their e-mail addresses first) telling them all about your conference and invite their delegation to attend. Thanks for proving that this know-how is working goes to my good friend, the Secretary-General of one of the biggest (now!) conferences in the country.
6. Spend Money Wisely 
Glossy leaflets are nice and not easy to lose in your bag, pens are handy, but big banners are probably over the top. Think about which goodies and freebies to use, and make sure they are the ones your targeted consumer needs: pens, stickers, highlighters.
7. Utilize Word of Mouth 
The better delegates from your university MUN-society perform in other conferences, and the more your society actually sends delegates to other conferences, the more MUNers learn about you and the more want to attend your conference. However, all this depends on the quality and overall presentation of your own MUNers. Bad reputation is all too easy to gain.
8. Provide Accommodations
Try your best to provide organised accommodation and meals for your delegates. It is what matters, as delegates tend to choose conferences where no hustle of finding accommodation is involved.
Here also come bursaries for less financially able delegates; it works to your advantage if you could set up at least one or two bursaries (depending on your conference size).
9. Charity 
 Some conferences chose to donate the surplus money to charities. Yet, the actual charitable affiliations of your conferences should probably not be advertised (unless required by law in your country) as it can create controversy. It is likely that not all delegates will agree with your choice of charity, and not all of them would like the idea that part of their delegate fee may go into charity…
10. Focus on your Own Conference 
Don't writhe with your immediate competitor, it is a stress, waste of resources and you get a bad reputation even if you win. Instead think of a way to end this competition. It can be as simple as moving your conference to another date or selecting another theme. You will not gain anything from comparing your conferences to others, instead try to be better than any previous edition of your own conference. Remember, you are unique.
11. Do Not Overestimate Your Numbers 
Ambition and confidence is a good thing; unreasonable expectations are not so good. If you advertise the conference as "the largest conference held that month", because you think that roughly that many delegates would turn up, be realistic. Be realistic as regards to numbers when recruiting chairs, booking venues and printing handbooks as well.
12. Recruit Dependable Chairs
Giving a chance to freshers is an honourable thing to do, but only well-established conferences can afford to risk it. If you are not one of them, you need to recruit chairs that have been around the MUNiverse for a while, so that they can spread the word about the conference and attract their MUN-friends. However, don't push. If your chairs want to advertise your conference, they will do so. If you asked and no action was taken, respect the privacy of that chair: it may be that s/he doesn't want to spam his or her friends.
13. Uphold your Reputation 
Don't treat your conference as a one-off enterprise. It is not only important to get huge turnout now, it is vital that your delegates love your conference and want to come back next year. Of course next year a new Secretariat will take over you, but those delegates who have been this time round will tell their friends and so the next year's turnout will increase. Care about the success of the conference, and not only your own success.
Hopefully, this advice will come in handy when you think about marketing your conference. Best of luck!