Hello and welcome to bestdelegate.com ! We would like to introduce this year's Media Team Senior Secretariat. An accomplished group of MUN veterans, they will be working tirelessly to bring you innovative, entertaining, and educational content about all things Model United Nations.
Editor-in-Chief – Caroline Bello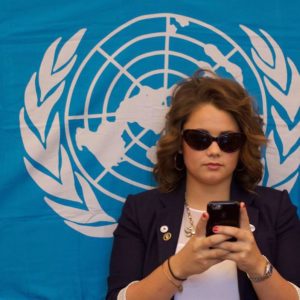 Caroline is a  junior at George Washington University in Washington, DC. She is majoring in International Affairs with a concentration in conflict resolution and is minoring in journalism. She has staffed George Washington's high school conference, WAMUNC, for the past two years both as a crisis staffer and a chair and this year is serving as USG for Crisis Committees. She is the former Editor for Model UN Training Resources for Best Delegate. Caroline worked with Best Delegate as a Diplomacy Fellow in the United States for the past two summers, and staffed programs  in India and South Korea. Caroline is an alum of the Model United Nations Institute and hopes to provided delegates and fellow MUN enthusiasts with the best content possible. Likes: Coffee, Angela Merkel. Dislikes: Gavel-hunters.
Editor of Training Content – Richard Zhao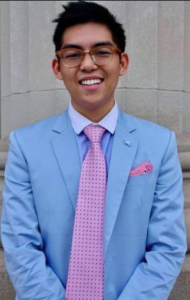 Richard is an 18 year old MUN veteran from Canada, due to the irregular nature of the Quebec education system, Richard was able to successfully compete at both secondary school and university level conferences since his senior year in high school. He serves as a head delegate for his delegation's travel team and as the Secretary-General for MariMUN an integrated conference based in Montreal for both college and high school students Richard is no stranger to the various workings of Best Delegate (Being enrolled in the Secretary-General program at Columbia in 2015) and serving as a media associate for training content last year. Richard is confident that alongside his training content team, they will put forth quality articles to the same standards its viewers are accustomed to. He is absolutely delighted to serve as the editor in training for the 2016-2017 school year!
Editor of MUNI Alumni Board – Lala Kumakura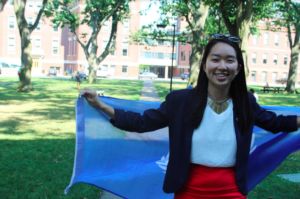 Lala is a sophomore at Fordham University, majoring in International Studies and double minoring in International Humanitarian Affairs and Spanish. She began Model UN in middle school, travelling to conferences internationally to compete with her travel team. On both the high school level and college level, Lala has taken initiative by founding and leading Model UN programs. Currently in her seventh year of Model UN, she is the president of Fordham Model UN and a NGO Youth Representative to the United Nations.  Lala attended the Model United Nations Institute in 2013 and she returned as a Diplomacy Fellow in 2016. Besides MUN, Lala enjoys travelling to new countries, exploring New York City, and finding a perfect cup of coffee.
Editor of Community Development– Natalia Daza 
Natalia is a ri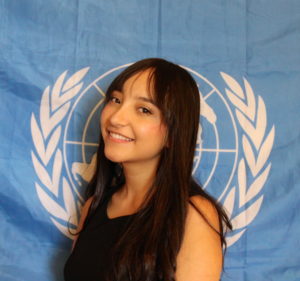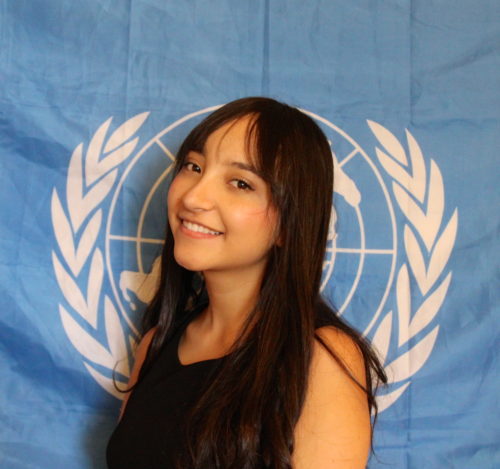 sing sophomore at Universidad de Los Andes pursuing a major in Political Science with a minor in Gender and Sexuality Studies. She has grown passionate for Model UN over the last six years. Currently, Natalia is an active member of her university MUN society where she serves both as Co-Training Director of the national delegation team as well as Head Delegate for the international crisis delegation (ONUANDES Crisis Team). In her spare time, Natalia enjoys feeding her curiosity, and sharing nerd puns with her friends