Hello all! My name is Elaine Miao, and I am the Editor of Community Development content for Best Delegate this year! I am a junior studying political science and global health at UCLA. I've been involved in Model UN since my first conference freshman year, when I accidentally signed up for a crisis committee; I've been in love with it ever since. In college, I compete on the UCLA travel team and also serve as the Undersecretary-General of Crisis Committees for UCLA's college conference, LAMUN. A Best Delegate alumnus, I've also worked with the company in various ways, such as teaching as a Diplomacy Fellow and acting as the product marketing manager. This company has been my home for three years now, and I hope to pass on the happiness that I've felt since joining this community! Outside of MUN, I sing in my college a cappella group, I do portrait photography, and I love trying new coffee shops around town.
This year, we have an extremely talented group of media associates and a partnerships manager working to produce articles on Best Delegate Community Development, which aims to grow and bring closer the Model UN community through the #relatable parts of being involved in MUN. Be sure to check in with this website each week for new articles from us! Below, you can find all of the associate biographies, as well as the biography for our partnerships manager Judson Rogers, who will be in charge of collaborations between Best Delegate and different school conferences!
Alexandros Economou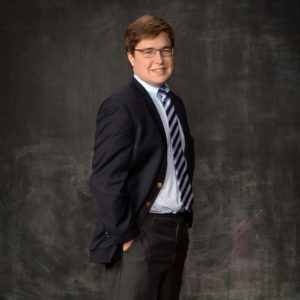 Alexandros is a senior at Glenbrook South High School in Glenview, IL. He has previously attended the Ambassador, Crisis, and Secretary General programs at the MUN Institute. Alexandros is on the executive board of his school's Model United Nations club, too, as the External Affairs Director. In addition, he is a member of the All American Model UN Team, and has traveled to Washington DC and Budapest through the program. Outside of MUN, Alexandros is a member of the Glenbrook Symphony Orchestra, a board member of his school's chapter of Amnesty International, and a member in the Orpheus Hellenic Folklore Society in Chicago where he participates in Greek dance!
Zoey Fisher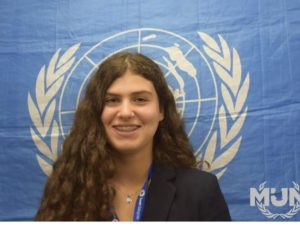 Zoey Fisher is a freshman attending the David Posnack Jewish Day School in Davie, Florida.  She got her start in Model UN after attending a  Best Delegate MUN Institute program  two years ago, Since then, she makes it a priority to attend as many conferences as possible, even if she has to go as an individual. When she is not MUN-ing, she enjoys creative writing, volunteering as a spiritual caregiver at the hospital and swimming on the swim team. Her biggest challenge is finding enough time to give her pet hedgehog (Falafel) enough attention.
Kaitlin Hammond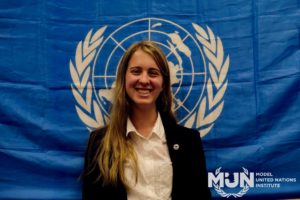 Kaitlyn is a junior at Communications High School in New Jersey.  She is so excited to be a part of the Community Development team!  She has found a love for journalism as a feature writer for her school's newspaper, The Inkblot News.  She is also the assistant arts editor for The Inkblot, and looks forward to bringing her passion for journalism to the Best Delegate team this upcoming year.
Christian John Ventura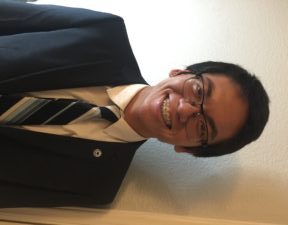 Christian John Ventura is a senior at Yerba Buena High School. He has attended three Model UN conferences (GMUNC IV, SCVMUN 2017, and BMUN 2017) and Best Delegate's MUN Institute at UCLA (2017). He recently won a research award at GMUNC IV, and he currently serves as the Secretary-General for his high school MUN Club. As the media associate for community development, he wants to promote MUN in such a way that people from all backgrounds can have the opportunity to participate and learn from such an amazing program! Coming from an economically challenged neighborhood, he thought Model UN was far beyond my reach before he tried it. Then, when he stepped into my first committee, he realized that he could fit in MUN, regardless of background. MUN is FUN, and that should hold true to everyone who passionately participates in it!
Partnerships Manager: Judson Rogers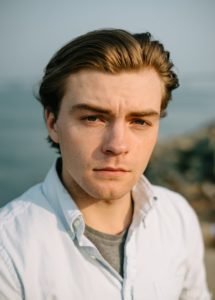 Judson Rogers is currently a senior at the University of California, Santa Cruz, studying cognitive science. He has participated in Model United Nations since his freshman year at community college, and has attended two dozen conferences (and counting). In the spare corners of his schedule untouched by MUN, he enjoys reading, playing guitar, writing comedy, and memorizing useless trivia facts. He one day hopes to see a committee based on the Taiping Rebellion.