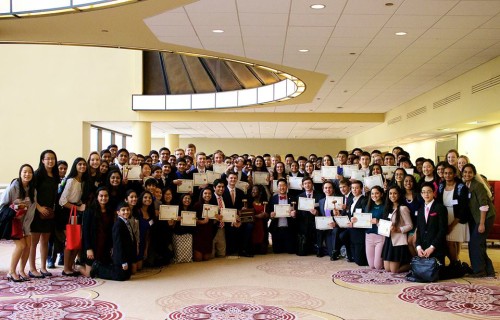 Each year, we publish our North American University Model UN Rankings and our Top 150 High School Model UN Teams in North America list. However, throughout the year we are inundated with requests for information about what teams have won delegation awards at the top conferences on the continent. You've asked, and we've answered!
As we get information throughout the year, we will continuously update our list of the delegation award winners for both high school and university conferences. You can find these award pages on our "Awards, Rankings, and Recognition" page, along with our annual ranking an recognition articles.  You can also click here for the High School Delegation Awards page and here for the University Delegation Awards page.
Is your conference missing from this list? If you run a North American conference with more than 500 delegates in attendance each year, let us know and we'll add your award info to the list! Contact rzhao@nullbestdelegate.com for high school conferences, or serena@nullbestdelegate.com for university conferences.  Good luck with the rest of the MUN season!