It was another busy weekend in Washington as the American International Relations Society hosted the second annual Washington International Relations Conference (WIRC) from March 27-29, 2015. Over 150 delegates hailing from schools in Maryland, Virginia, Pennsylvania, Ohio, and Hawaii converged in the School of International Service on American University's Campus in Washington, D.C. to discuss emerging threats to international security and to craft solutions to ongoing global issues.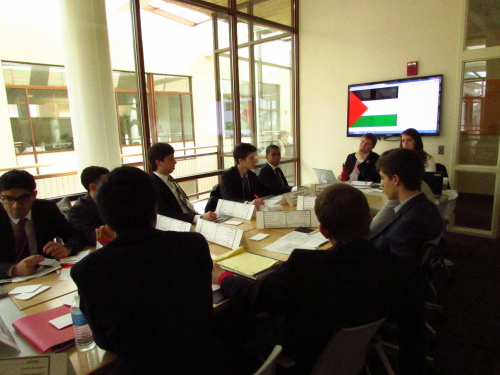 WIRC II offered 8 committees: the United Nations Environment Programme (UNEP), the Disarmament and International Security Committee (DISEC), the World Health Organization (WHO), the United Nations High Commissioner on Refugees (UNHCR), the Commission on the Status of Women (CSW), the Israeli-Palestinian Joint Crisis Committees, and the Ad-Hoc United Nations Security Council (UNSC).
WIRC II is a much smaller conference than some of its D.C. peers, allowing for more intimate committee sizes, attention to the individual delegate, and training for novice delegates. As such, many of the committees and activities at WIRC II were geared towards delegates in the beginning stages of their Model UN careers. For instance, prior to the first committee session on Friday, WIRC II held a Model UN 101 Workshop to prepare delegates for debates, negotiations, and public speaking in the course of the upcoming committee sessions.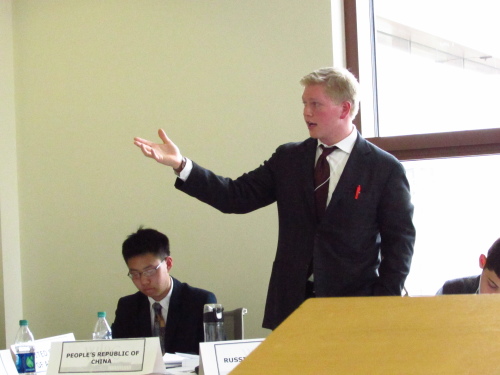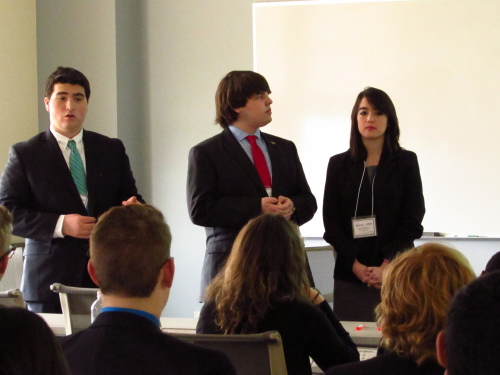 Caroline Rose, who served as Vice Chair of the United Nations High Commissioner for Refugees committee, highlighted the didactic merits of WIRC II, saying, "WIRC to me was a phenomenal conference to be a part of. As chairs we of course moderated debate, but we all injected some bit of instruction and advice along the way, which really helped delegates. I vice-chaired the UNHCR novice committee, and it was the greatest feeling to see all of my delegates improve with every session and practice the advice given to them."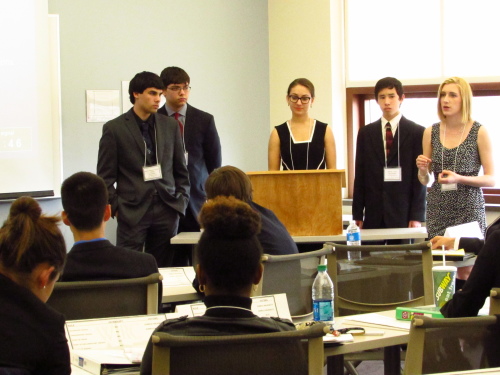 More advanced and experienced delegates looking for a challenge could find it in the JCCs and the UNSC. Closely simulating the workings of the actual UNSC, the UNSC committee was particularly unique in that it was run as an ad-hoc committee where delegates debated issues referred to them by the other 7 committees.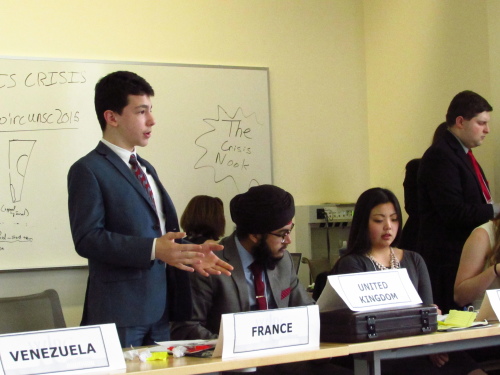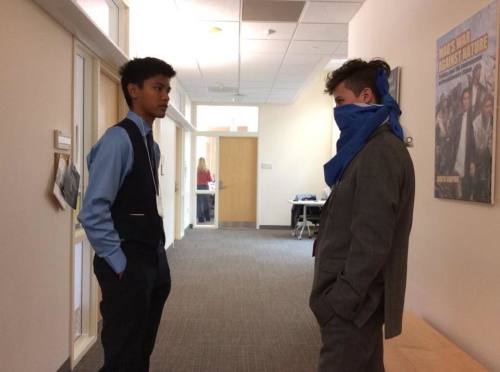 On Saturday afternoon, a selection of diplomats and foreign affairs experts from the U.S. Government, NGOs, and American's School of International Service came to speak to delegates about their respective committee topics. The speakers included Nathan Paxton, who spoke to delegates in WHO about access to water during conflict, and Guy Ziv, who spoke to the JCCs on the origins of the Israeli-Palestinian conflict.
Terry Davidson, the Diplomat in residence for the D.C. Metro Area and WIRC II's Keynote Speaker, also spoke to the Commission on the Status of Women on the topic of women in leadership. Finally, David Mislan, the faculty advisor to American's Model UN team, conducted a game simulation on persuasion in the UNHCR in order to show delegates how their ability to persuade people affects the way they approach the refugee crisis presented in committee.
Delegates in the UNSC, in true ad-hoc fashion, were allowed to select which special lecture to attend, which allowed them to bring various perspectives and information back to their committee.
As the Saturday session wound to a close, Best Delegate sat down with Caroline Gomez, the Secretary-General of WIRC II, and Bailey Roe, the Chargé d'Affaires of WIRC II, to get the inside scoop on the work behind WIRC. Below are some of the highlights from the interviews.
 Best Delegate Interview With Caroline Gomez, Secretary-General of WIRC II
Best Delegate: As this is only the second iteration of WIRC, can you begin by telling us a little about the history of the conference and how it came into being?
Caroline: We used to hold our conference under the name of "AUMUNC," but two years ago, we completely restructured and rebranded it. This is the second year we've been doing it under this new brand of "WIRC." The premise remains the same: we are very training heavy, and very delegate focused. We're not just trying to make money, we want to provide the best experience for these delegates. We have a lot of novices, so we make sure chairs are super up to date on Parli Pro so they can guide delegates. Today, we had chairs who brought up sample position papers and developed what these papers should look like for the delegates. We also have Delegate Services, a corps of our staffers set up to type up resolutions for delegates, because we have a no laptop/technology policy in order to foster more debate.
Best Delegate: Can you tell us more about some of the programming that makes WIRC a training conference?
Caroline: We have a Model UN 101 workshop that some schools register to bring students to. It's a two-hour session where we take students through Parliamentary Procedure and sample resolution writing. We also had a sample debate on a simple topic delegates could have fun with, something like Starburst vs. Snickers, so that our staff can sit down with them and really work out what next three days would look like.
Best Delegate: How many staff members do you have who have helped put WIRC together and are here now making it happen?
Caroline: We have a staff of around 50 people who have been working on WIRC, in crisis positions, in delegate services, as chairs, and so on. And the reason we did that is because we really want to give delegates a high quality experience, with more delegate focus. So we wanted to have more staff on hand to help focus on that aspect. Our staff has all brought different things to the table, they've given us ideas for what would make today and this weekend flow best and what would work best for delegates.
Best Delegate: What led you to want to be Secretary-General of WIRC? Would you like to share a bit about your own MUN story with us?
Caroline: I've been doing Model UN since my freshman year of high school, so I've been doing this for 7 years, and this is the 6th conference I've run. So I'd been a delegate all throughout high school, but I came to AU just wanting to focus on the conference and really rebranding it. I was part of the group last year that reworked WIRC into what it is now. I really like the planning aspect of conferences, and engaging in that doesn't leave much time for the travel team.
Best Delegate: Are there any words of wisdom or lessons you've learned in running a brand new conference that you'd like to share with others who may be in similar situations?
Caroline: We have quite a lot of competition in the area, so that's one of the biggest obstacles, but we try to do something different. We have rooms that will always be less than 50 delegates, because we really try to focus on the individual. One thing I learned was that picking a date in March is very difficult; we have to be aware of SAT dates and things like that. Another little word of wisdom I've learned this year is that D.C. is the kind of place people bring a group to because it's a new city to explore, but it doesn't always guarantee that people will return next year, because they've already seen the city. So, when planning a conference, you can't always count on the same people returning next year, because you never know.
Best Delegate: What do you want your delegates to take away from the WIRC experience?
Caroline: I want delegates to feel like this is a very open space for them. Model UN in its nature is a very competitive environment, but we don't want it to be that way. Personally, as a previous Model UN delegate, I'm all about compromise in the debate room. We want to create that environment, where all students feel comfortable in giving their ideas and are encouraged to by their chairs and our staff and by other students as well.
Best Delegate: Is there anything else you'd like to highlight about WIRC?
Caroline: As much as we talk about this being a training conference, we want to encourage all schools to come who do have experienced delegates. Our advanced committees, such as the Ad-Hoc Security Council, are an interesting and different format—in this committee we use all UN debate rules and try to simulate it almost exactly how it runs in the real UN. We focus on training, but we do have a space for advanced delegates. As we grow, it will be even more targeted to all levels of experience.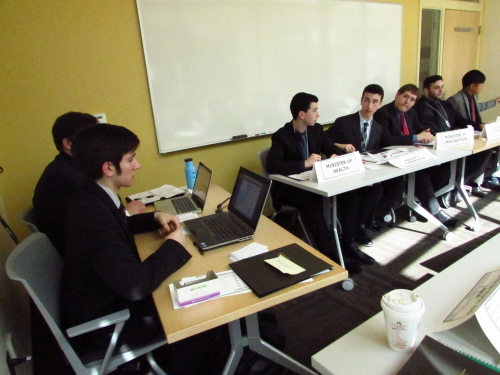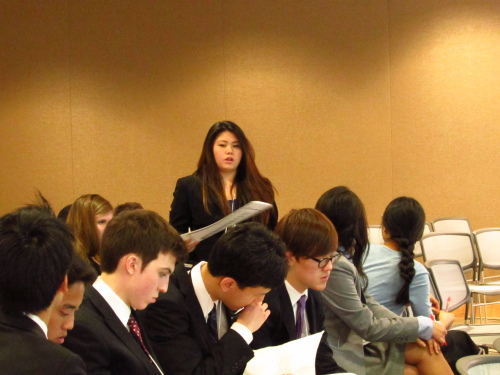 Best Delegate Interview With Bailey Roe, Chargé d'Affaires of WIRC II
Best Delegate: In your view, what sets WIRC apart from other high school conferences, particularly your fellow D.C. conferences?
Bailey: What WIRC really has going for it is the fact that we are so geared towards helping the delegates. For us it really is all about what the delegates take away at the end of the weekend. All of the D.C. area conferences are incredible.
But one thing we really focus on is not just giving an amazing experience to the delegates who are at the top of the room, who are always on point, and who know their parliamentary procedure, but we really cater to the type of delegate that is here to learn and to grow. I think that is really amazing because in doing that we do not necessarily detract from the experience that the seasoned delegates get, but we really add to the novice delegates' experience by going over parliamentary procedure and how to write resolutions, and going over with them how to identify the problems that they're dealing with. We also give them critical thinking skills that they can take outside of Model UN and apply not only to their classes but to their internships and hopefully, later on in life, their jobs.
Another thing we really push is the diplomat part of being diplomatic. There is such a strong feeling in the world of Model UN that you have to be extremely competitive to win, you have to have that laptop, you have to have all of that, but one thing that we really push our delegates to do is to not only think about the "I," but think about how the "I" fits into the greater world that they live in. I think that's one thing that Model UN seeks to do by promoting things like diplomacy and cooperation, but I think we do a really good job of pushing students to cooperate and talk with each other in putting together these resolutions that we believe to be very comprehensive by the time they're finished putting it together.
Best Delegate: Are there any committees in particular that you'd like to tell us about?
Bailey: Where we really stand out is our JCCs and our Ad-Hoc committee. They are three committees that are really amazing. While our novice committees are really good at teaching, our crisis committees are all about applying what they've learned to a greater goal.
In the UNSC, they are pushed to address all the problems the other students are facing. In so doing, delegates learn to empathize with people who work for the State Department, who work for USAID, who work abroad, because they begin to understand that there are so many problems in the world, and it's daunting to have to solve all of them. But these delegates have faced the weekend with great excitement and enthusiasm, and that's what's so wonderful for me to see.
Best Delegate: After being involved with the first iteration of WIRC and serving again on the Secretariat this year, what has the experience of seeing the conference unfold this weekend been like for you?
Bailey: I joke that being on the Secretariat of WIRC is an activity that drives me crazy 80% of the time, but that 20% of the time is when I'm here seeing students smiling, participating, and loving every minute of the sessions they're in, when I get to see the chairs interacting with their students, and crisis staff running around making things happen. Seeing it all come to fruition makes me so happy that my roommate has even said that I've been glowing at the end of each day of this conference. That's the epitome of how I feel about this conference: it makes me glow with pride, both for my students and fellow staffers.
Best Delegate: Is there anything else you'd like to highlight about WIRC?
Bailey: We on the Secretariat constantly talk about how important that word "WIRC" or "work" is. We believe the work is worth it because we love this conference so much, and when you have a secretariat and staff who love the conference so much, how can it be anything less than amazing? That's really important to us. I can't wait to see where it goes next year and further and further down the road.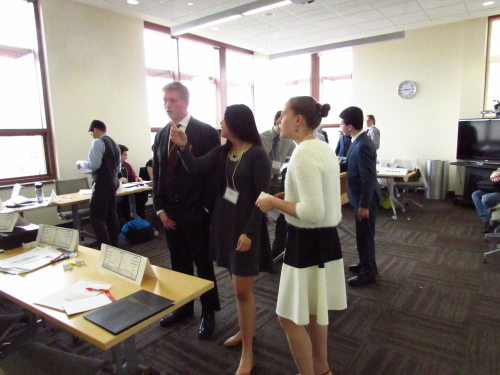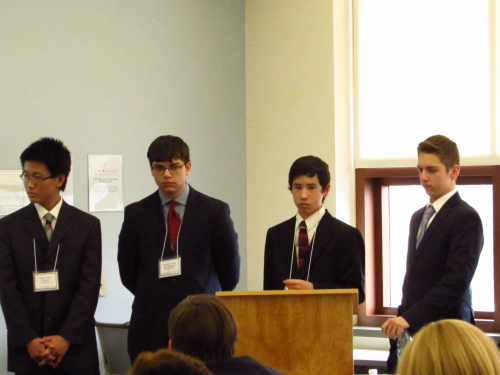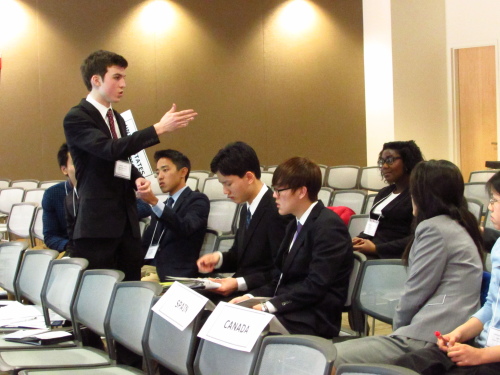 Awards
Congratulations to the Iolani School from Hawaii for winning the title of Best Delegation!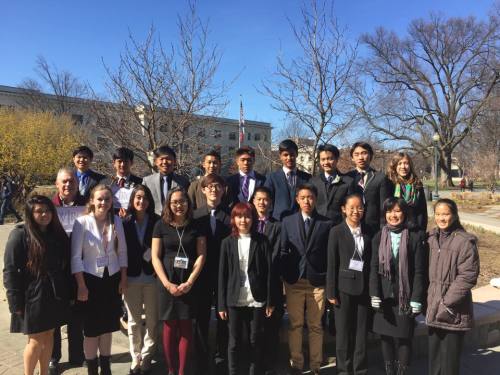 Social Media Coverage
For more conference coverage, check out our Facebook photo album taken live at WIRC, and follow us on Twitter and Instagram to see our posts from the conference!