The following Recap was provided by Perihan Elbadrawi, the Secretary General of MICSUN 2014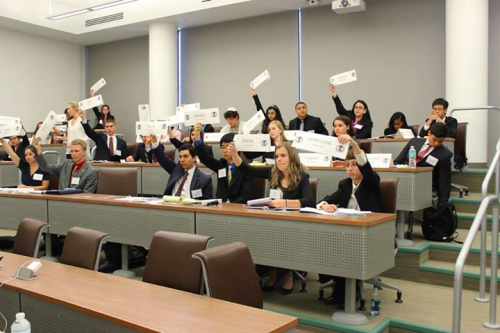 The sun was truly shining throughout this year's Miami Invitational Conference for the Simulation of the United Nations, or, fondly, MICSUN. The conference held on April 5th-6th at the University of Miami in Coral Gables, Florida welcomed over 500 high school delegates from across the state Florida, as well as delegations Canada and India. The UM Model UN team was extremely excited to host an international high school conference in just its third year.
MICSUN is known for offering a university-style conference for high school students. This year's conference hosted seven unique committees. General Assemblies included the ECOFIN that worked on solving the issue of money laundering, and the UN Special Summit on the Post Millennium Development Goals, which required delegates to be creative in structuring a post-2015 international development framework. MICSUN 2014 also had two regional bodies: the African Union that fought to achieve gender parity in education, and the Organization of American States, a special bilingual committee that worked to reduced political corruption and electoral fraud in Latin America. The dais ran the Organization of American States committee fully in Spanish, and delegates had the option to speak in either English or in Spanish. Crisis committees consisted of a Joint Crisis Committee of the American Civil War and a US Senate Ad-Hoc Committee.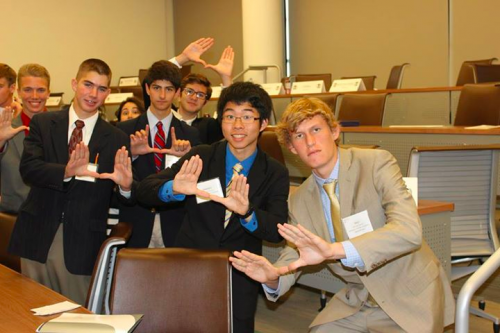 Secretary General Perry Elbadrawi, who was a delegate at the inaugural conference in 2012, said, "This year, we wanted to capitalize on our location in Miami, the gateway to the Americas, as can be seen in the choice of committee topics we offered, especially the bilingual OAS committee. This twist gave delegates the experience of negotiating across cultural and linguistic boundaries. Additionally, we continued our tradition of incorporating crisis elements in traditional GA and regional bodies, changing up the flow of debate and introducing new information that could affect the resolution writing process."
Overall, delegates went through extensive researching, debating, caucusing, and compromising to ultimately result in innovative solutions to some of the world's most pressing issues. In the end, the American Heritage School won Best Large Delegation, Gulf Coast High School took Outstanding Large Delegation, Port Charlotte High School won Best Small Delegation, and Spanish River Community High School went home with Outstanding Small Delegation. Congratulations to all those who participated!