Best Delegate is going to China!
We are organizing a two-week trip to Beijing this August 4th-15th to attend the largest MUN conference in Asia, learn Chinese, and explore China! And we want to bring high school students and teachers from across the United States to come along for the amazing educational experience of doing Model UN in China!
Best Delegate is partnering with WEXPLORE, a Summer program that brings students from around the world to do Model UN in China and experience Chinese culture.
The Best Delegate China Trip is a unique educational experience that features:
4 days of the WE Model United Nations Conference staffed by Model UN veterans from Harvard, Yale, Georgetown, U. Penn, U. Chicago, Berkeley, Boston U., and THIMUN
8 days exploring Beijing and visiting all the major cultural sights, including the Great Wall, Forbidden City, and Olympic Village
Program-sponsored Chinese language classes, cultural immersion, and team activities to learn about the most important issues facing China today
Exclusive leadership skills training and cultural & travel preparation from the Best Delegate team, who have lived in China and done Model UN in China
This is the perfect trip for high school students and teachers who want to:
Have a fun educational experience by traveling abroad this summer
Distinguish your MUN career and college applications with a unique experience
Meet and learn from the Best Delegate team
Explore China and make friends from around the world!
How to Find Out More
If you're interested, please submit the form below by March 13th to receive more information, including itinerary, price, and how to join.
WEMUN has grown to become the largest conference in Asia, drawing over 2000 high school delegates from 30 countries.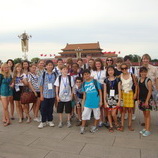 The Secretariat and staff come from some of the best college MUN programs in the United States — Harvard, Yale, Georgetown, U. Penn, U. Chicago, Berkeley, and Boston University — as well as the premier MUN organization in Europe, The Hague International MUN (THIMUN).
The conference emphasizes its global and educational environment and features a "Global Village" social event where delegates and staff perform and set up displays to represent their home country.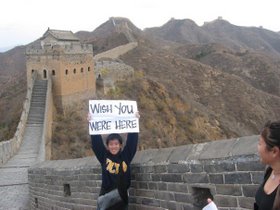 And get this — the conference takes place in a hotel that looks like the Forbidden City!
Travel to China with an all-inclusive package of $3200.
Participation in the Best Delegate China Trip is a great value! The Best Delegate China Trip includes the WEMUN Conference and an eight-day learning tour of Beijing from August 4th-15th.
The all-inclusive price per student is $3200 and includes:
Roundtrip airfare from Los Angeles to Beijing*
Conference fees
Eleven nights of hotel accommodations
Daily meals (breakfast, lunch, and dinner)
Program-sponsored language classes and activities
Basic healthcare insurance
Transportation costs within China
Visas for entry into China
Travel and cultural preparation from Best Delegate
Delegate training materials from Best Delegate
Assistance from Best Delegate while in China
This is a great deal for the experience to be exposed to China and Chinese culture — and it costs less than many other summer programs!
Notes:
*Price fluctuations on airfare and departures from other cities may modify the total cost
Advisor price (excluding airfare) is free if you bring seven or more students on the trip
Personal and entertainment expenses are not covered in the price
We are accepting schools and individuals to join this program. The WEXPLORE program has many other options, including trips to Shanghai and Xi'an and different dates. You can learn more about those in their brochure here.
Feel free to e-mail ryan@nullbestdelegate.com if you have any questions or would like us to connect you with WEXPLORE.
How to Book Your China Trip
Let us know by March 13th if you're interested in the Best Delegate China Trip or in organizing any of the other WEMUN programs for your team by filling out the form below!