Model UN Mentoring Sign-up Information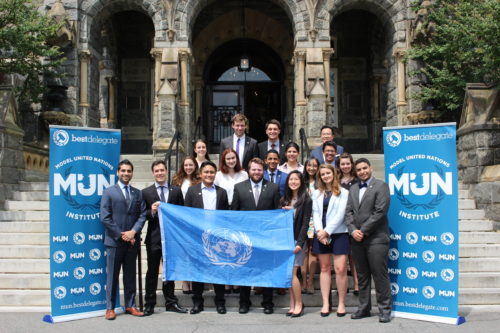 Hello, thank you for signing up for Model UN Mentoring! To make sure we set you up with the perfect mentor for your team, and are able to prepare this mentor to work with you or your Model UN program properly, please fill out the form below. We'll contact you shortly after to put you in touch with your mentor. Please note that your registration for mentoring is not completed until you submit this form.
If you have any questions or concerns, please feel free to reach out to erik@nullbestdelegate.com!