Calvin Price is a high school student in Southern California who attended the Best Delegate Summer Program at UC Irvine last year. In this post, he shares his experience at the program and the reasons why he applied. Calvin is also a Best Delegate Associate.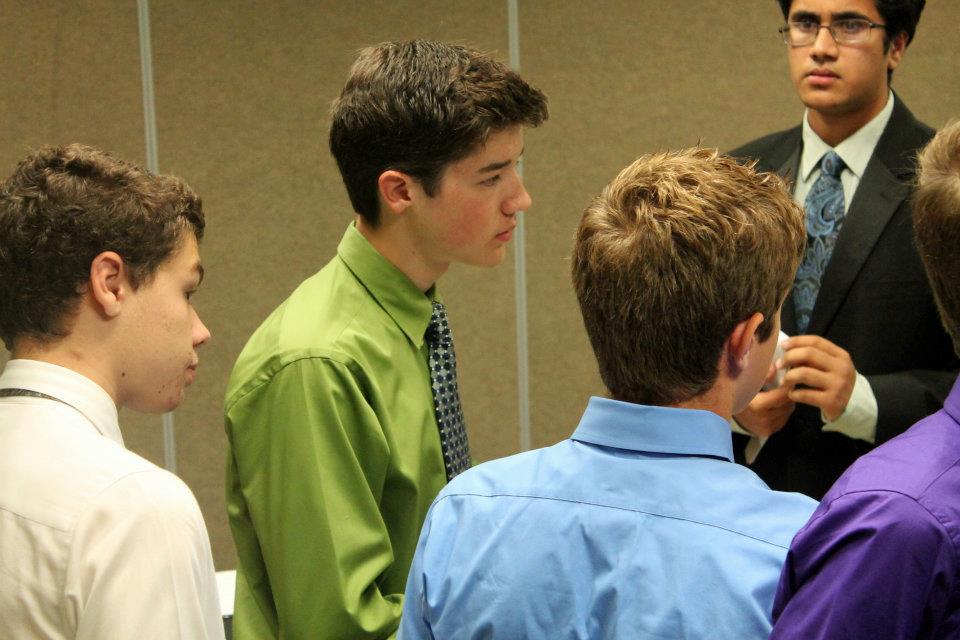 I've been a Model UN enthusiast for years. Last year, I found my favorite Model UN experience in my own backyard – the Best Delegate Summer Program at UC Irvine.
I signed up for several reasons. The primary drive, however, was simple: I wanted to have fun and learn about Model UN.  Of course, I could have gone bungee jumping and read a book on public speaking to try to achieve the same results, but it would not have come close to my experience.  I hold nothing against bungee jumping or public speaking books, but I definitely had more fun and learned more at the Best Delegate Summer Program.
Another reason why I really wanted to attend their program was their reputation.  I used the Best Delegate website regularly before attending conferences and I was ecstatic with the opportunity to learn from the foremost leaders in experience and knowledge of Model UN.
The Best Delegate Summer Program taught me a great deal about Model UN and gave me plenty of time to practice those concepts.  My favorite topic was undoubtedly social dynamics.  While I learned about negotiations and public speaking, social dynamics was a novel concept and very intriguing.  I was extremely interested to learn about the flow of committee in informal caucuses and how to hack into and utilize that system. Besides learning about social dynamics, I learned more about creating short and effective speeches, negotiations, and even about Model UN across the globe.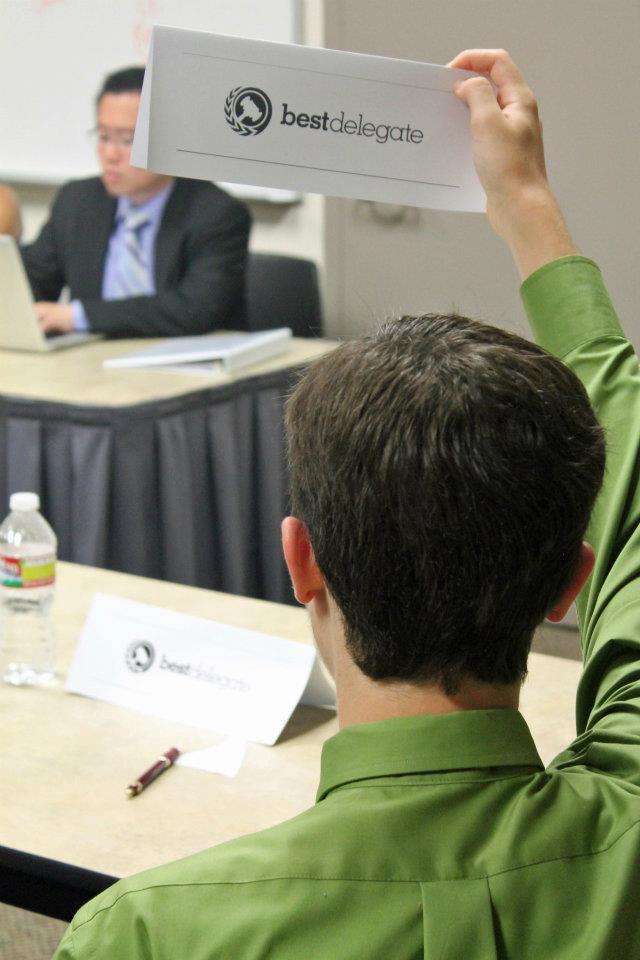 Best Delegate's expertise in all aspects of Model UN was extremely helpful over the week.  I was able to participate in many different simulations and get a lot of constructive and helpful feedback which I could use in following activities.  The simulations and exercises were always fun and helpful.  They were always done after the group had learned or practiced some skill and were designed to reinforce the lesson.
Additionally, Best Delegate taught me how to theorize about different scenarios and to consider situations in committee and about my own actions in a different light.  This new vantage point gave me a perspective I had never considered before and definitely improved how I reviewed my actions in committee and my ability to adapt my strategies and tactics.
I would highly recommend the Best Delegate Summer Program to anyone who is interested in Model UN.  For new students, who have never done Model UN before, the program will be a perfect introductory experience.  For veteran delegates, this program is a great way to build upon your existing skill set and knowledge and advancing onto another level of ability.  I was personally delighted by the challenging work presented to me, and I highly valued the experience to advance my skills with some of the best Model UN teachers in the world.
Best Delegate was one of my favorite Model UN experiences because of their passion for teaching, their experience in the field, and the simulations and exercises they created.  Best Delegate made certain that all students in the program learned and grew and by the end of the session all of the students, as well as myself, had noticeably improved and were using new strategies, techniques, and skills in simulations.  I find myself using the knowledge Best Delegate taught me in every conference I attend, and I hope others will take advantage of this wonderful opportunity.
The April 1 deadline for Best Delegate Summer Programs is a couple days away!
That's the final deadline to apply for our residential programs at Georgetown University and University of Florida. It's also the early deadline for our high school residential programs at UCLA and UC Berkeley, as well as our high school and middle school commuter programs at Georgetown University.
Click here to apply now for Best Delegate Summer Programs