MUN directors are the unsung heroes of Model UN. They support their student delegates, taking time out of their professional schedules to help with club meetings, advise student leaders, take delegates to conferences, provide guidance for their students' own conferences, and advocate for MUN at their schools and especially to administrators and parents.
But historically there's been little support for the MUN director. Most directors never did Model UN as students, only getting involved because of an enterprising young student leader who wanted to start a club — or they were told by administration to start a program because a neighboring school has a Model UN program. Typically directors have had to learn MUN through trial and error, along with their students who are also new to the activity, and seek help from other more experienced directors. It has generally been difficult for teachers to get started with Model UN.
And that's what the Qatar Leadership Conference, in partnership with Best Delegate, seeks to change.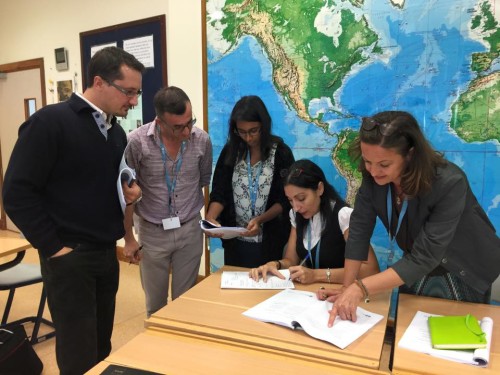 At this year's QLC, 30 teachers participated in the MUN Director Institute, a groundbreaking professional development opportunity where teachers learned the fundamentals of Model UN and best practices for supporting their Model UN programs.
Led by Best Delegate co-founders Ryan Villanueva and Kevin Felix Chan, the institute revolved around a full-day of MUN training for both new and experienced directors on Friday of the QLC, held at Qatar Academy.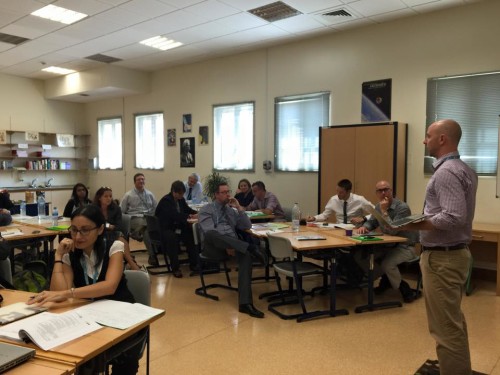 The Level 1 program for new directors featured lessons on how to help new delegates learn research, public speaking, resolution writing, and procedure in preparation for MUN conferences. This was the third Level 1 program offered in Qatar, first at QLC'14 and then at TQ'15.
The Level 2 program for experienced directors featured lessons how Model UN simulates — and does not simulate — the real UN, best practices for preparing delegates to attend conferences, and how develop student leadership through managing MUN clubs and hosting MUN conferences. This was the first-ever Level 2 program offered in the world.
In both programs, directors received access to printed and online lesson plans, workbooks, handouts, activities, and videos that they could share with their delegates.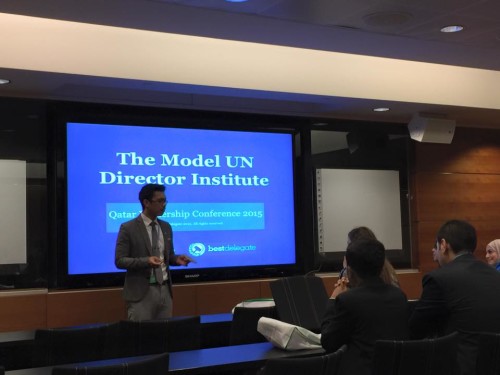 The MUN Director Institute continued into Saturday of the QLC with an hour-long Director Debate, where Directors were assigned countries and debated the question of "Food Security." Directors went through an entire MUN simulation in less than 60 minutes, going through opening speeches, an accelerated lobbying process, and debate on one resolution. And the debate was moderated by Qatar Academy chairs — in a reversal of roles, students were managing teachers!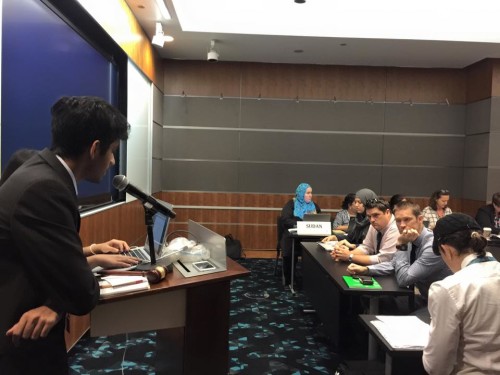 And finally, the Institute concluded with a Level 1 Certification Exam. This was the second-ever exam, the first being offered at Best Delegate's MUN Institute at Georgetown University in June 2015. The exam featured 35 questions that ranged from fundamental knowledge of the UN to Best Delegate training methodology in research, public speaking, and resolution writing. 17 directors took the exam and 7 had a passing score of 80% or more.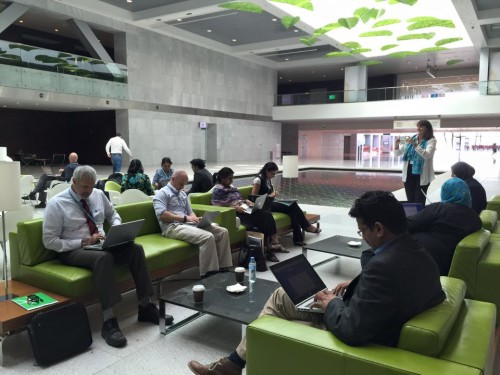 Here's what a few directors had to say about the institute:
"After completing the level 1 training, networking with other MUN Directors in the region, and participating in a simulated debate, I feel more confident and prepared to help develop my school's MUN program. I highly recommend the Best Delegate training for any teachers new to MUN."

– Keith Snider

"Best Delegate facilitated an informative and interactive training session for directors at different levels of development. As a new director with no previous experience with MUN, the institute left me feeling confident that I could run my MUN club successfully. The content of the training ranged from technical MUN terminology and procedure to practical tips for facilitating a school club. The day had a good pace and was as challenging as it was enjoyable. The debate and exam the next day really consolidated my learning from the institute and again, was a thoroughly worthwhile experience. Now that I understand my students' experience with MUN, I am better equipped to support them fully. Thanks for a brilliant learning experience!"

– Christine Fonseka

"Taking the Best Delegate Director's Institute training was an enlightening experience that truly prepared me to be an advisor for MUN. Ryan and Kevin give you all materials necessary to be successful, and more importantly, demonstrate how to use those materials effectively. The highlight of the training was the debate in which you actually became a delegate with an assigned country to learn how the MUN process works. It was evident that the participants who prepared where much more successful, which made the debate more meaningful for them. At the conclusion of the training, delegates were given an optional exam to demonstrate their knowledge about the UN and the Model UN program. It was a suitable exam that accurately assessed the knowledge required to be a successful MUN advisor!"

– Shannon La Nou
Professional development opportunities are hugely important to driving the growth of Model UN across the Middle East and around the world. Best Delegate is proud to partner with THIMUN Qatar to continue offering these opportunities.
Best Delegate plans to offer the MUN Director Institute again at the 2016 THIMUN Qatar and THIMUN Hague conferences, as well as Advisor Institutes at MUN conferences in the United States and the Model United Nations Institute next summer.
Interested in future Model UN professional development opportunities? Let us know by completing the form below: