ZZZ – Best Delegate Teacher Workshop: How to Get Started with Model UN
Finally…a Workshop for Teachers On How to Teach Model UN
and Experience What It's Like To Be a Delegate — for FREE!

Best Delegate is traveling around the country to hold FREE workshops for teachers who are new to Model UN or want to improve their program. Last year, we traveled around the country to observe and interview teachers from many different types of schools to understand how they are bringing Model UN to their classrooms and now we share those teaching methods and activities with you.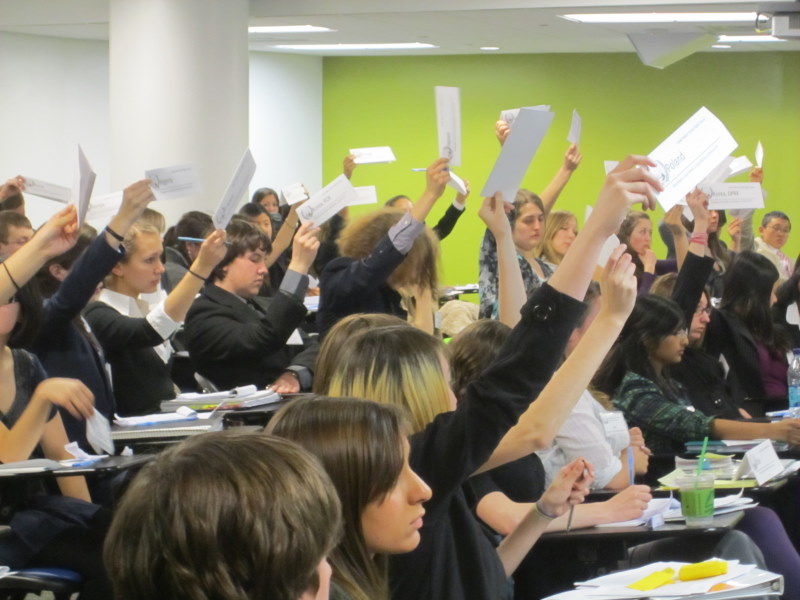 In this interactive workshop, will help teachers learn:
How to use Model UN to teach classroom curriculum and reinforce student learning
How to help students do research, write position papers, make speeches, and understand the rules of procedure
How to recruit students, organize a team, and attend a Model UN conference
How to run a practice committee for their students
Classroom activities that teachers can integrate into their lesson plans
Teachers will receive a Best Delegate training certificate and free resources on "How to Teach Model UN."
Parents welcome, too!
About the Workshop Leaders
Best Delegate founders Ryan Villanueva and Kevin Felix Chan have attended 150+ conferences across two decades of combined Model UN experience.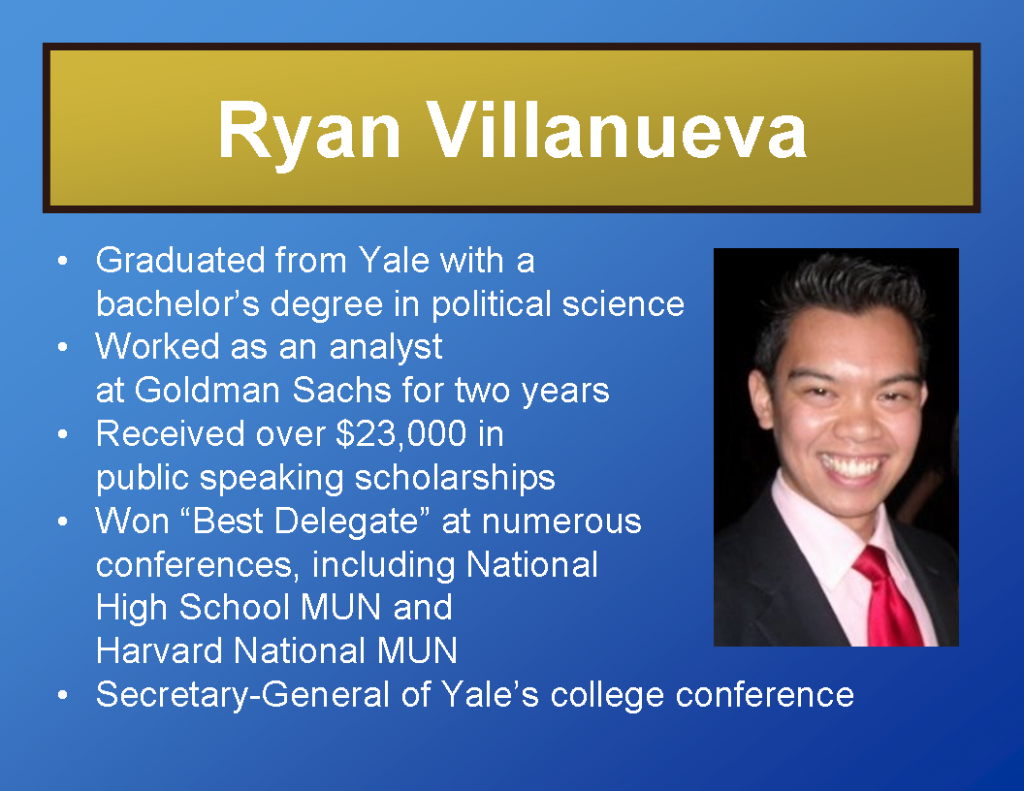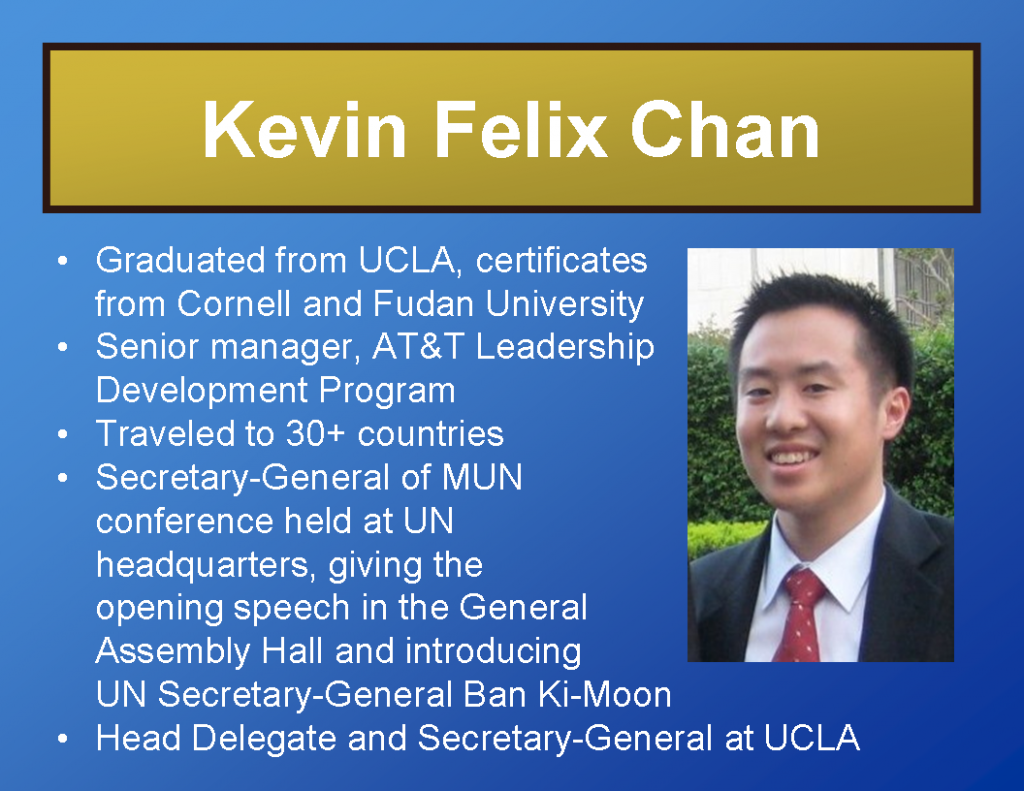 What others have said about Best Delegate
"I would like to thank you for the help that your website has given me in Model UN. The advice you have given me helped me get numerous best delegate awards. Model UN has helped me in so many ways, and this fall I will be attending Princeton. Thank you for all your help!" Madhu

"I have nothing but praise for Best Delegate. Their expertise and their services are unrivaled." Harry

"Best Delegate helped set up this mock conference and it trained a lot of our members who had no experience. Imagine trying to set something like that up without outside help! All of our members really appreciated it — I thought it was great!" Nat
Who Should Attend This Workshop?
If you know how to teach a class, then you already know how to chair a committee!
This workshop is open to teachers of all levels and are interested in teaching Model UN at their school. The workshops are particularly geared toward newer teachers who may need some help with running a practice committee at their school. This workshop is also great for teachers who never had the chance to be a delegate but wish they had the experience to share with their students — you'll get an opportunity to do so at this interactive workshop!
Register today!
The dates and location of the Teacher Workshops are listed below. Workshop attendance is limited so register for your city today!
Click your city below to register!
Don't see your city? Click here to request a teacher workshop at a city near you!