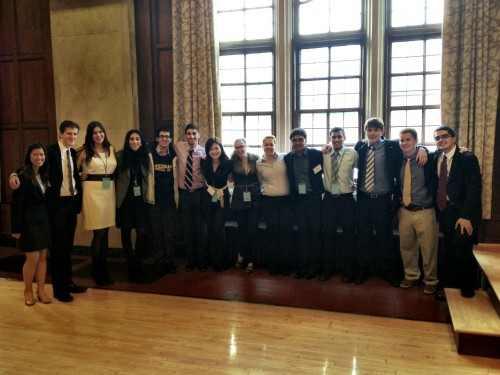 Over 450 delegates and advisors from Michigan, Illinois, and the midwest region attended the Model United Nations at the University of Michigan Conference (MUNUM) this past weekend. Led by Secretary-General Melissa Burns, MUNUM featured 13 committees, ranging from traditional UN simulations of DISEC, SPECPOL, and SOCHUM, to crisis simulations of the International Olympic Committee, the October Revolution, and the American and Japanese cabinets of World War II.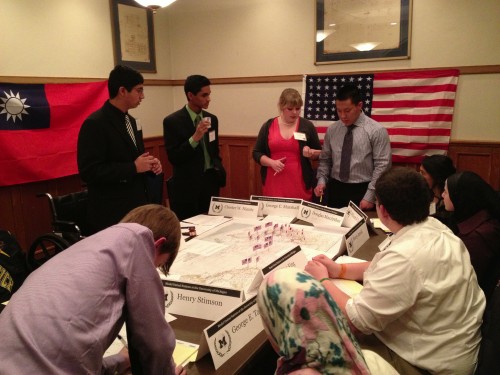 MUNUM simulated a few timely and intense topics and crises. One of the IOC members allegedly supplied Usain Bolt with performance enhancing drugs, an appropriate crisis given Lance Armstrong's interview with Oprah last week. SPECPOL discussed the refugee crisis in Mali, the real-life events of which were on every newspaper's front page throughout the weekend. And the Human Rights Council discussed the sensitive issues of LGBT Rights, Forced Child Marriages, and Living Conditions of Palestinians.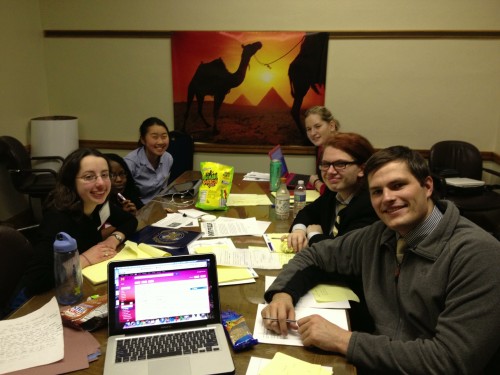 Several Best Delegate-ranked schools were in attendance. Royal Oak High School embraced their role as North Korea, taking antagonistic and unpopular positions in each of their committees. Terrorists barged into one committee and kidnapped the Forest Hills Northern delegate representing Israel, who was shortly rescued thereafter. And Mattawan High School took home the gold medal in the International Olympic Committee.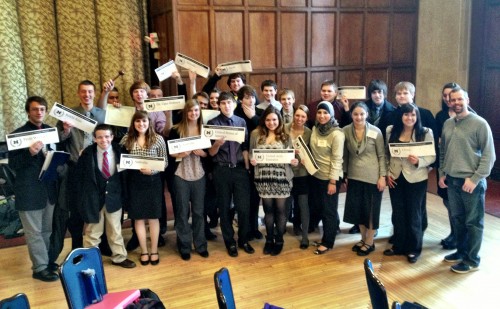 Thank you to Melissa and the MUNUM Secretariat for having me visit! Congratulations to all delegates, advisors, and staff on a great conference!
Check out pictures of the conference on the Best Delegate Facebook Album!