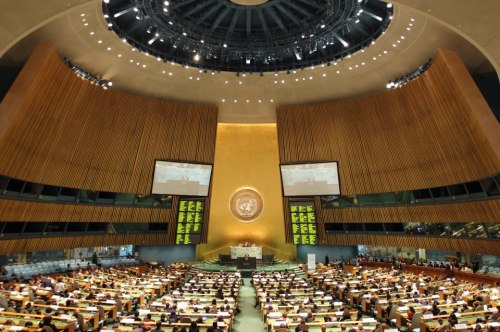 On March 25-28, Upper Elementary and Middle School Delegates from 16 nations converged at the Montessori Model UN Conference at the NYC Hilton with closing ceremonies in the UN General Assembly Hall.
Montessori Model UN (MMUN) is the largest of the Model UN programs meeting the needs of students age 9 to 18 years of age. Montessori Model United Nations has partnered with the United Nations to create a program for Montessori students who at the sensitive period for reason, justice and morality can participate in a life changing experience for themselves that creates a better world.
Unlike most MUN programs, MMUN is based on collaboration rather than competition. "The prize," according to Executive Director Judith Cunningham, "is the emotional growth and sense of accomplishment that comes from two days of intense negotiation that build to collaboration, with a goal of reaching a Resolution of a real-life problem facing the UN Member States."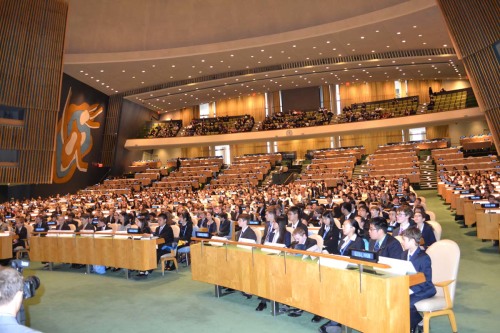 In addition, the MMUN NGO Forum provides students wanting to make a difference by taking action to a Global Problem. They create their own NGO for work in their community or in collaboration with others globally and mentors and an online Community support their projects.
This year, they introduced the NGO Forum Members to their privately branded NGO Forum on the Reelcause fundraising platform. The platform enables MMUN NGOers to post videos, photos and blog about their progress, interact with one another through an online Forum and also raise funds through the ReelcausePeopleSourcingProgram.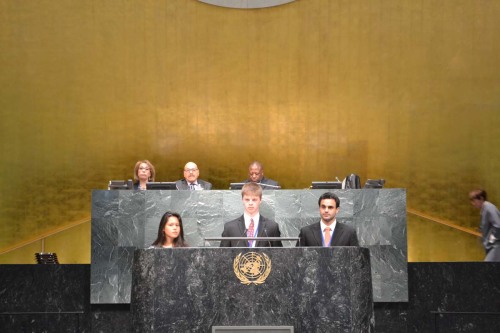 Montessori Model UN Announces "The Next Step" for Model UNers
Montessori Model UN wishes to recognize the passion that many Model UNers have to become Humanitarian Social Entrepreneurs and put into practice the skills and knowledge they have gained from their MUN experience. In order to do so, MMUN has announced their new summit, (IYES).
The first MMUN International Youth Earth Summit (IYES) will be on November 11th-14th with the Opening Ceremonies at the United Nations and later at the NYC Hilton Hotel.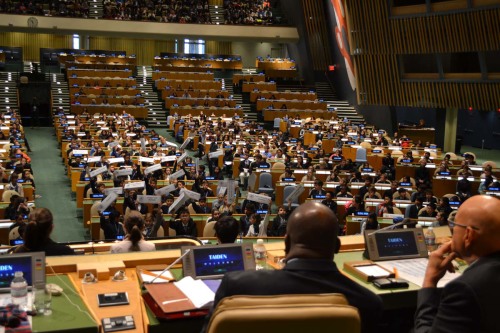 "There has been strong demand from Model UN participants who want to know how to put their ideas into action, secure funding and connect with mentors that can help them get their humanitarian goals accomplished, and we want to help them," says Judith Cunningham, Director of MMUN.
The goal of IYES is to develop socially-responsible young leaders and empower them to make a positive impact today. The opportunity for young leaders to launch their own social ventures has measurable impact, not just on their local communities, but also on the character of their leadership throughout their lives. IYES will create the pathway to action that facilitates their efforts to make a difference today.
Resolution Inc. and Columbia University's School of International and Public Affairs students will serve as mentors who will work with the students on an ongoing basis after the Summit. Participants will have the opportunity to present to foundations and business leaders for seed capital.
This is the first time a program for middle and high school students has been offered that will help guide them into a real world situation, where their effort can become a part of their community's infrastructure that can continue past their graduation. Through IYES, the leaders of tomorrow, with lifetimes of socially-responsible leadership, will be launched today.
(This article was provided by Judith Cunningham, Executive Director of Montessori Model UN (MMUN))