Learn more about Best Delegate Summer Programs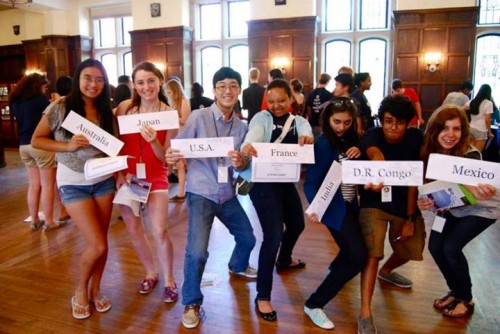 MUN is my passion. I wanted to become a better delegate so I can teach others back at my school.

– Julia C., British Columbia
MUN is our passion, too.
Kevin and I have been doing MUN for over 13 years, ever since we were in high school. We've since attended more than 250 MUN conferences combined. We've gone from being new delegates to serving as Head Delegate to winning Best Delegate. We've served as Assistant Directors and Chairs as well as Crisis Directors and Secretary-General. Now we're professional MUN trainers and consultants, working with global partners like UNA-USA and the World Federation of United Nations Associations.
Our passion for Model UN is the reason why we started Best Delegate Summer Programs.
Best Delegate Summer Programs help delegates improve Model UN skills, especially public speaking, negotiation, and research. We know how to help delegates improve because of our extensive experience in Model UN and the fact that we've worked with delegates all over the world. When delegates see how passionate we are about Model UN, and when they hear our firsthand experience as Model UN delegates, they also become more passionate about Model UN and they are more likely to improve their MUN skills.
And we've recruited others who are passionate about Model UN to help us teach at Best Delegate Summer Programs. Our Diplomacy Fellows are the best delegates on the college circuit. They are eager to share their experience and passion with the next generation of MUN delegates.
At Best Delegate, we believe that our passion for Model UN makes us more effective at teaching Model UN and helping delegates improve.
Learn more about Best Delegate Summer Programs