This past weekend Best Delegate liveblogged from YMUN and will be liveblogging from HMUN, THIMUN, and ILMUNC this upcoming weekend.
Conference Recap
YMUN
Yale Model United Nations (YMUN) on the campus of Yale University began its thirty eighth conference on January 19, with opening remarks by Samantha Nutt, the co-founder and Executive Director of War Child Canada. Delegates immeadiatley went into the first committee session following opening ceremonies. YMUN contained many unique committees, such as NATO and The Trojan War JCC, along with the more traditional General Assembly. The committees were filled with intense and thoughtful debate.
Conference Preview
Best Delegate will be liveblogging from:
Harvard Model United Nations (HMUN) is a four-day international relations simulation for high school students held annually in downtown Boston.  At HMUN, delegates gain insight into the workings of the United Nations and the dynamics of international relations by assuming the roles of UN representatives and members of other international bodies and national cabinets. HMUN is an exciting opportunity for students to debate issues that confront world leaders and to draft resolutions in response to these global issues. Participants will develop their abilities to work with others who are equally motivated and passionate about the topics of debate and to respond to global concerns.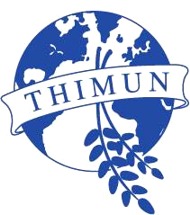 The Hague International Model United Nations (THIMUN)– The object is to seek, through discussion, negotiation and debate, solutions to the various problems of the world. The young delegates, in seeking solutions to these problems, can learn to break away from narrow, national self-interest and develop true international cooperation. The research and preparation required, the adoption of views and attitudes other than their own, the involvement and interaction with so many other young people from around the world, all combine to give the young people a deep insight into the world's problems, to make them aware of the causes of conflict between nations and to lead them to a better understanding of the interests and motivation of others. Thus, in a small way, the THIMUN Foundation, through its conferences, attempts to fulfil the aims and goals set by the founders of the United Nations in the Preamble to the Charter of the United Nations:"to practice tolerance and live together in peace with one another as good neighbours."
Ivy League Model United Nations (ILMUNC) – U. Penn– Hosted by the International Affairs Association at the University of Pennsylvania, the Ivy League Model United Nations Conference (ILMUNC) is the premier Model United Nations conference for high school students. Each January, we gather roughly 2700 students from around the world to participate in a weekend of stimulating debate, hands-on learning, and enjoyable activities in Philadelphia and on Penn's scenic campus. Please click on the links above to learn more about the conference. ILMUNC XXVIII will be held from Thursday, January 26 to Sunday, January 29, 2012 at theSheraton Philadelphia Downtown Hotel, in the heart of the city of Brotherly Love.
 Upcoming Conferences:
Community News
Best Delegate News
Model U.N. News