Liveblog Tour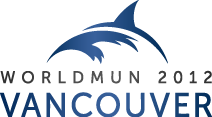 This past weekend Best Delegate was busy liveblogging from NHSMUN and BMUN. This week, we have guest blogger Larissa Taciuk blogging from WorldMUN Vancouver! Larissa was on the McGill Model UN team and staffed with us at UNA-USA's GCIMUN. Her experience combined with her background as a Vancouver native should make the coverage interesting. The WorldMUN staff has also been incredibly supportive of Best Delegate throughout the year and we're very excited for them this weekend!
Yale Summer Camp Launch!

Registration is now open for the Yale Model United Nations Institute! This summer camp will be co-taught by members of the award-winning Yale Model UN team and Best Delegate. Also, priority registration closes for our Model UN Summer Camp at UC Irvine at the end of the month.
Conference Recaps
Over 1,500 high school delegates attended the 60th annual session of the Berkeley Model United Nations Conference (BMUN). BMUN was founded in 1952, making it the first and oldest Model UN conference in the world, and its 60th session marks its "diamond year." Read more!
National High School Model United Nations
Over 3,000 delegates attended the 38th session of the National High School Model United Nations (NHSMUN) conference in New York. Hosted by the International Model United Nations Association (IMUNA), staff from many universities and delegates from schools around the world got to experience a MUN in the UN Headquarters for committee and closing ceremonies. Read more!
Upcoming Conferences
Community News
Best Delegate News
Model U.N. News
The TIKVAMUN Debate- Hope for our future
Freedom of Expression in a Global Age
The above articles are about Palestinian and Israeli students debating the creation of a Palestinian State at TIKVAMUN. The conference brought together students of very different backgrounds, and they were able to work together to pass a resolution.