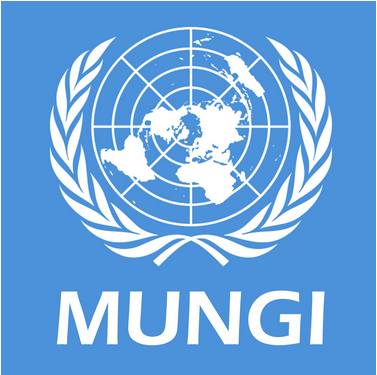 Last September, I was approached by Dylan Sexton, founder of Model United Nations Global Initiative (MUNGI), with an organization idea with a special niche: offering affordable MUN opportunities to financially needing and deserving students.
At MUNGI, we honor our motto "All for MUN, MUN for all" by staying true to our  principles:
Make MUN available to all, despite economic background. We believe that everyone should be able to participate in MUN no matter what their circumstance is.
Break down barriers keeping schools without teams and home school students from participating in MUN. Unlike traditional students, homeschool students don't always have access to MUN teams.
Ensure all students have access to free, high quality, online training materials. We know that anything- even gavelling at your first conference- is possible with the right preparation.
The executive team at MUNGI is committed to providing an array of 'delegate-friendly' online resources including video tutorials and picturesque infographics covering several aspects of MUN. This part of the website is updated each week on MUNdays (Mondays) and targets delegates at all levels of experience.
We also offer a full line of custom training programs that can be tailored to your school's or organization's exact needs. We offer training presentations, videos, training schedules, etc. all free of charge to schools with existing MUN programs or schools interested in initiating MUN programs.
What makes our program unique, however, is our travel teams. As part of our mission to break down some of the financial borders with regard to participating in MUN, we plan to offer a full line of travel teams and programs to several major conferences across the world at discounted rates. More information on our travel teams and scholarships can be found by clicking here.
With the beginning of 2015, MUNGI hopes to remain resolute with its ideals and we hope to bring the MUN experience to all driven individuals. You can help us get the word out by sharing MUNGI's details with your friends.
For more information on the organization, click here.
As a growing startup, we appreciate any feedback that you may have. If you wish to contact us, click here.