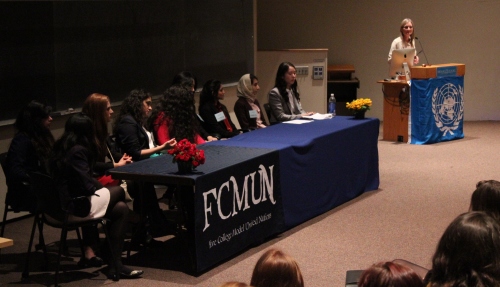 The Eighth Annual Five College Model United Nations hosted at Mount Holyoke College took place on March 27th to March 29th, 2015. With ten dynamic committees debating everything from historical revolutions to futuristic corporate domination, a stunning retelling of two of the world's most grossing novels and movies: Harry Potter and The Lord of the Rings (that would make Tolkien and Rowling envious), a variety of social events, and a driven and highly committed organizing team: FCMUN VIII brought everything required for a successful Model UN conference to the table.
Nine months in the making, FCMUN was brought to fruition through the tireless efforts of its Secretariat; members of Mount Holyoke College Model United Nations and University of Massachusetts Amherst, who are passionate in their commitment to Model UN, International Relations, Event Organization and Diplomacy.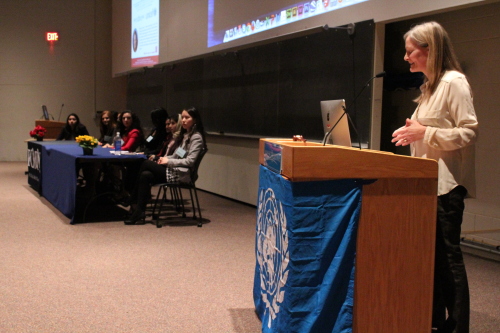 The process required months of detail oriented planning, negotiating, training and innovative designing, not to mention hours and hours of lugging boxes from one building to another. The purpose, in essence, was to organize a conference that would simultaneously project MHCMUN's and the Five College's commitment and contribution to the national Model UN Circuit, and provide a thorough and memorable learning experience for its delegates.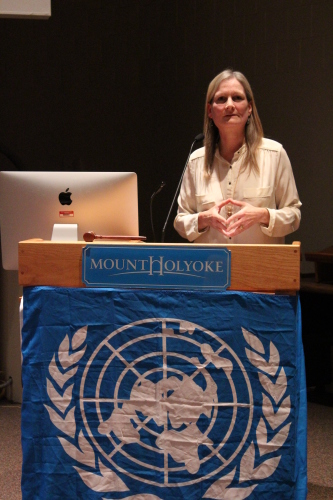 Highlights from the conference included keynote speaker Dr Susan Bissell from UNICEF, the blacklight party 'Radioactive', the multitudes of crises carefully constructed to test delegates, New York Halal Cart meals, and a Head Delegate Social at a local restaurant in the Village Commons, The Yardehouse Tavern.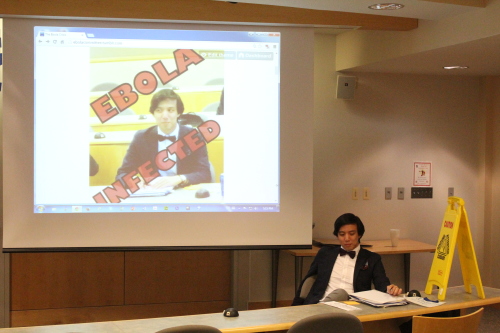 FCMUN also continued to provide thoughtful hospitality for its delegates through its hosting initiatives: students volunteered to host delegates for the weekend, thus creating an interactive and organic experience. Moreover, various organizations on campus, including the President's office spent tireless hours, helping promote and support this initiative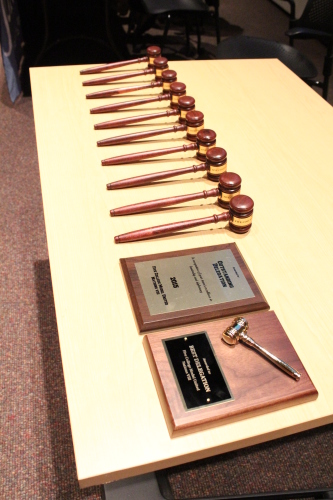 Conducted from the March 27th to 29th, FCMUN VIII proved to be the best edition yet, in a long line of FCMUN conferences as a thoroughly energetic, efficiently organized and meaningful learning experience that has left delegates, staffers, and 5-college community members eager for more!
To learn more about FCMUN, check out their website and Facebook page!
(This Conference Recap was provided by Thaenpaavai Kannan, Director of Events & Mariam Aamir, Director of Publicity, FCMUN)