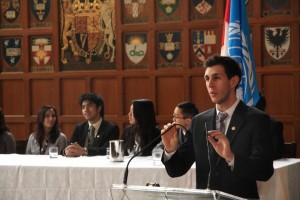 The 26th annual session of the North American Model United Nations (NAMUN) college conference was held February 24-27, 2011 at the University of Toronto's St. George campus.  Secretary-General Selena Lucien led over 40 Secretariat and staff members to host over 200 delegates from 20 universities from around Canada and the United States.
In addition to six General Assembly committees, there were specialized committees as well as a Nazi vs. Allied forces crisis committee. Specialized committees such as the Roman Republic, Congress of Berlin, House of Lords and Chinese politburo were presented.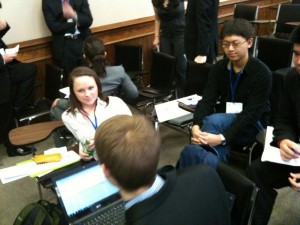 On the 3rd day, NAMUN's unique red carpet gala dinner was held at the Great Hall at Hart House (the university's student center), and featured the guest speaker, Professor Fish from UC Berkeley, and a night of dancing. NAMUN's tradition serves as a grand commencement to the conference with a dress code just shy of black tie.
Another NAMUN tradition is the crisis night, held right after the gala dinner. The crisis staff delivered nearly 4 hours of crisis events from 1am – 5am. Delegates then reconvened for the last committee session 5 hours later.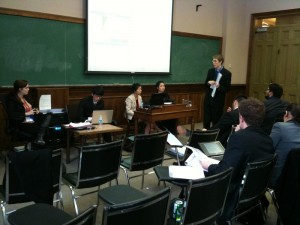 Colgate University and the Pace University – NYC took home many of the awards.
The schools that attended were Brown, Clemson, Colgate, Concordia, Massachusetts College of Liberal Arts, McMaster University, Northern Michigan University, Oakland, Pace, Queens, SUNY Buffalo, University of Alberta, UC Davis, University of Detroit, University of Ontario Institute of Technology, University of Pittsburgh, University of Prince Edward Island, and York University.
**
Thank you to Best Delegate reader Karina Chan from UC Davis for submitting this recap!