As the school year draws to a close and the circuit slips into its summerly hiatus, the time has come once again to pass on the torch to the next generations of MUN leadership. And while visions of vacation may swim sultry in your heads, now is also a great time to reflect on the lessons of this past year and to make plans for the upcoming year of Model UN, which may include picking leadership for and designing your own college conference. With this in mind, Best Delegate has compiled a guide with tips and ideas to consider when planning a college conference (whether you're starting from scratch or taking over a well-established conference).
We've asked a few William & Mary International Relations Club and &MUN alumni who went through the experience of building a conference themselves for their input in this guide:
John Kirn, William & Mary Class of 2012, served as the President of the International Relations Club (IRC), the overarching organization that oversees the W&M Model UN team, from 2011-2012, during which time the &MUN conference was created and approved. He had previously been involved with the secretariats for four of W&M's high school MUN conferences.
Connor Smith, William & Mary Class of 2014, served as the Secretary-General for &MUN I, and returned to &MUN II as the Director of the Ad-Hoc Committee of the Secretary-General. He has also been an active member of the William & Mary travel team and a well-known personality on the circuit, serving as his team's Head Delegate for his final year of college.
Samatar Yonis, William & Mary Class of 2013, served as the Chief of Staff for &MUN I, a position similar in nature to the role of Director-General. He, too, was a member of the William & Mary travel team and an officer in the W&MIRC. He was also involved in leadership and chairing roles for W&M's high school MUN conferences.
Without further ado, here's our rundown of things to bear in mind in the making of a MUN conference.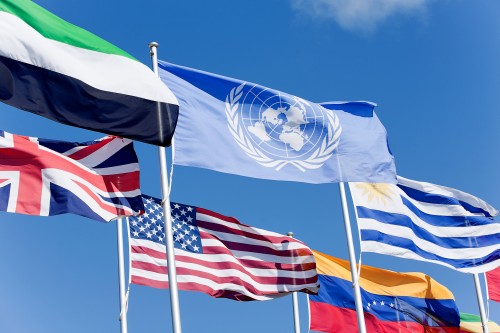 1. Vision
All great conferences start off as great ideas. Not every college with a team that competes on the MUN circuit hosts a conference, so for those that do, it is important to think about what kind of conference you'd like to run: Do you want to have a focus on crisis simulations (à la VICS and &MUN), stick to traditional assemblies (think OxIMUN), or address one uniform crisis across committees (in WPMUNI fashion)? What do you want to be known for as a conference? Will your conference have an overarching theme (that may be conveyed through your opening ceremonies speaker of choice)? Do you want to incorporate philanthropic initiatives or form other partnerships with non-profits or sponsors? How can you draw upon and integrate your conference into your college's location (through social events, cultural immersion, or sharing the quintessential college experience at your school)? All of these are important questions to consider as you formulate a framework by which to run your conference.
&MUN Weighs In: Can you tell us about some of the driving goals and vision behind &MUN and how it came to be? What obstacles did you face in the "early days" of the planning stages, and how did the finished product of the conference(s) meet your expectations? In your view, what is &MUN's "brand?"
John: The establishment of a new conference is a chaotic, awesome sight to behold! &MUN was nearly a decade in the making. W&M has had a high school conference (WMHSMUN – William and Mary High School Model United Nations) for over a quarter of a century and a middle school conference (WMIDMUN – William and Mary MIDdle School Model United Nations) for over a decade. The IRC is one of the largest student organizations at W&M. The members are supremely dedicated to MUN and have a particular love for hosting crisis committees. Many even came to W&M after attending WMHSMUN and/or WMIDMUN as a delegate! Moreover, the IRC had been hosting large, well run, well recognized conferences for years. There was always a discussion about next steps as the existing conferences matured into large, professionally run operations. When I was elected Club President in April 2011, I was in the midst of a month and a half long spring break backpacking trip traversing three continents in the middle of a semester abroad – not necessarily a period conducive to strategic planning. However, after numerous Skype brainstorming sessions with the newly elected board, I became convinced that the idea of a college conference deserved a thorough and sanctioned review as the goals and priorities we had established for the year would help address a number of the hardest limitations [to hosting a college conference].
Connor: The major goal for &MUN II was to preserve the novel aspects of &MUN I, while switching a few things up as a means of working towards institutionalizing the conference model. Watching that actually happen has been absolutely wonderful for me. I definitely think the staff and delegates' excitement for &MUN II exceeded my expectations, and after all that work on the front-end to get the conference off the ground, it was amazing to see it propelled by its own momentum. For us, the all-crisis model made sense for a variety of reasons. First, even though we were starting off with lower numbers, this gave us the ability to run several smaller committees and provide a diversity of topics. This is also meant that we could employ a large, enthusiastic staff in the crisis room, all of whom also brought their topical preferences and passions into the conference development process.
Samatar: &MUN is unique because the staff works tirelessly during the conference to cater to the interests of the delegates, ensuring that they have the freedom and ability to express and craft the flow of events in their committee into what they really envision it becoming. The personal attention to detail from the secretariat, directors, and staffers is why delegates state they have an incredible time at &MUN.
2. Location, location, location
As with real estate, one of the main selling points of a conference can be its location. Indeed, one of the "selling points" for doing Model UN is the ability and motive to travel to other cities, states, or countries and to experience other colleges' campuses.  When selecting a location for your conference, there are many factors to consider: Should you have your conference on campus or in a hotel? Which would provide the best resources, and which is more conducive to executing the overall vision of the conference? If you're holding it on campus, should you try to secure one building, or can you have committees spread out in available rooms across campus? What does your city or campus offer in the way of the "tourist" or "novelty" factor (i.e. what would visitors want to see or experience while there)? You may want to include a campus tour, (suggested) excursions in the city, or activities specific to your college identity as part of your conference programming. Although the location of your conference may seem like a logistical triviality, it can actually become an integral part of the conference's identity. With WPMUNI, for instance, the containment of the conference within one building (the library) was crucial to the execution of the six-way joint crisis committee apparatus. With &MUN, a young conference with such small, personalized committees, it was a similar situation. Other conferences, such as NCSC and UCBMUN, are hosted in hotels off-campus, but have built-in programming to ensure that delegates also get to experience the surrounding city as well as the host school's campus. Whatever you decide, you should carefully consider how the location you select reflects or fits in with the overall vision for your conference.
&MUN Weighs In: How and why did you select the School of Education as the location for &MUN? How did the location influence the structure of your conference(s)?
John: The existing [middle and high school] conferences utilized on-campus spaces (over half of the rooms on campus). However, college conferences last a day longer than the grade school instances, pushing committee sessions into the school week when classrooms are not available. Off campus locations of sufficient size and reasonable cost would be very distant and hard to staff. Ultimately, while conference centers as far away as Richmond and Virginia Beach were considered, the newly constructed School of Education and Executive Conference Center on campus could provide a reasonable rental rate without supplanting classroom space. We couldn't have asked for better timing!
Connor: [The structure of the conference as an all-crisis one] was also a factor of space constraints and a desire to retain a really close connection between our staff and our delegates by bringing them all together as much as possible. Since it's become more possible with our space this year, the idea of adding a single GA has been floating around, but we'll have to do a lot more research to see if there's a demand for that. At the end of the day, since we are still so young, next year's conference model is still very flexible, and we're in a good place to incorporate this year's feedback into planning for &MUN III.
3. (Wo)manpower and Resources
One of the most challenging aspects of running a college conference can be building up a strong base of staff members to implement the execution of the conference in the preparation and "game day" stages. Some schools are blessed with large, active international relations clubs or Model UN programs, but others may have a smaller base of "constituents" to draw upon. Therefore, recruitment can be crucial. You want to ensure that you have the proper balance of personalities on your secretariat to accomplish your goals. Appeal to the entire student body during recruitment; sometimes the best personnel can come from outside of the traditional MUNisphere. Think, for instance, of how great drama students would be at crisis! As you create your secretariat, carefully consider each position; what responsibilities will the role entail, and who would best fill it?
&MUN Weighs In: What kinds of consideration went into selecting the staff for your conference(s)? As we learned from interviewing this year's secretariat, &MUN II attracted nearly triple the number of delegates than &MUN I. What challenges did this pose on the staffing side of things? Do you think the number of delegates at &MUN will continue to grow even more?
John: People are the greatest asset. A secretariat cannot run a conference alone. Dedicated, passionate staff who are truly invested in the conference are the most important resource. To that end, after additional consultations at the beginning of the fall 2011 semester, I established the College Conference Committee as the official exploratory body. Connor Smith, the future Secretary-General of &MUN I, was selected by application as the chair of the committee. Interested club members formed the bulk of the committee, but outspoken critics also provided much needed debate on key topics. Working with Connor, I leveraged my experiences on previous secretariats to ensure that the committee worked in a structured manner towards an achievable vision that could receive broad approval.
Samatar: &MUN I's secretariat was selected because we all had essential talents. Connor and Caroline had the initial vision for &MUN. Eleanor and Abhi knew how to run dynamic crisis committees. Rachel and Shivani were organizing rock stars hammering out every detail. Harini and Roma understood how to promote success and excitement. Yena was our resident tech wizard. Iman and Natalie brought enormous passion for ideas and ingenuity. And Lucas and I were the men who could lead and manage our huge IR Club staff. During the actual conference, as Chief of Staff my biggest job was ensuring clear and quick communication. That meant leading the staffers by making certain they knew what and where they needed to be at all times. There is nothing worse than staffers appearing unprofessional because they didn't have clear instructions. In terms of preparation for the conference, I was involved with logistics and planning; two aspects I find can truly make a delegate's experience of a conference if done well.
Connor: I think that the most pressing goal in terms of maintaining the staff to delegate ratio is to make sure that we don't over-register, and that we're able to attract the right people to help us build our model. Also, since I absolutely adore our venue (the William & Mary School of Education) and we face some pretty tight space constraints for the time being, I don't see our cap going up for at least the next couple of years.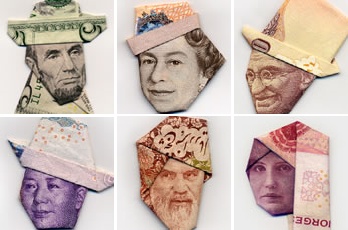 4. Funding
Money may be the root of evil, but it also makes the world go 'round. And as much as we like to forget about funding in the course of committee, the MUN world is not exempt from this fact of life. When planning a college conference, funding can be one of the biggest hurdles. Many college MUN programs receive money from the university or raise enough to fund their travel teams, but that budget may not stretch to cover the costs of a college conference. Think about ways to grow your budget, whether that's through applying for additional fees from your university administration, reaching out to your program's alumni to request aid, or making changes to internal spending (i.e. consider reducing delegation sizes you send to conferences, or knocking one conference off the roster, or cutting down on team-sponsored social events). Of course, whichever strategy you take will require you to weigh the pros and cons; if you have to give up aspects of your MUN program that are valuable to you as a team, you may decide a college conference isn't worth it. However, here are a few other fundraising ideas that may help:
United Nations Day: Organize a campus-wide celebration of UN Day (this year it's on Friday, October 24th) with a series of events that you can charge a small admission fee for (i.e. invite speakers that will attract a large crowd, or host your own mini UN film festival), and/or merchandise you can sell.

Benefit concerts: Team up with popular musical or theater groups on campus or invite artists to donate their time to your cause, and charge admission to their performance.

Casino Night: Channel your inner James Bond or Revenge and host a casino night on campus, and charge an admission fee or for poker chips.

International Festival: In the same vein as UN Day, team up with culturally-oriented student groups to put on a festival with booths representing a multitude of countries, with food, music, and cultural demonstrations. This event could also attract people from the broader community outside and around campus.

Charity Ball: Imagine the delegate socials you've been to in your time on the circuit. Now class it up a notch, hire a band or DJ, pick a theme, and charge admission.

High School or Middle School Conferences: Most colleges already host their own high school conferences, but if you don't, this can be a valuable source of revenue and serves as the bulk of several teams' budgets. There is an increasing demand for Middle School conferences as well, so consider hosting even a one-day conference on your campus for local Middle Schools. The smaller conference model also works for novice schools that are just getting started at Model UN and want a more low-key, training-focused event to attend. Finally, if you already host both a high school and middle school conference, consider either fundraising at these events through the sale of conference-themed merchandise or increasing the number of delegates.

Sponsorship: Of course, if you don't have the revenue to run with any of these fundraising initiatives in the first place, a good option is to reach out to international affairs-oriented companies and ask for sponsorship. A few conferences on the circuit have successfully received sponsorship from airlines in exchange for advertising the company on the conference materials, having representatives from the company on-site, and conducting a raffle to win a free trip on the airline. On a slightly different note, think of reaching out to companies that could supply you with materials you'd need for the conference free of charge (i.e. pens, notepads, folders, etc.) in exchange for a similar set-up.
Also keep in mind that, while college conferences do make up a lot of their costs through delegate fees, as a new conference, you may not be able to charge fees as high as some of the more established conferences. Additionally, as you grow as a conference, you should consider offering some form of financial aid (i.e. a reduction or waiving of fees) for schools or delegates that wouldn't be able to attend otherwise. In the long run, this can prove very beneficial, as it will expand your reach and reputation as a conference.
&MUN Weighs In: What were the major financial constraints and goals you faced going into &MUN I and II, and how did you deal with them?
John: The club's financial position was always precarious and heavily dependent on the level of Board focus and leadership. Starting the conference at a loss could have great financial impacts that could end the club as we knew it. We therefore repaired and buffered the Club's finances so any major loss of revenue or unplanned outlay would be survivable.
Connor: The major financial goal of the conference is to be revenue-neutral, so before we explore too much expansion, we also need to make sure we're more than comfortable with our model and have a few more years of institutionalization to lay the groundwork for any major logistical changes.
5. Targeting Your Audience: If you build it, will they come?
Arguably the most important question to consider of all of these when planning a conference is whether there is demand for your conference; in other words, if you build it, will they come? Which schools would your conference attract, either regionally or content-wise? In terms of timing, how does your conference fit in with all of the major ones on the circuit? What contacts do you have on the circuit that you can reach out to as you build your brand? Talk to the schools you traditionally work with or socialize with at other conferences to get a gauge for whether their school would be willing and able to come to your conference if you hosted one. Once you've established that the general demand is there, work on fleshing out the conference programming and tailoring it to your "customer" base (i.e. the delegates who would be attending your conference). Your opening ceremonies speaker, your social events, your committee topics, your extra-committee activities: this is the time to take your "vision" for the conference and turn it into a reality.
&MUN Weighs In: Can you give us some insight as to what was going on in your minds when you first embarked on this journey of building a brand new conference? What were your major concerns, considerations, and roadblocks? What delegate base did you hope to attract and how did you go about doing so? What are your goals for &MUN III and beyond?
John: In addition to the areas for consideration that I previously expressed (budget, etc.), there were also logistical questions of timing and even what to do about the social events. The Club adores the other conferences on the circuit and finding a time that didn't overlap with important campus events or other conferences seemed impossible. Much creative thinking and many scratched out ideas narrowed the timeline for when a conference was possible. We mapped out timelines for campus events, the academic calendar, other conferences, and the energy levels of our members before deciding on a time. Additionally, Williamsburg is a beautiful college town with many famous tourist attractions. Night life, however, was not necessarily a strong point. How could we replicate the McMUN bar crawl or the beloved Cabaret night of WorldMUN? Over the course of a year, the number of bars ("Delis") and social spaces doubled; this allowed for more expansive social plans than could have been imagined! Turning to strengths, reputation-wise, Club members enjoyed camaraderie on the circuit where I believed we were and are known for our professionalism, deep knowledge, and as fun, easygoing friends. The Club has also enjoyed ongoing success at many conferences, especially WorldMUN.
In the end, final approval for a new conference would have to be granted by the approximately 150-member Club as a whole via a Constitutional amendment. Alternative avenues for growth and development were pitched and numerous club meetings concentrated on the impact a new conference would have on the IRC family. As the Club President, I felt it my duty to evaluate and work with competing ideas with a fair hand and charitable understanding. After months of sometime contentious debate, detailed plan presentations, and political wrangling from which I'll spare you the details, the proposal for a College Conference was approved by a supermajority of the IRC. The budget was now resilient, the popular interest solidified, the administration placated, the location secured, the social events expanded, and the timing identified. The conference was supported by a passionate, experienced, and well respected group of individuals who still make up many of my closest friends. I'm delighted the conference has grown and continued to transform over the last two years!
Samatar: When we started working on the first &MUN, we were constantly aware of the fact that &MUN's future depended upon how great an experience delegates had at the first one. We were very aware that how we crafted &MUN I would set precedence for the manner in which it would be organized from then on. So we put an incredible amount of effort into tinkering with what events to do and where to do them in order to make certain we had the best combination possible for people to rave about the conference to the rest of the MUN circuit. The &MUN II Secretariat have done an incredible job continuing that. The most rewarding part of it all was hearing the delegates express three things: 1) how high the quality of this first time conference was, 2) just how much downright fun they'd had the whole time, and 3) how awesome it was having Ambassador Thomas Pickering as the guest speaker. The most challenging part was ensuring that every idea and event had been thought through in every manner possible to make certain that &MUN I would be as satisfying to the delegates and staff as we felt it would be to us on the secretariat. I'm proud to say it was.
Connor: From a larger strategic perspective, I would love to see &MUN continue building its attendee base and serving as a hub for teams mostly competing at the major Northeast and West Coast conferences, as well as schools that usually stick to the Southern circuit. Overall, it should be a story of balance: choosing committees that are innovative and interesting, but still realistically grounded in the dynamics of international relations; increasing the level of debate and sophistication in our committees, but always retaining the emphasis on creating genuine camaraderie among our delegates and staff; and hosting new teams without losing our personal connection with our friends who have supported us from the beginning. I think that, if the &MUN brand can continue standing for these things, that word will keep spreading about what we're building here.
***
While there is no magic formula to running a college conference, the above guide should serve a useful starting point for the brainstorming and planning process. Whether you have just inherited the role of Secretary-General for a seasoned conference, are taking the lead on establishing a brand new one, or are simply looking for a way to mitigate your MUN withdrawal symptoms before you resume the delegate life in the Fall, we at Best Delegate wish you all the best in your future MUN endeavors.
Thanks to John, Connor, and Samatar for providing their input and insight into the college conference-planning experience!