This article has been submitted by NMUN•DC 2014 Secretary-General Cara Wagner and Deputy Secretary-General Kristina Getty.
The NMUN•DC 2014 conference was held from October 31, 2014 through November 2, 2014, in Washington, D.C. at the Marriott Wardman Park Hotel. More than 850 students from 18 countries attended the program, which began with an expert briefing panel at the State Department, followed by an opening ceremony at the hotel, an opportunity fair, five committee sessions, a focused session for voting and conclusions, and a closing ceremony.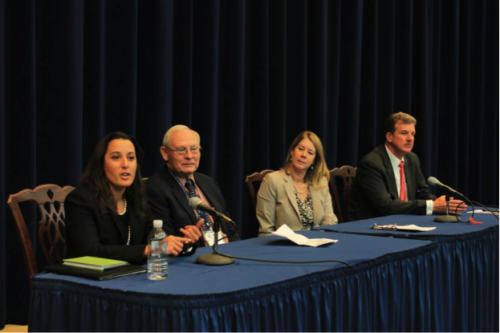 At the State Department, delegates heard from Deputy Director of the Office of Human Security Margaret Bond; Director of the Office of Global Systems Robert J. Faucher; and Erin Clancy, Foreign Service Officer in the Office of United Nations Political Affairs. All three panelists noted that they had participated in Model United Nations when they were younger, and Ms. Clancy made the inspiring point that, "You can get paid for this!" That sentiment carried throughout the weekend as delegates immersed themselves in the simulation.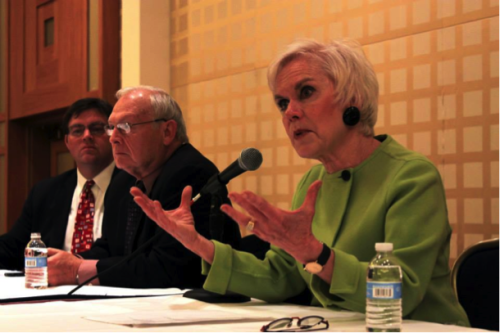 At the opening ceremony, delegates and staff were treated to insightful remarks on issues facing the global community by Former Ambassador The Hon. Sally Shelton-Colby, which was followed by a question and answer period. Immediately afterward, the conference sessions began in earnest. Delegates were eager and excited to engage in committees and worked to reflect the policies of their respective Member States as they grappled with the real world problems faced by the United Nations. Emblematic of this, the Security Council debated failed and fragile nascent states while also confronting a crisis in the Sea of Japan where China and Japan ultimately engaged in uncoordinated military exercises. Yet, for everyone, the weekend culminated in exciting and innovative work by all committees. Remarkably, the Economic and Social Council demonstrated the theme of all committees towards consensus and collaboration by ultimately adopting a single collaborative resolution by acclamation.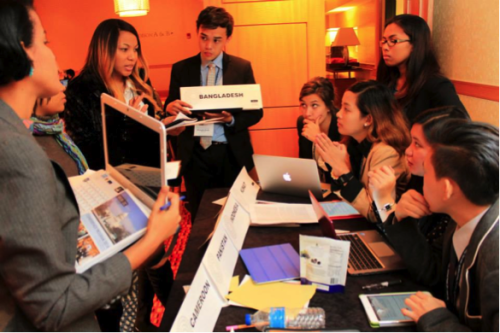 The closing ceremony featured remarks by author and journalist from Foreign Policy magazine Shane Harris, who spoke about the increasing challenges of transnational cyber-terrorism. Finally, as the conference closed and Secretariat looked ahead to NMUN•DC 2015, many outstanding position papers, outstanding peer-voted committee delegations, and overall team awards were presented, though the Secretary-General stressed the most important thing wasn't the award, but rather the life-long friendships with which staff hopes everyone was left.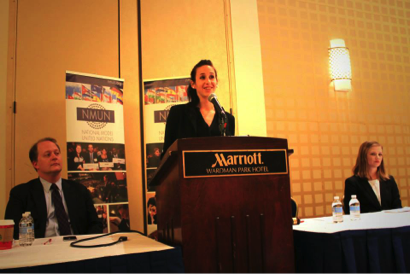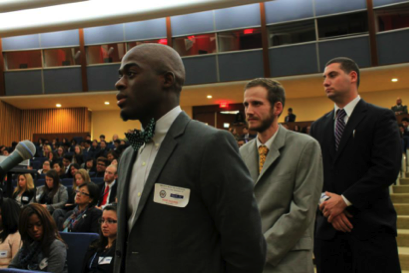 The awards from NMUN•DC can be viewed here.