Membership retention is a problem for many organizations during the school year. Model United Nations clubs are not immune to such a slump in membership. For Model UN, decline in membership or participation often comes with the conclusion of conference season. A post conference slump can make or break a team's next season. Here are some helpful ways to beat that lull and engage your members to keep them motivated for the next conference and ultimately the next school year.
Make sure you host relevant training sessions to keep your members in tip top shape!
It is understandable for your delegation to take a break after getting back from a conference. However, its important not to let that two week break turn into a three month slump. Schedule a series of training session to ease members back into debate. To generate more interest try less lighter committees like crisis or historical bodies. Your teammates will benefit from the practice and remain interested in the club. Lightening the meeting schedule can also increase participation from student athletes or people with busy schedules in the long term.
Increase Leadership Opportunities!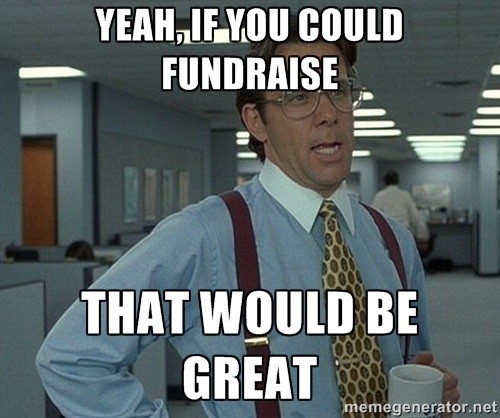 Creating committees for different aspects of your Model UN club (i. e. fundraising, special events, new member training) will keep members invested in the future of the club. Becoming a member of a committee will also give members experience in coordinating different aspects of your club. Offering leadership or committee positions to newer members empowers underclassmen to take a more active leadership role once senior members graduate.
Have a Mentorship Program!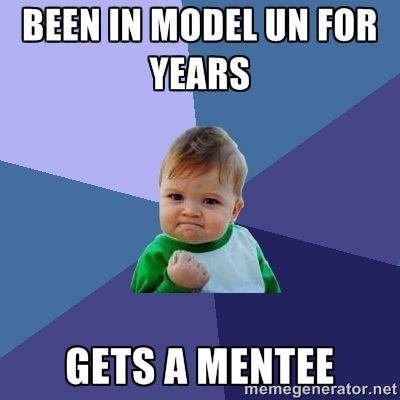 Set up a mentorship program where a new member is paired with a veteran member. The more experienced member will be able to assist the new member in Model UN training, traditions, and sharing advice for how to excel. Mentorship programs are not only a great way to acclimate new members to all the ins and outs of MUN but can also keep veteran members engaged after conference season. This can also help facilitate team bonding and create a stronger MUN culture within your program.
Keep that Competitive Edge Sharp by Having a MUN-a-thon!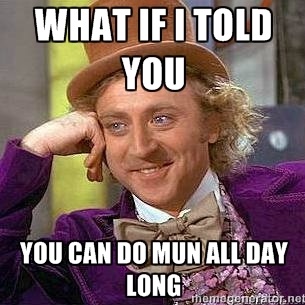 Along the same lines as training sessions, host your own mini conference! Hosting your own mini conference can take place after school or on a weekend where all you simply do is MUN! Your club can designate a single topic and debate among each other with a constructive critique session afterwards. This mini conference can also serve as a fundraising opportunity where you ask for a small entrance fee to cover any materials and food necessary. This idea also allows your club to delegate difference responsibilities to your committees and come together to make your very own mini conference!